Does anyone have a solution for Ista+ Programming Expert Mode?
No expert mode available yet for BMW ISTA Software ISTA+ v4.11.12.
This will be an issue in feature, expert mode can get you out of unpleasant work.
For example if you update i update a whole g11 with ista p and if you update kafas you lose fsc codes, so if i deselected kafas, fsc stayed unharmed. But you can do that now with ista+
One more important remark is that esys wont let you update a module that is allready updated, but ista let you do it, so after 7/11 psdzdate you are stuck with this issue too…
Best to use a router for programming HUH etc through ista
Or you can just use tftpd32 (or tftpd64 if 64bit OS)
Update: ISTA+ 4.12.12 has the expert mode – Confirmed!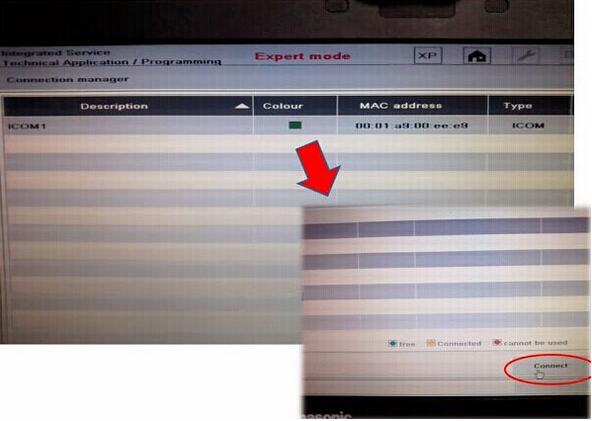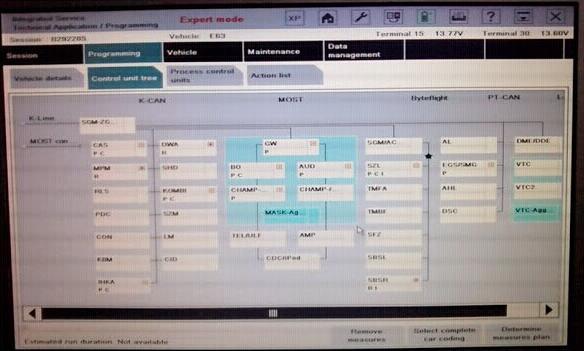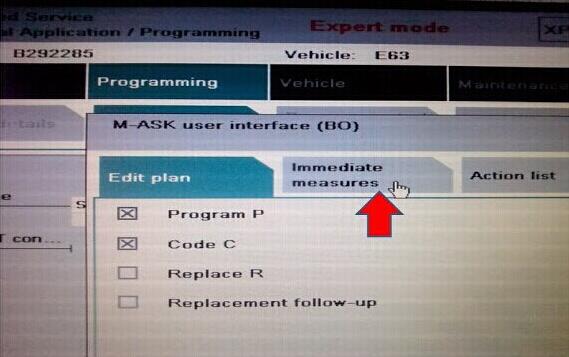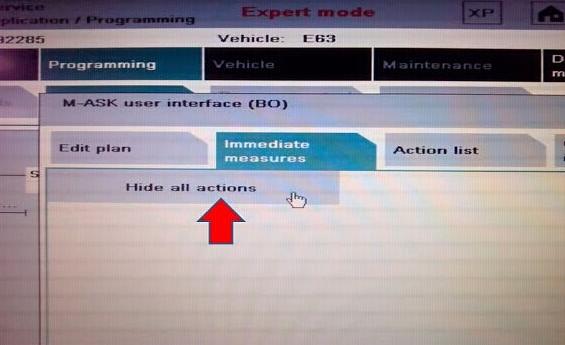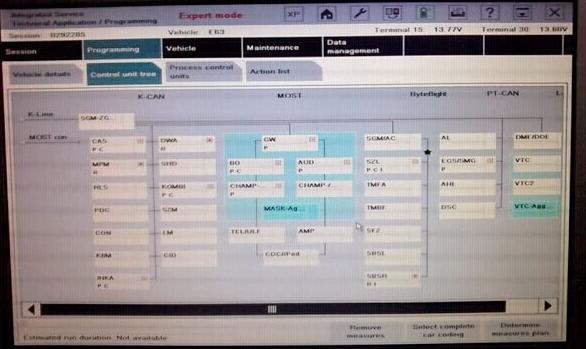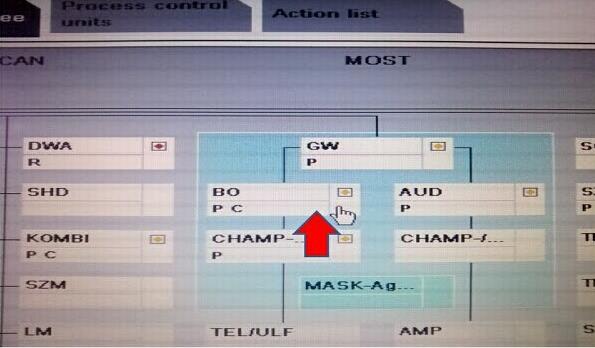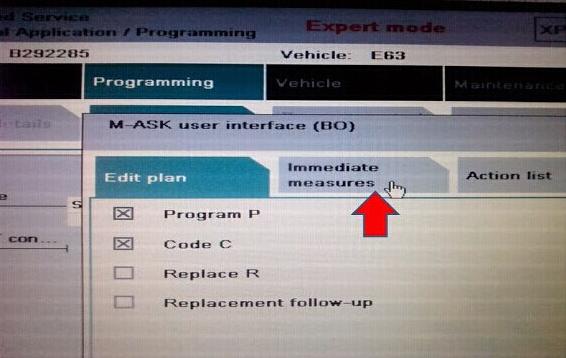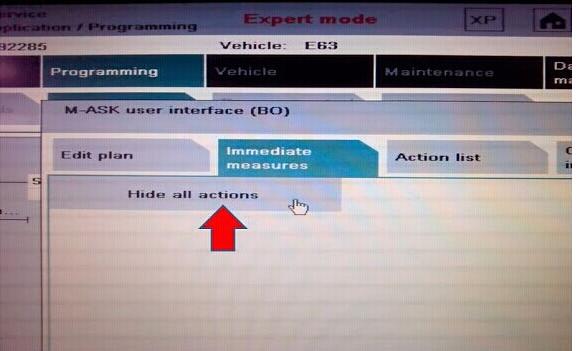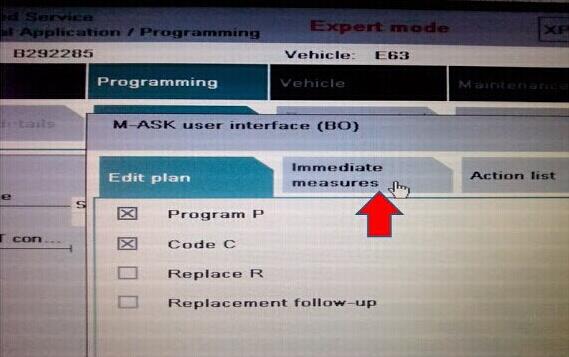 Note that Ista+ expert mode is Ista P expert mode
The difference between Expert mode and Ista plus?
The difference is his loader allows for hiding of modules
Ista plus does not he or someone may be working on an alternate loader to hide retrofitted modules but as it so far look into ESYS for that only option I can think of right now last istap that had a lot a F ,G or I cars was 3.64.2 as 3.65.0 only had like 2 model forget exactly which ones you have to double or make link dos command to point to istaplus PSdZ folder
Some new solutions to activate ISTA-P expert mode ?
so updating the folders in ISTA-P with the files from PSdz swe will not do the trick. You will be inserting back all the missing vehicles. I saw in the main series you will have to rename F, G, I series files to reflect.
after copy PSDz (data_swi) to pszdata ISTA P with correction data in mainseries, add data F001, F10,…etc = same result
ISTA P shows window that car is not programmable (only ISTA+)
trick is somewhere else
this is Ista p expert mode confirmed to work 100%
Why not just use a earlier version of ISTA-P (such as 4.08 or 4.10) to do single module coding?
Because what i am getting is there are problematic files out there that BMW knows about and in the latest version of ISTA+ it can stop from a certain update and keep the module on the one that works. So could you not reverse populate for example take the p-files from a later version to a previous but you would need all files and folders for example. anyone with more can chime in
Anyone has good success with Ista P expert mode?
Yep. Have tested Expert Mode on BMW e66
Here is the details…
Select Create new session. Click on Select ISTA/P server automatically. Click on Continue.
How-to-activate-BMW-ICOM-ISTA+-V4.11-Expert-Mode-11
Click on ICOM Next/ICOM A2 emulator & Connect to continue.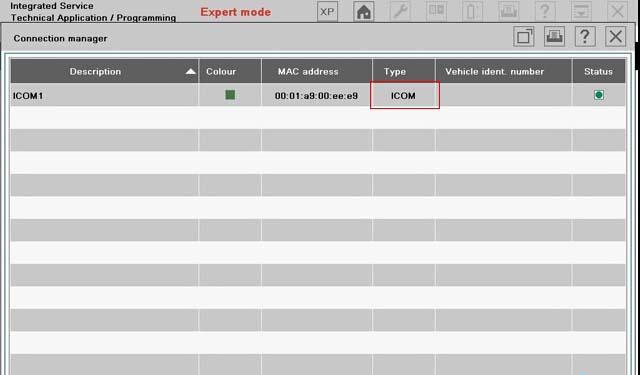 Connecting…
Click on on the 4th button at the top, to get the information of Connection manager, then close that interface.
Determining model series…(E66)
Data being checked…
Checking vehicle identification number…(DE97243)
Control unit replaced?
Click on No, and also click on "Before starting vehicle programming…" click on Next.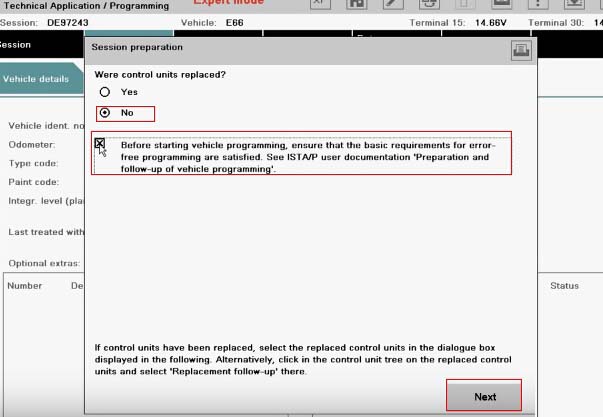 Control unit change over.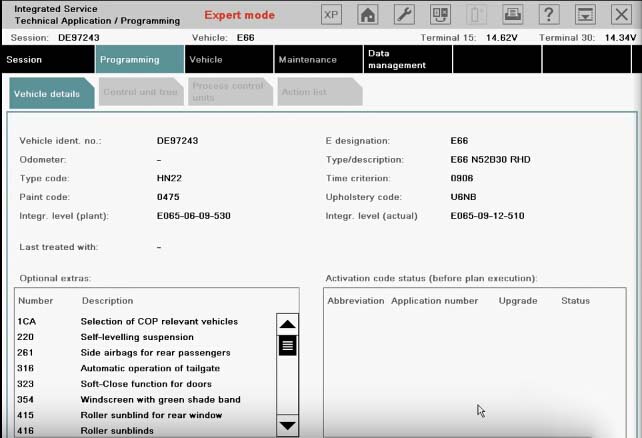 Determining…
Identifying fitted control units…
Determining target context…
Calculating measure plan…
Go to Control unit tree, and select ZGM.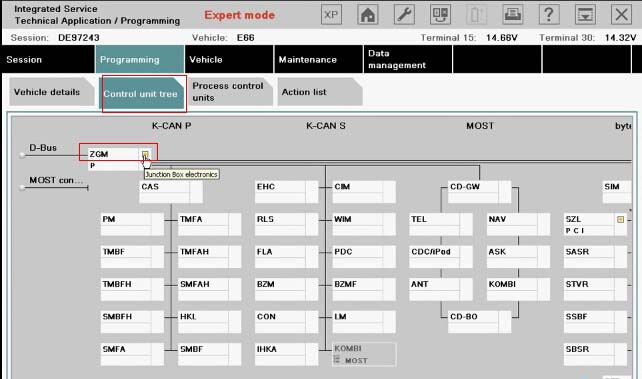 Edit plan show as follows: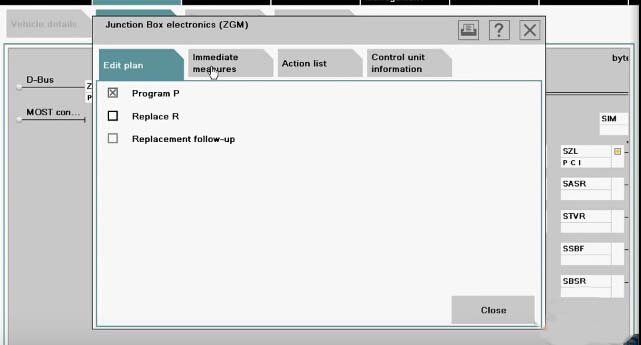 Go to Immediate measures.
Click on Hide all actions.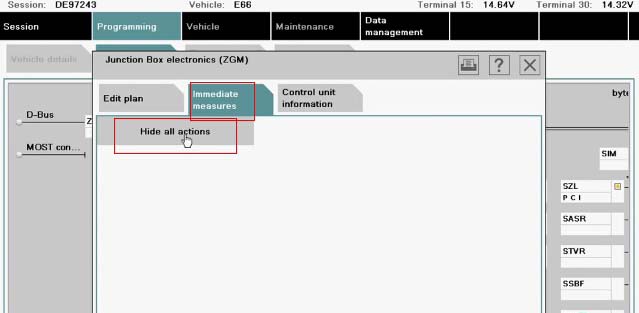 Go to Edit plan. No cross on Program P. Then close it.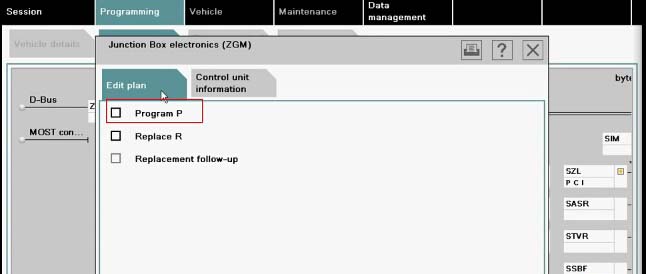 Select SZL.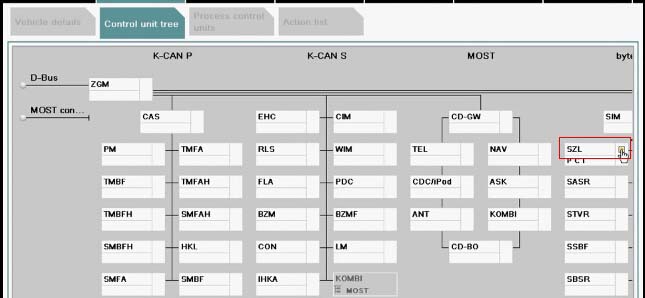 Edit plan show as follows: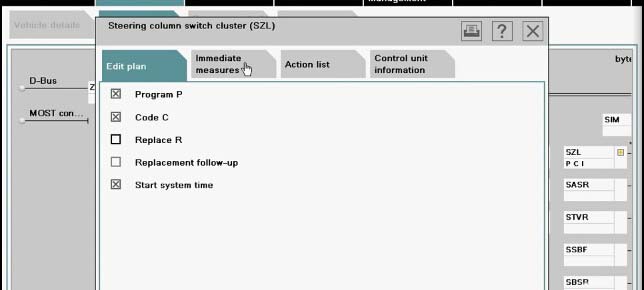 Go to Immediate measures.
Click on Hide all actions.
Back to Edit plan. No cross there. Then close it.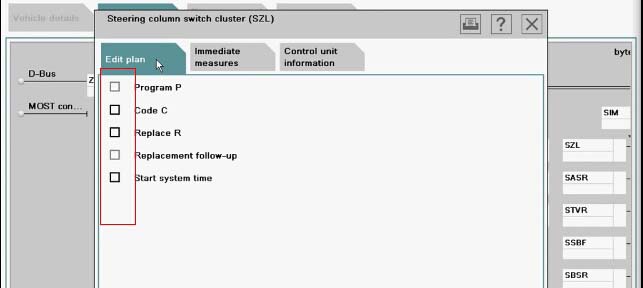 Done!