The WinFlash tool Caterpillar ET Software can be used to set up and consecutively program the Flash memory of all onboard ECMs.
To program an ECM:
1). Start a connection to the Service Tool. Read More:
How to Connecting Caterpillar ET Software to the ECM.
→Select one of the following ECMs…. Blank Box: #2841B017JJ Flash Required.
→Select Flash.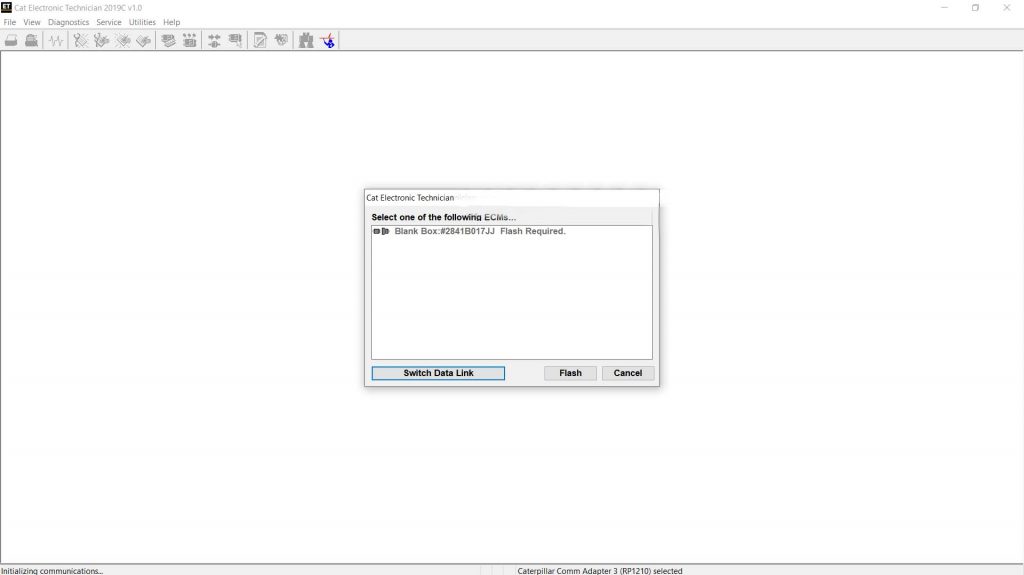 2). Click the Browse button. The Flash File Selection dialog box is displayed.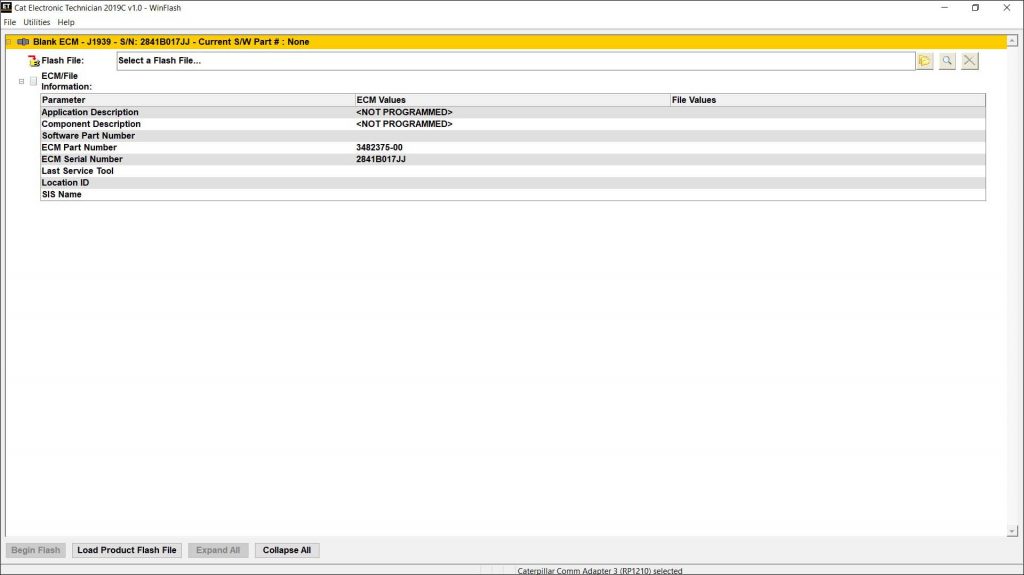 3). Select the desired file and click Open. The WinFlash screen is displayed, and ECM/File information is populated with information from the flash file.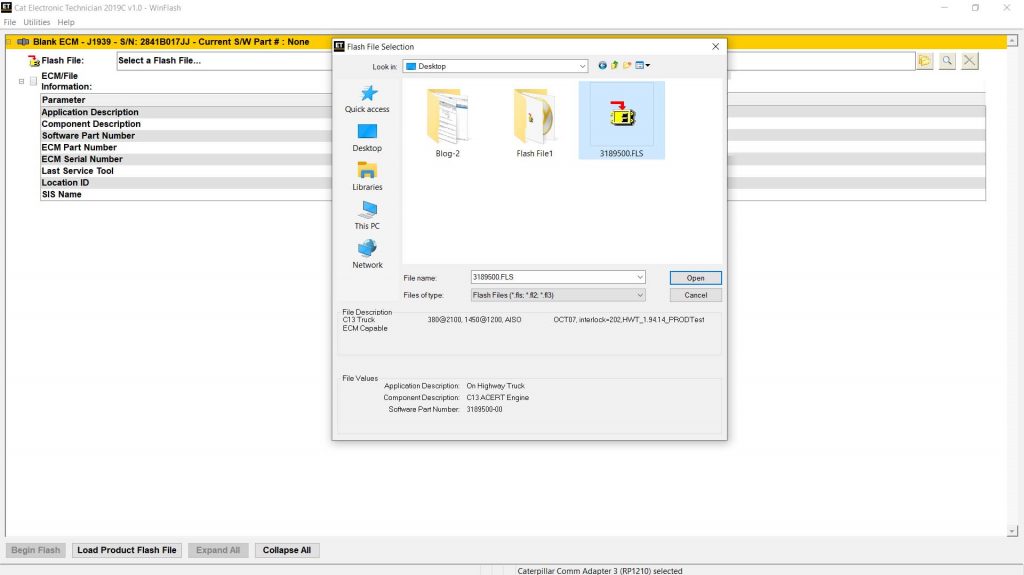 4). Click the Begin Flash button. If more than one ECM has been selected for flashing, the Flashing Order confirmation dialog box is displayed. This allows users to determine the order in which the ECMs will be flashed.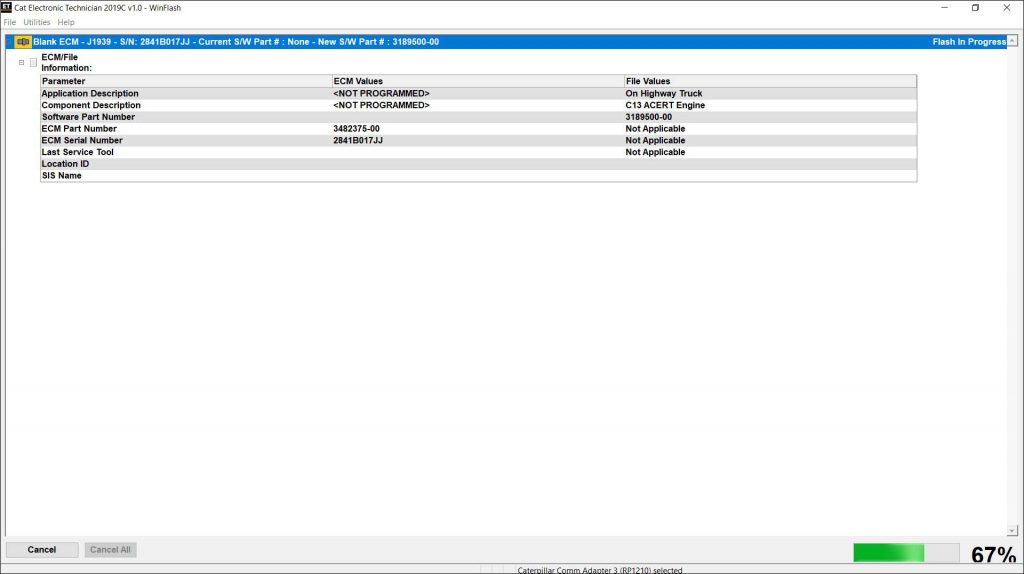 5). The Flashing screen is displayed and the flash process will begin. This process may be canceled at any time for one ECM by clicking the Cancel button or for all ECMs by clicking the Cancel All button.
6). When the flash process completes, a dialog displays that allows a return to the service tool/ Cat ET, a return to WinFlash, or an Exit from the service tool. For now, Select Cat ET.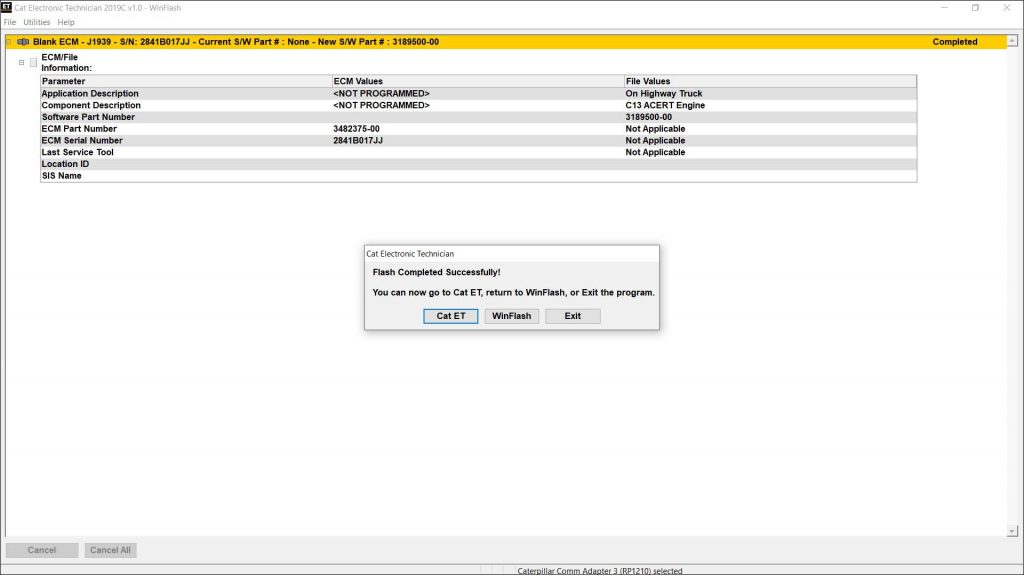 7). Return to the main menu, and displays the ECM Summary. In this case, there are found Active Codes, 22-13 and 253-2.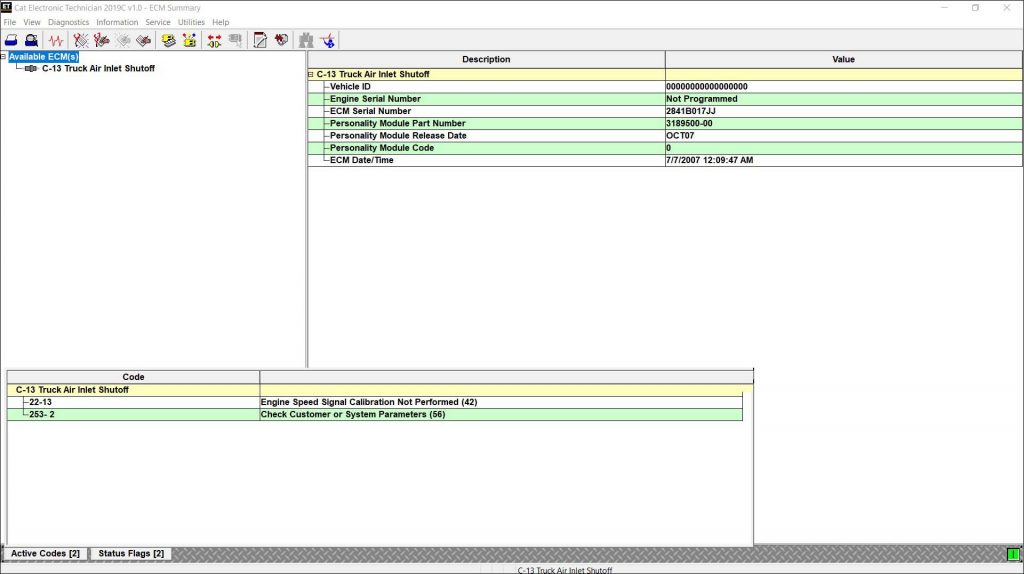 → 22-13 (Engine Speed Signal Calibration Not Performed/ 42)
8). Select Copy Configuration from the Service menu, and then select ECM Replacement from the sub-menu. Open ECM Replacement Files (from old ECM or download from SIS), click on program ECM.
→253-2 (Check Customer or System Parameters/ 56) 9).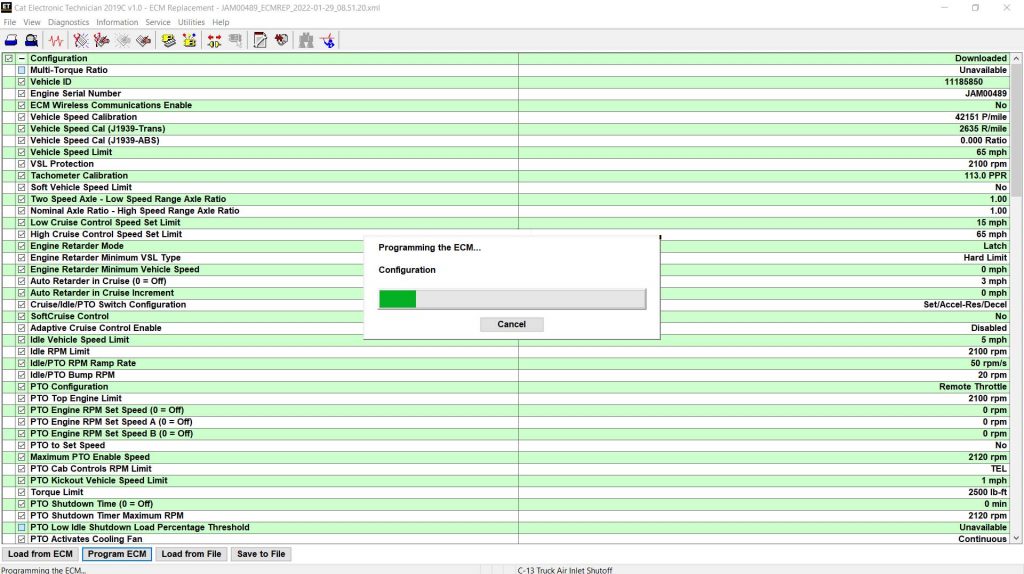 9). Select Configuration from the Service menu, then set the Selected Engine Rating (Rating Number: Not Programmed).