It is a Mazda car (type5). The customer lost all keys. The new keys programming were completed by Xtool X100 PAD3 key programmer.
Note:
1.This tutorial applies to xtool tablet incl. Xtool Xpad elite, X100 pad 2 and X100 PAD
2.In Immobiliser function, you can use two ways to select your vehicle: by type and by vehicle are both OK
3.This operation must be connected to the network
4.In all keys lost function, the all keys will be erased
Main operation guide:
In general, directly connect X100 PAD 3 to the vehicle via main diagnostic cable is ok.
For the convenience of viewing the test, connect x100 pad3, dashboard, Mazda ECU and the ignition test platform as follows
When turn the ignition on, the engine IMMO warning light appears on the dashboard.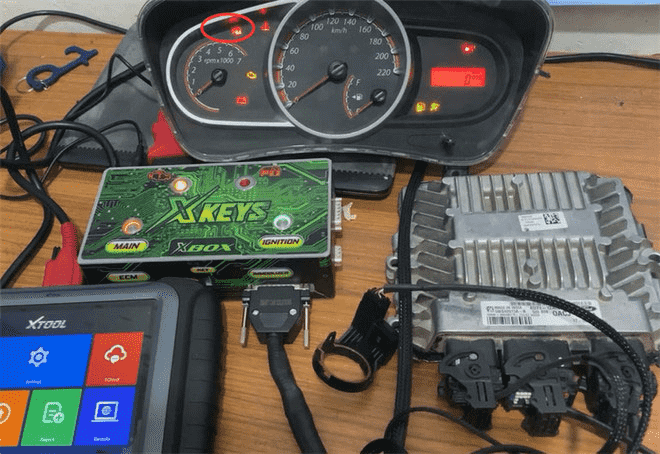 Select Diagnosis->Immobilizer-> MAZDA-> agree with the disclaimer-> Select by type-> Type 5-> All keys lost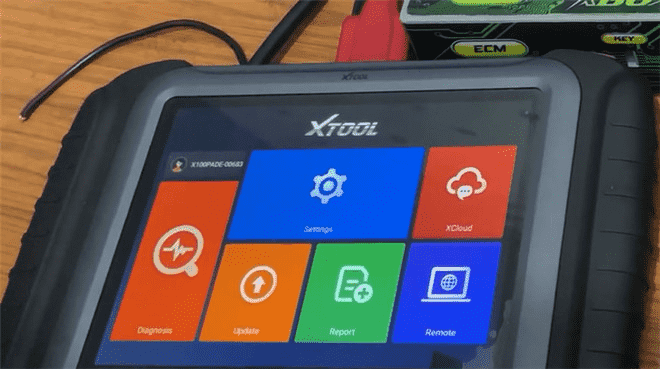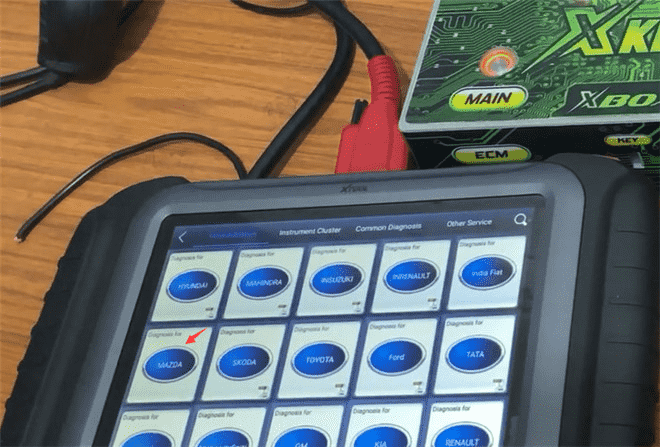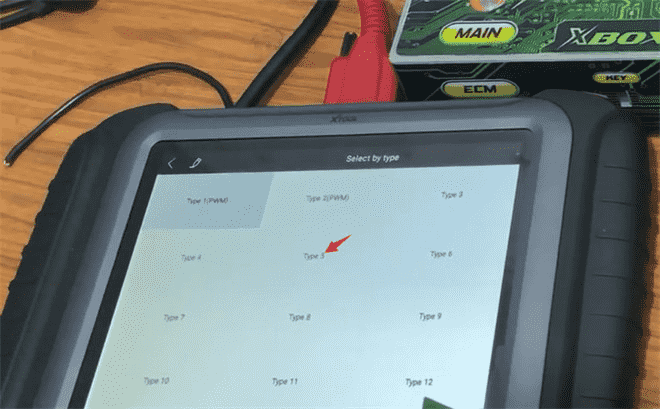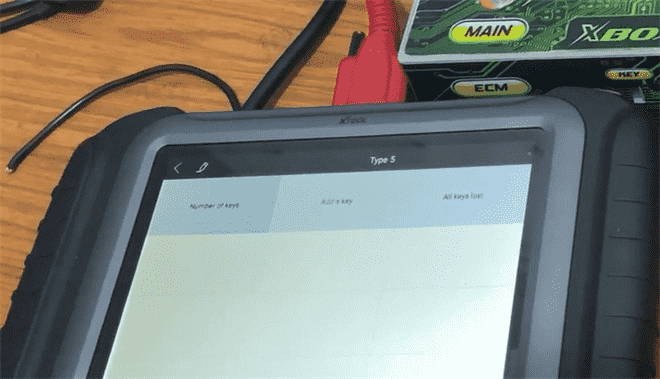 Read all keys lost instruction and press "YES" to continue
All key will be erased and the min keys are required is 2.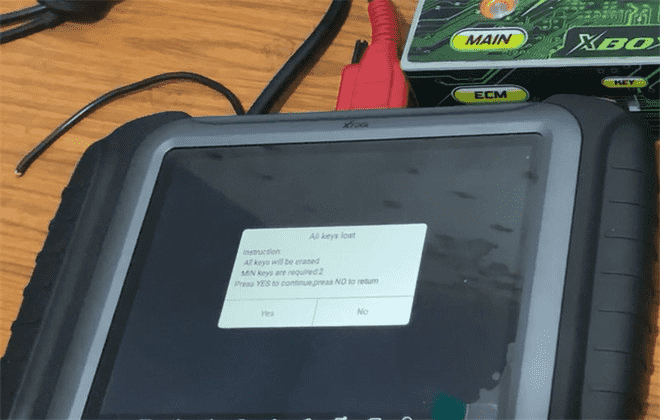 Then complete the following procedures, engine can be started:
1.Switch ignition off
2.Switch ignition on with key 1 for 3 sec and then switch off and remove the key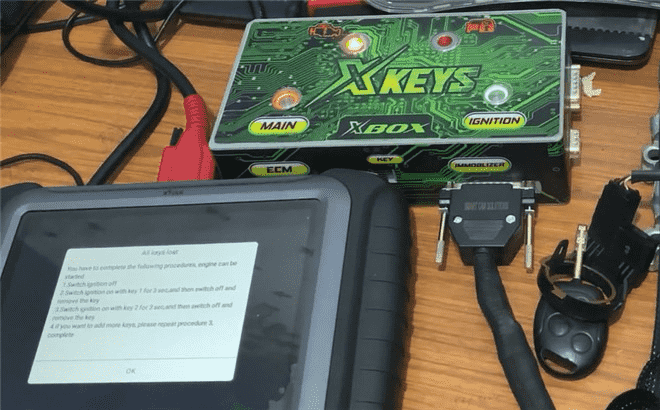 3.Switch ignition on with key 2 for 3 sec and then switch off and remove the key
4.If you want to add more keys, please repeat procedure 3
When the procedure is complete, use the two keys to turn on the ignition switch separately, the engine IMMO warning light disappears.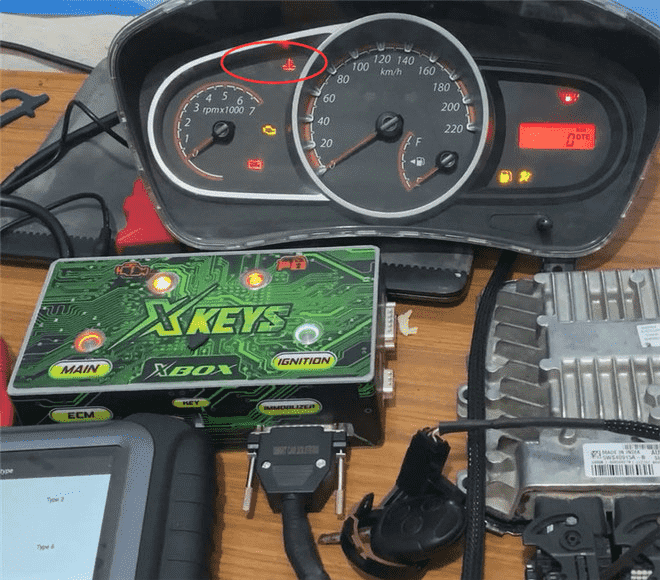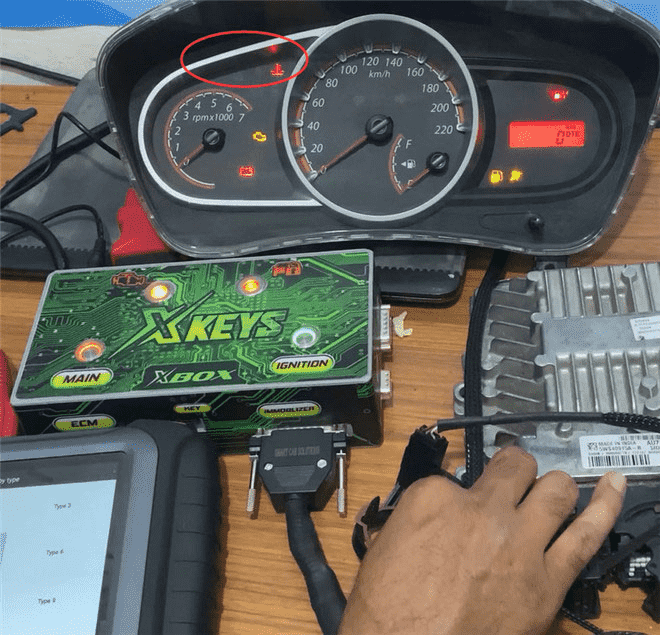 Read the number of keys is 2 now.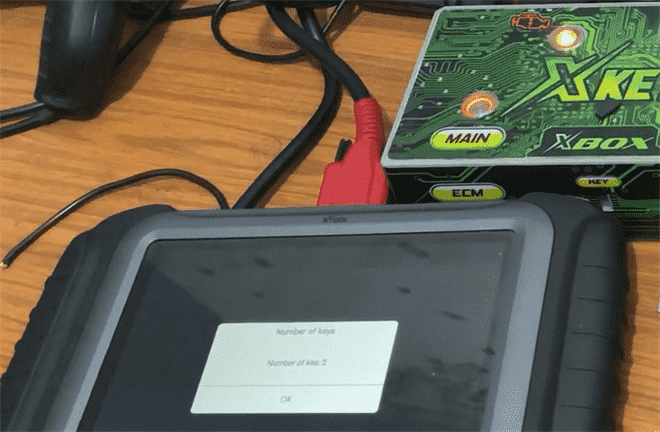 Xtool x100 pad 3 program keys to Mazda type 5 successfully.