Launch X431 Pad VII which named Pad 7 as well, is a high-end diagnostic tool from Launch, comes with smart link C VCI, new innovations make X431 PAD VII the most powerful X431 PAD ever. Let's see comparison for X431 Pad VII, X431 PAD V and X431 PAD III.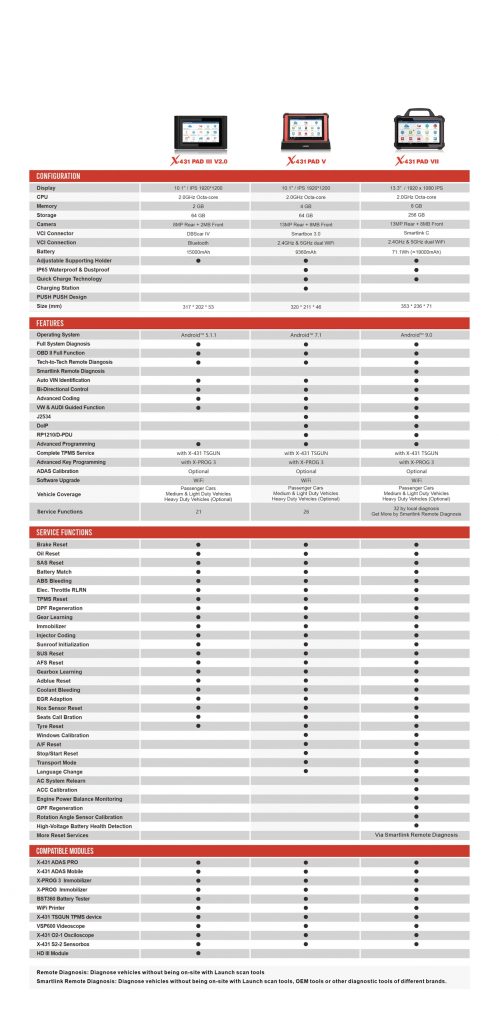 What Makes Launch X431 Pad VII Most Powerful X431 PAD Ever?
* hardware and software improvement. Large screen 13.3 inch advanced diagnostic functions and smartlink remote diagnosis, this is Launch X431 PAD VII intelligent diagnostic tool
* make intelligent diagnosis faster with the optimized chipset.
* upgrade operating system and memory
* Dynamic HD cameras that allow for birdeyes view (13MP Rear+8mb Front camera). an improvded dual WIFI connectivity that allow the VCI to maintain faster and stable connection during diagnostic
* The precision-machined outer shell is designed to work against workshop hazards such as water and dust damage and in comliance with IP65
* launch X431 Pad VII is more intelligent than ever with the powerful smartlink VCI
* with Launch X431 Pad VII you are able to perform remote diagnosis without being on-site and the limitation of diagnostic functions, tools and vehicles types. it is able to assist technician to identify the OBD2 port pin automatically.
* Display the real-time voltage for voltage condition monitoring during live diagnostics
* New topology mapping gives a visual checking on full diagnostic results and malfunctions intuitively
* Quick access ADAS calibration feature through the ADAS module in conjuntion with a Launch ADAS calibration product.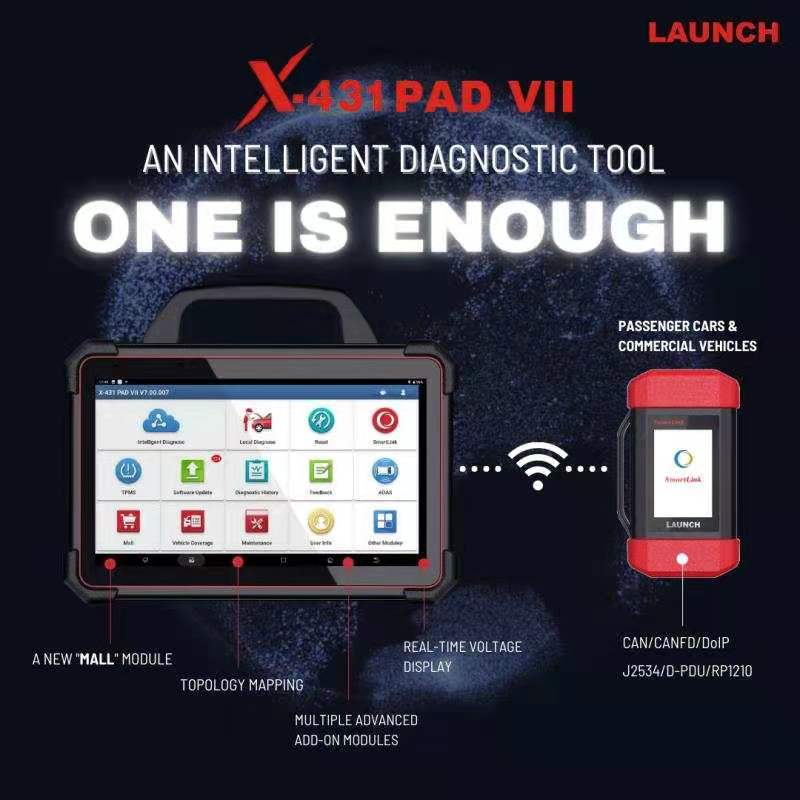 Launch X431 Pad VII Highlights
* comes with 32 services functions
* Online Programming: BMW, Benz, VW, Audi, Seat, Skoda, Porsche, Nissan, Infiniti and many coverage from Smartlink
* Supported Languages: English, Chinese and other language depending on the car makes
* comes with the ADAS calibration function
* TPMS service and 8 extended modules functions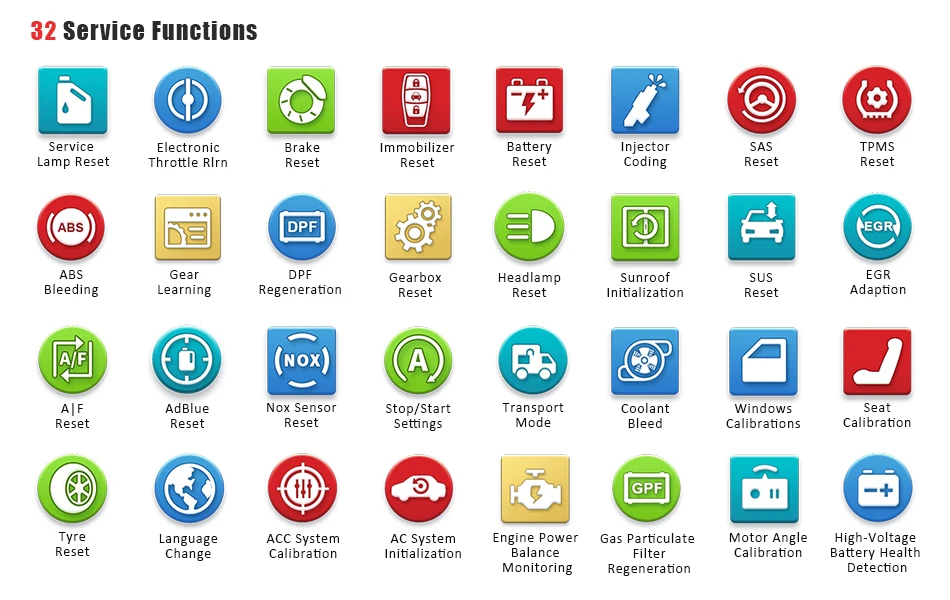 Launch X431 Pad VII Extended Modules

Enjoy!