What is Volvo VIDA DICE 2014D?
Volvo VIDA is short call of Vehicle Information & Diagnostics for Aftersales.Volvo VIDA VICE is a special diagnostic software for Volvo brand car.You can use VIDA VICE to perform diagnosis and programming for Volvo cars.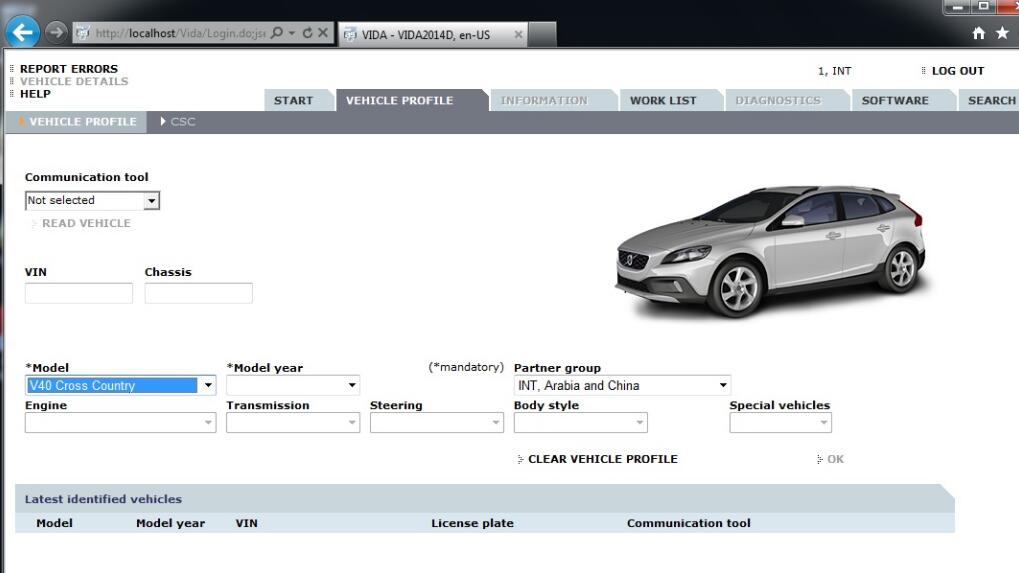 Volvo VIDA DICE 2014D Functions:
1.Administration – General information, design and function
2.Standard components, service materials and consumables. General information (among other things, control modules, SRS, general safety) as well as 3.service and maintenance
4.Engine with mounting and equipment
5.Electrical system
6.Power transmission
7.Brakes
8.Suspension and steering
9.Springs, shock absorbers and wheels
10.Body and interior – among other things, diagnostics, design and function, repair and spare part information
11.Other – special vehicles, e.g., ambulances, police cars. Components that deviate from standard.
Volvo VIDA VICE 2014D Support Languages:
Italian, English, French, Portuguese, Swedish, Japanese, Korean, Dutch, Russian, Turkish, Thai, Chinese
Volvo VIDA DICE 2014D OS Requirement:
Operating system: Win 7 Pro
Browser: IE9
CPU: 2.0 above
Memory: 4GB
C: // must have a space of 120 GB Software must install on C: //
It must be in NTFS format (Vida works with w7_64 and IE11!)
You can also install all Windows updates
BUT: DotNET 4.51 causes communication problems between VIDA and DICE Uninstall dotNET and everything works fine.
Volvo VIDA DICE 2014D Support Car List:
Volvo XC90, Volvo XC70,Volvo XC60,Volvo V70,Volvo V40,Volvo C70,Volvo C30, Volvo S60, Volvo V50, Volvo 200 Series,Volvo 700 Series,Volvo 164,Volvo 850,Volvo PV444,Volvo S70,Volvo 140 Series,Volvo 300 Series,Volvo P1800,Volvo 440/460
Note: Volvo from 1996-2014
Volvo VIDA 2014D Haredware Interface:
https://www.obd2.ltd/goods-121-VOLVO-VIDA-DICE-Diagnostic-Tool.html
Volvo VIDA DICE 2014D Free Download:
Volvo VIDA DICE 2014D for Window XP:
https://mega.nz/#!twBizQpK!VweGW_BBeoGqloHorZxLm30Q_UDzR5NLbTaI5OWpEo8
Volvo VIDA DICE 2014D for Window 7 Download Link 1:
https://mega.nz/#F!wWAFgCyb!5AW_SUd2stW2fBEGtyf08Q
Volvo VIDA DICE 2014D for Window Downlink Link 2:
https://drive.google.com/drive/folders/1u8EuHFS1MCVCmMa_T2vFChWaeVJ7iUbQ