Here have collected some frequently asked questions about Autel Maxisys Elite II incl. IP limited, language, update, warranty, special function, etc.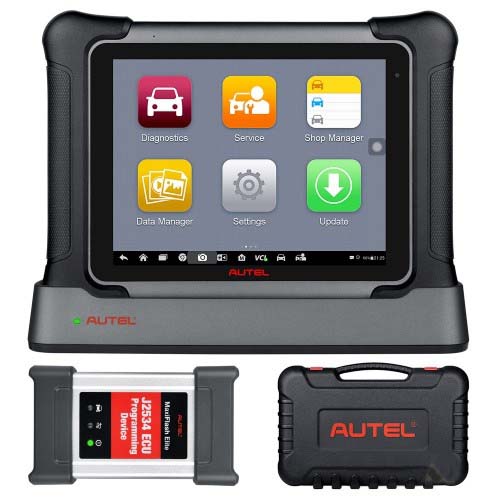 Q: Can it work in UK without issue?
A: It is global version, no IP limited, so it can work in UK without issue.
Q: Does it have Spanish language?
A: Yes. It supports multi-languages incl. English, Spanish, French, German, Polish, Italian, Japanese, Korean, Dutch, Portuguese, Turkish, and Swedish.
Q: How about the update and warranty, please?
A: Update online one year for free, one year warranty.
Q: Which special function does MaxiSys Elite II support?
A: It covers 36+ service functions so far, such as Oil Reset, EPB Reset, SAS Calibration, DPF Regeneration, Throttle Matching, Suspension Calibration, ABS Bleeding, BMS Reset, TPMS Reset, Gear Learning, Seat, IMMO Service, Odometer, Cylinder, Lang Change, Airbag, Trans Adaption, Win DR Roof, Headlamp Calibration, CHG Tire Size, Injector Coding, Clutch, Turbo Charging, etc.
Q: Does Autel MaxiSys Elite II support 2021 car models?
A: It can work on over 80+ American, European and Asian vehicles, mostly up to 2018, 2019 and for some up to 2021.
Q: Does it support FD protocol and DOIP?
A: Yes. It does.
Q: Compared with Maxisys ultra, which is the advantage?
A: MaxiSys Elite II supports multi-languages while Ultra only supports English. It comes with non-OBDII adapters and removable battery. Moreover, the price is cheaper.
To be continued…