Autel MaxiIM IM508 and IM608 released new Toyota software V3.81.
Adds all keys lost function (using G-Box to back up immo data) for Camry XV70, C-HR, Prius 2018- with 8A-A9 smart key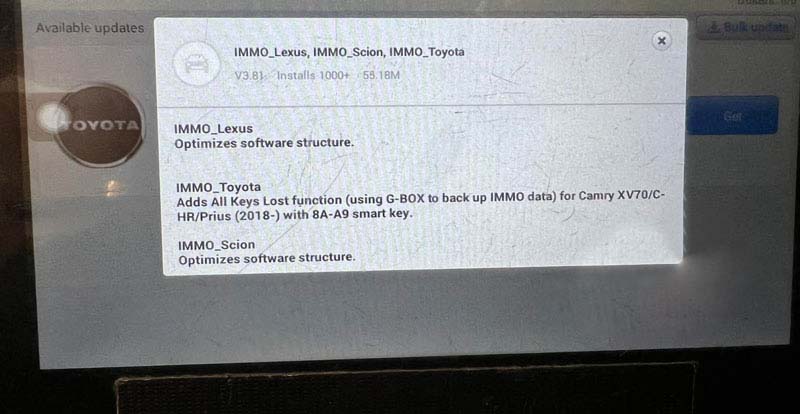 Previous Toyota Immo software V3.80 update feature
IMMO_Toyota
1. Adds password-free functions including Add Key, Erase Key and All Keys Lost for Agya, Rush and Avanza.
2. Adds Add Key and Erase Key functions for models including C-HR EV, Harrier HV, Highlander HV/Kluger HV, Izoa EV, RAV4 PHV, Sienna HV, Wildlander, Wildlander HV, Wildlander PHV, Yaris Cross and Yaris Cross HV.
3 Adds All Keys Lost (Using G-Box for IMMO Data Backup) function for Camry (89990-06290) with smart key.