First open XENTRY software, click Passenger, Select C205, click at the bottom of the screen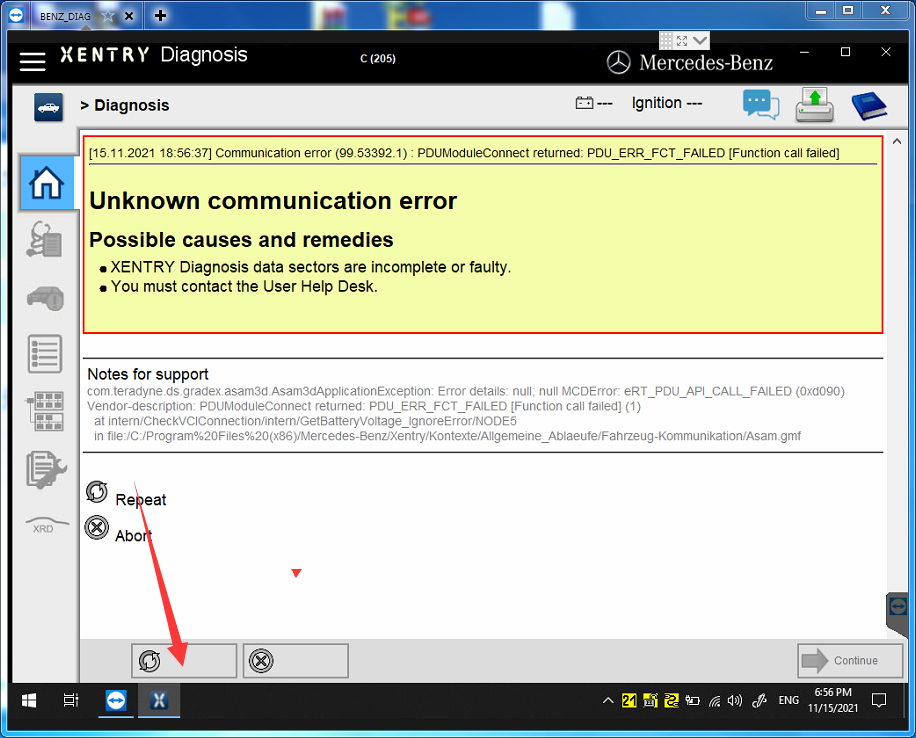 If the firmware flashes and fails, click repeat. Then will pop up a auto-write firmware after a few clicks. This way, the firmware update is completed. Pls note that this need to be fast. Since the it is very short time to indicate you to click the repeat button.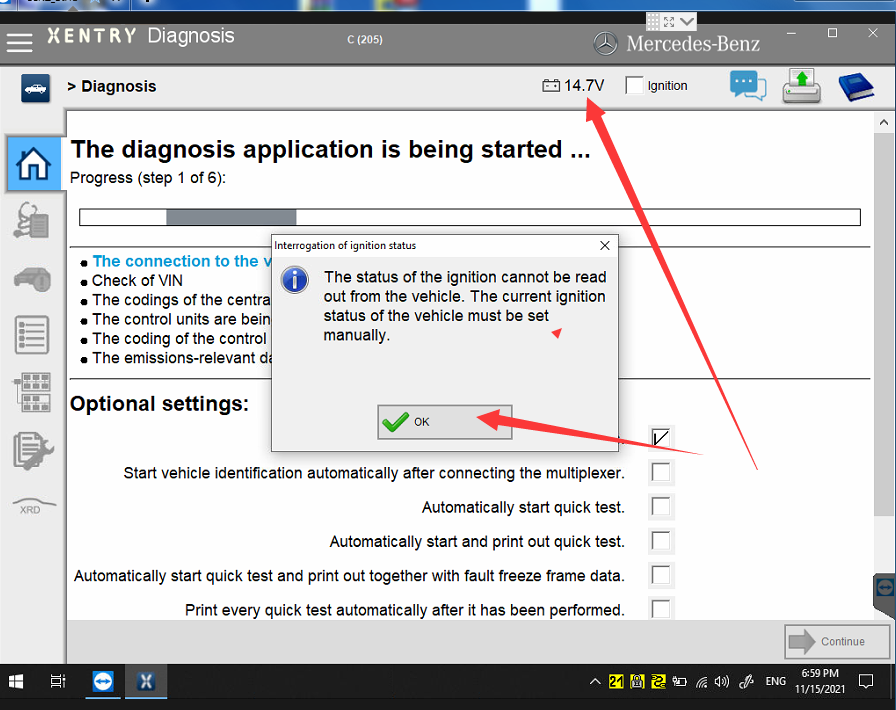 This is what shows when firmware update is complete.
If the voltage pops up directly and there is no other indication, the firmware is successful updated, then power off C5, repower C5 again.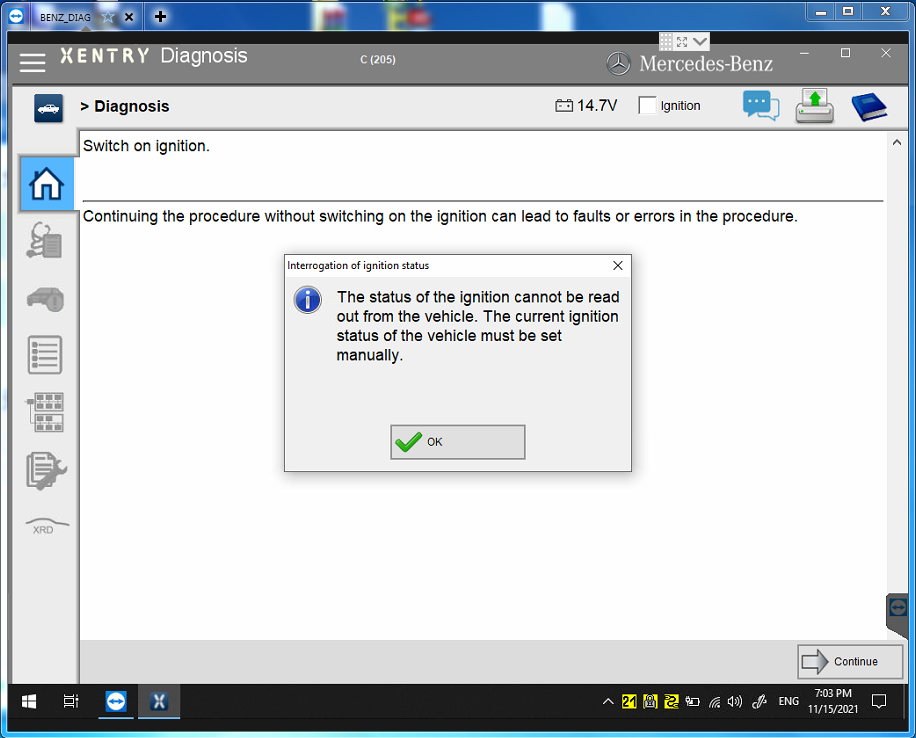 When this interface appears, the c5 device will beep twice, so that the C5 firmware update is successful