Today xtool.co.uk will share a new test report on an Audi A6 ID8E key programming using XTOOL X100 PAD2 Pro auto key programmer in 3 steps.
Main steps:
Step 1: Get PIN/CS
Step 2: Make dealer key
Step 3: Learn keys
The operation procedure:
Connect X100 PAD2 Pro key programmer to Audi A6 ID8E car via the main cable directly, and connect to KC100 adapter via USB cable
Select Immobilization-> Audi-> 4th/5th immobilizer system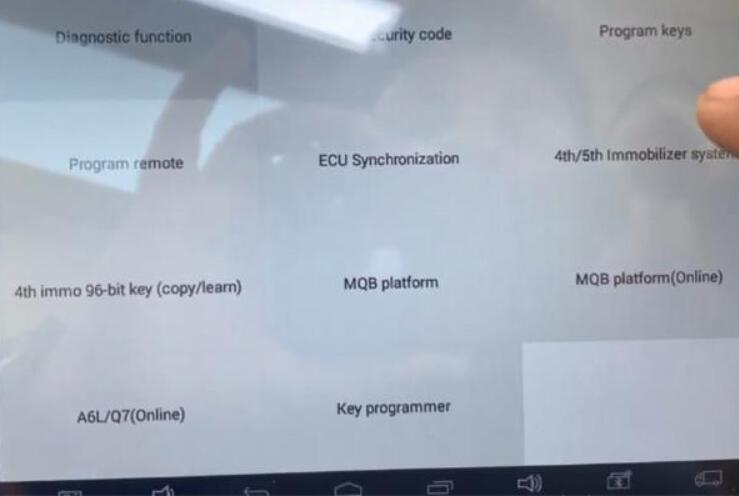 Turn the ignition switch on
Select 4th immobilizer system-> Q7 A6L_C6 (Recommend)-> Chip Type 9S12DT256 (after 2009)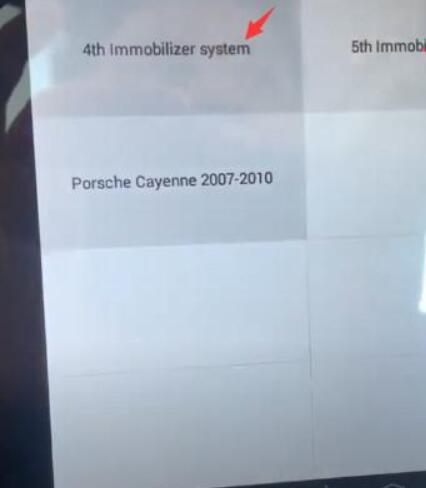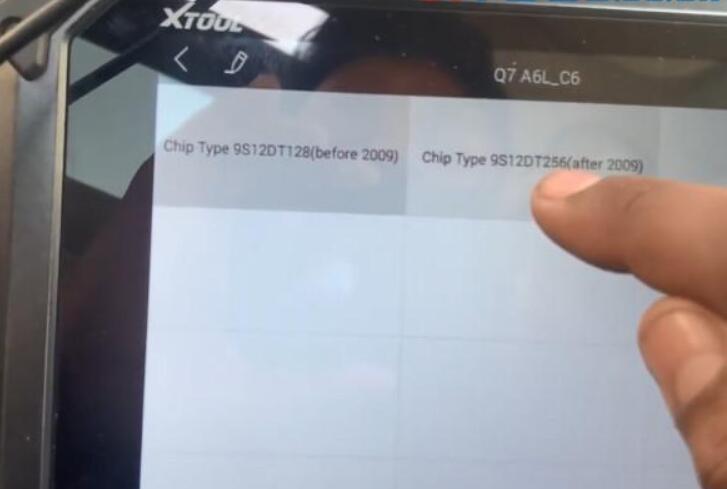 There are 5 options can be performed depending on the specific situation as below:
Backup EEPROM data
Get PIN/CS
Make dealer key
Learn keys
Unlock key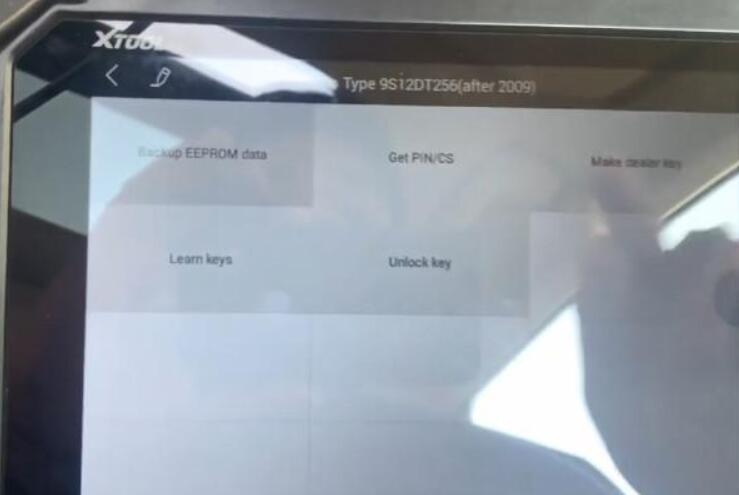 Step 1: Get PIN/CS
Read out immobilizer data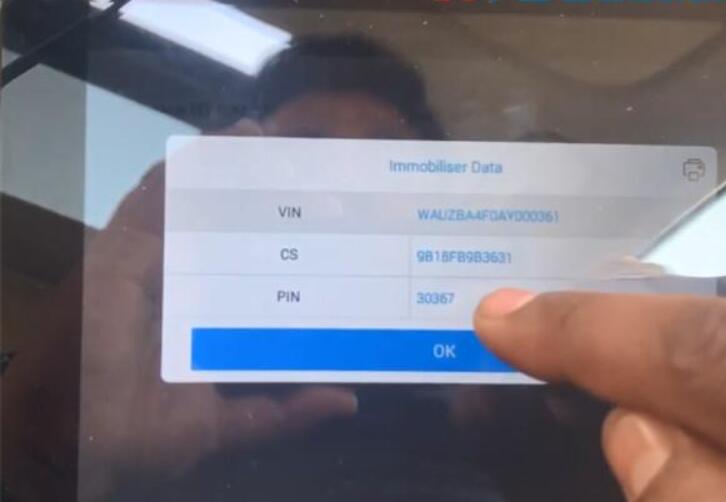 Step 2: Make dealer key
Put the new key that ready to add into the coil of XTOOL KC100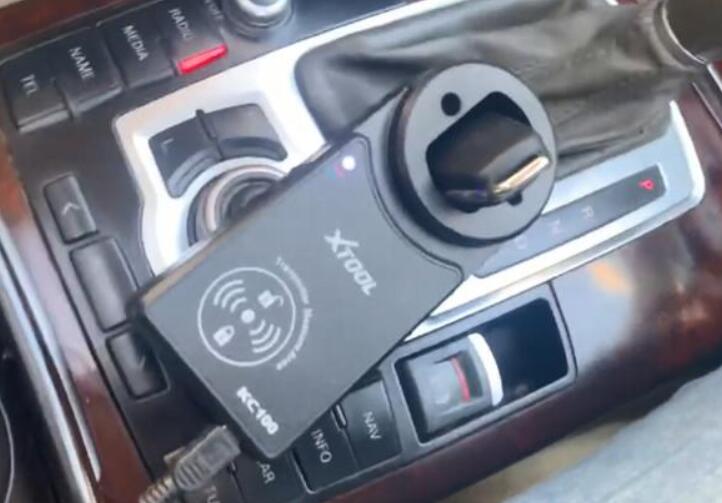 Make dealer key successfully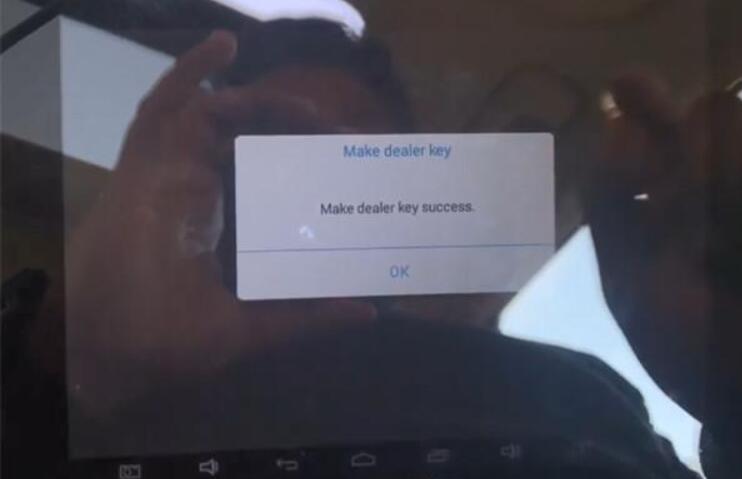 Step 3: Learn keys
Input the key number want to learn manually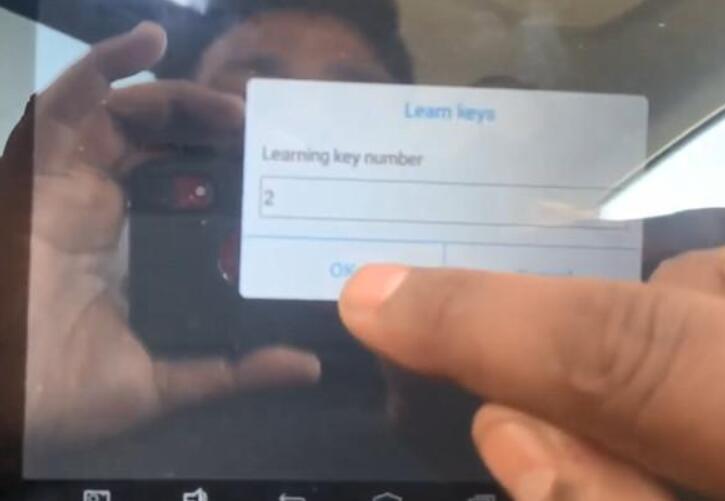 Turn off the ignition, pull out the key, then insert all keys that need to be programmed into the ignition, then twist to the right and wait for about 3 seconds, the meter will automatically light up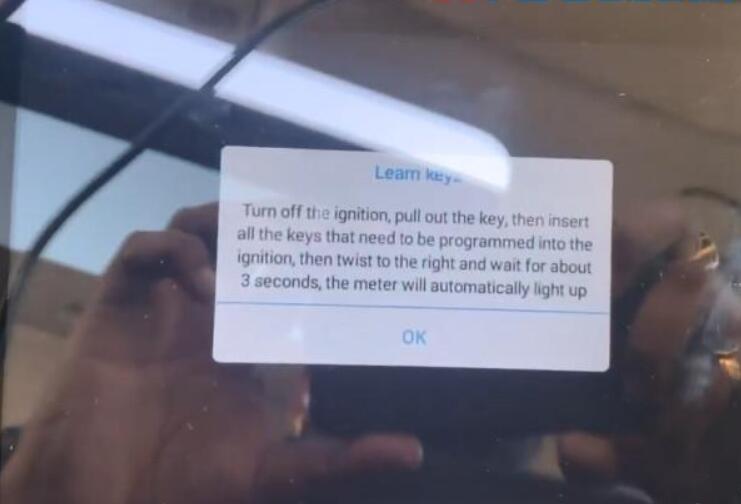 After the key has been learned successfully, test all keys to check if they can start the car and do remote normally.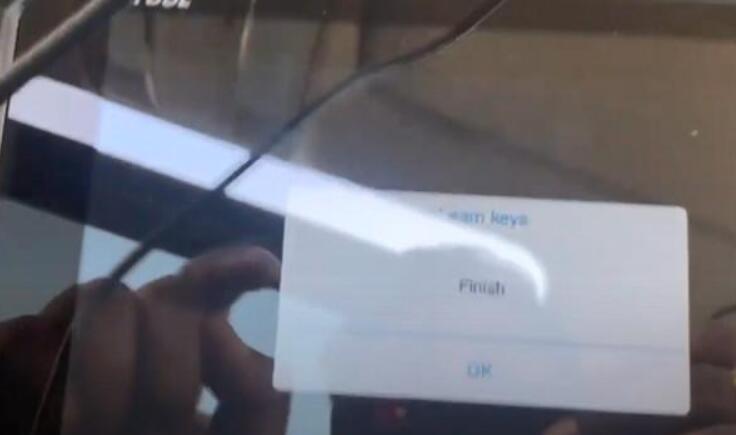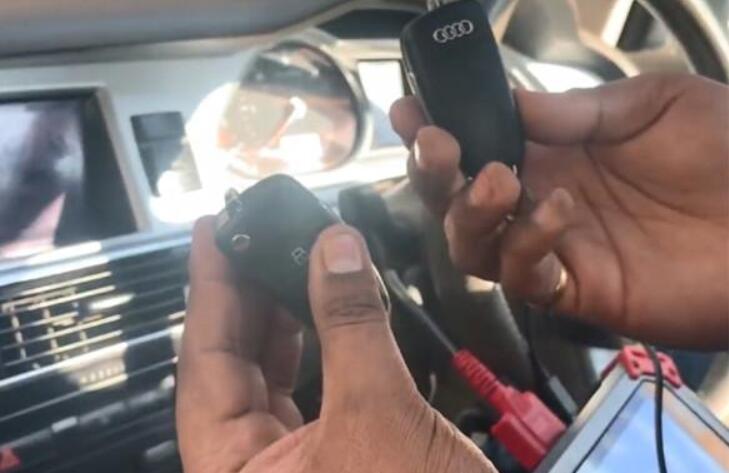 Done!
FYI…
Besides Audi A6 ID8E, other Audi car models also can work well with X100 PAD2 (Pro).
Check the real feedback as below.
Audi A4 2007 add remote- OK
Audi A1 2016 Change mileage, Learn key, Works good
Audi a4 2012 (eu cars) read, make dealer key and program key all ok, Remote key not proximity
Audi TT 2001 read pin, add key and remote all ok
2007 Audi A4 2.0 TDi add remote 2 mins very good shows what slots are programmed and lets you pick slot 1-4 for new remote.
Audi Q7 2008 mileage correction – OK, done the job under menu 2009-2011 – waiting time around 20 minutes, must be patient
2010 Audi A3 program remote function very fast with no issues
A4 2010 add key ok
…
For your convenience, here is the XTOOL X100 PAD2/X100 PAD2 Pro car list for Audi Immobilization.
Note: it also applies to VW, SKODA, BENTLEY and SEAT.
System type
Include car models
Function
Diagnostic function
AUDI, SKODA, VW, BENTLEY, SEAT
01 Engine
09 Central control
17 Dashboard
25 Immobiliser
35 Central lock
46 Central comfort module
02 Automatic transmission
03 Anti-lock brakes
08 Automatic air conditioning
15 Airbag
16 Steering wheel
19 Gateway can
44 Power Steering
53 Parking Brake
55 Xenon lamp
56 Radio
76 Parking Aid
Read security code
AUDI
17 Dashboard
25 Immobiliser
Jetta (2010-)
GTI
SKODA, VW, BENTLEY, SEAT
1.01 Engine
1.1.SantanaVista
1.2.Lavida
1.3.Touareg
1.4.Beetle
1.4.1.-2006
1.4.2.2007-
1.5.Other
Program keys
AUDI, SKODA, VW, BENTLEY, SEAT
17 Dashboard
25 Immobiliser
Jetta (2010-)
GTI
Program remote
AUDI, SKODA, VW, BENTLEY, SEAT
09 Central control (CANBUS)
09 Central control (UDS)
35 Central lock (KWP1281)TYPE 1
35 Central lock (KWP1281)TYPE 2
46 Central comfort
module (KWP1281)TYPE 1
ECU Synchronization
AUDI, SKODA, VW, BENTLEY, SEAT
1.Imm2
1.1.Replace the engine ECU
1.2.Replace the immobilizer ECU
1.Imm3
1.1.Replace the engine ECU
1.2.Replace the Dashboard
1.Imm3.5
1.1.Replace the engine ECU
1.2.Replace the immobilizer ECU
4th/5th Immobilizer
system
4th Immobilizer system
1.CDC+24C32
2.NEC+24C32
3.9S12XHZ51(Golf6 MM7-2011)
4.NEC+95320
5.NEC+95320 (HohnSon/JCI)
6.NEC 35XX
7.NEC+24C64
8.NEC+C64 Color screen
9.NEC+24C64 (2013) Blank screen
10.NEC+24C64 (2013) Color screen
11.NEC+24C64 (2015-)
12.A1/Q3NEC+24C64 (-2014)
13.Magotan/CC
14.A6L/Q7
15.AUDI A4R8 (2005-)
16.AUDI A4R4 (-2004)
17.AUDI A3/TT/R8
5th Immobilizer system
1.Match the key
2.Online mode
3.A6/A7/A8 All-lost Online
A8/Phaeton/Touareg/Bentley(46 chip)
1.upload data
2.Download data
3.Generate dealer key
4.Learning key
5.Read PIN code and CS code (OBD)
6.Get the seventh byte of CS code
4th immo 96-bit key
(copy/learn)
1.upload data
2.Download data
3.Generate dealer key
4.Learning key
5.Learning Key (UDS)
6.Unlock key
7.Online mode
MQB platform
1.Read anti-theft data
2.Generate dealer key
3.Learning key
4.Reset meter
MQB platform(Online
1.upload data
2.Download data
3.Generate dealer key
4.Learning key
5.Online mode
A6L/Q7(Online)
1.upload data
2.Download data
3.Generate dealer key
4.Learning key
5.unlock key