What is GM GDS2?
The GM Global Diagnostic System 2 (GDS2), a PC-based software application, is designed to diagnose and repair on-board automotive electronic systems. The software application is used with a personal computer and a GM MDI (or J2534-2 equivalent). GDS2 applies to select 2010 to 2013 model year and all 2014 and newer GM vehicles. Additional features and functions include module, vehicle and system diagnostics; DTC, identification and data displays; operate control functions; perform configuration and/or reset functions; and read vehicle-wide DTC and ID info.
Free download GM GDS2 V2023.7.13
https://disk.yandex.com/d/QvEt_9Gc6YqYzQ
GM GDS2 v22.4.05300
GM Global 2023.7.13
GM China 2023.5.2
SAAB 2023.7.13
Opel GDS2 2023.04
VINFAST 2022.07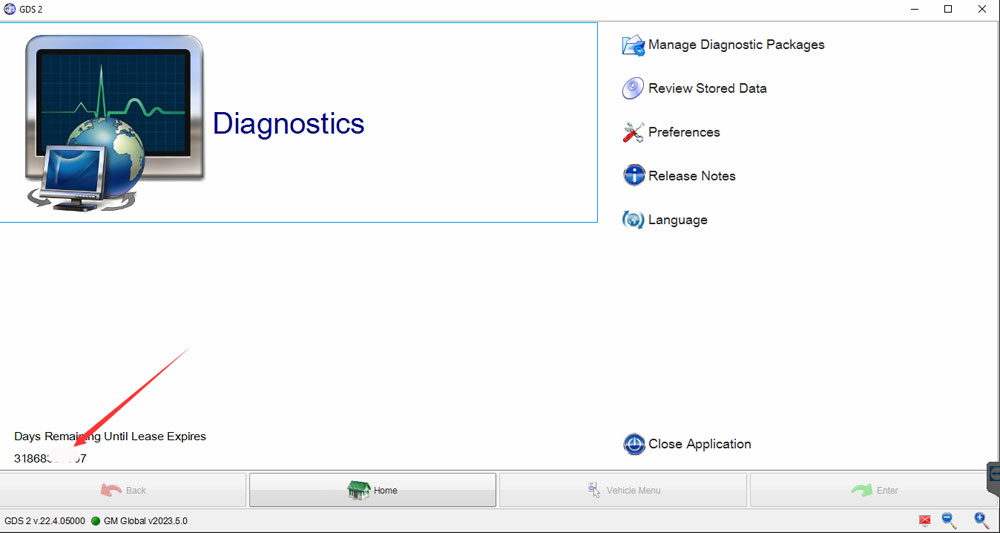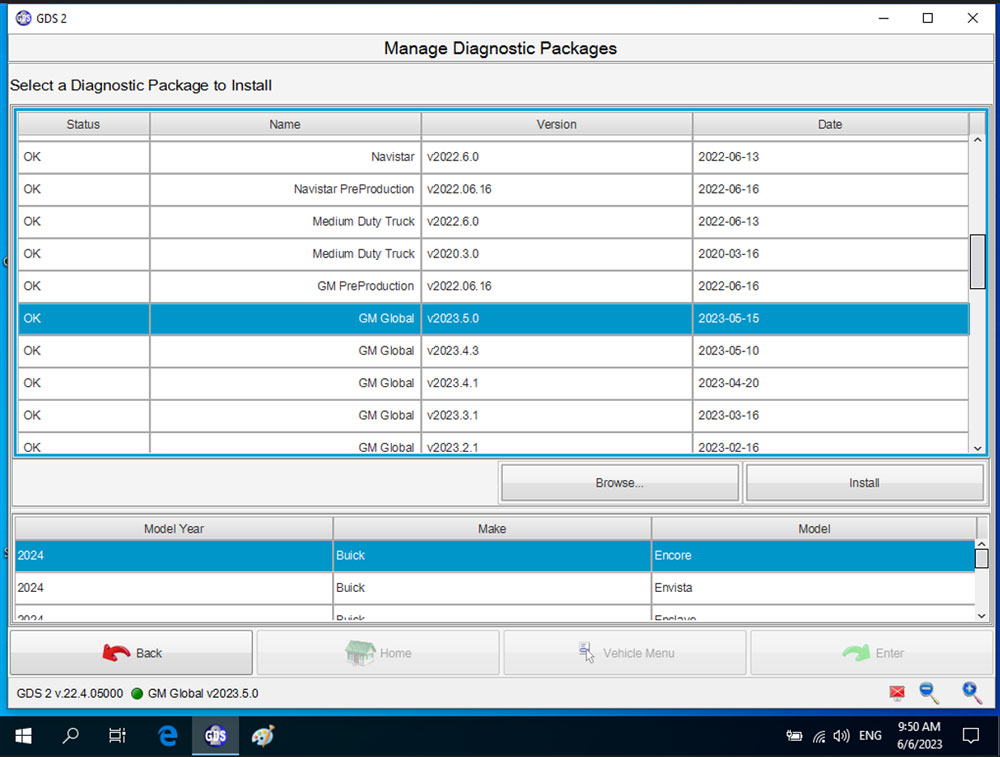 GM GDS2 Language:
German, Spanish, French, Italian, Dutch, Portuguese, Vietnamese, Russian, Thai, Japanese, Korean, English, Chinese
Vehicle coverage:
supports GM Vauxhall Opel Buick and Chevrolet till year 2023.
Operating system:
Win 7, 8, 8.1, 10 and 11 32 or 64 bits
Win 10 64 bits is recommended.
Key features of GM GDS2 include:
– Vehicle Diagnostics: GDS2 allows technicians to perform comprehensive diagnostics on various systems and modules in GM vehicles. This includes reading and clearing fault codes, viewing live data, and accessing system information.
– Programming and Configuration: The software enables programming and configuration of electronic control modules (ECMs) in GM vehicles. This is essential for performing updates and repairs, as well as configuring specific settings within the vehicle's systems.
– Security Access: GDS2 provides secure access to specific functions and programming features, ensuring that only authorized personnel can perform certain actions on GM vehicles.
– User-Friendly Interface: GDS2 comes with a user-friendly interface that facilitates easy navigation and efficient use for technicians.
– Data Management: The software allows technicians to save and manage diagnostic data and programming information for future reference and analysis.
– Online Updates: GM GDS2 may support online updates to ensure that the software remains up-to-date with the latest vehicle models, features, and bug fixes.
How to install GM GDS2 2023.7.13?
Make sure the anti-virus software is closed before installing GM GDS2 software.
Open GDS2 folder and click "GDS2Autoinstall"
Click "Start" to start installing. It will take about 1-2 minutes, please keep patient.
After installation, click "CLOSE".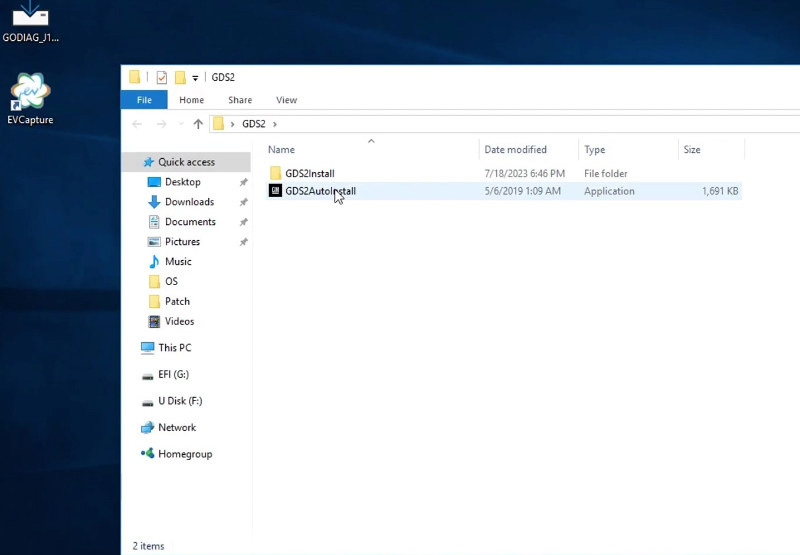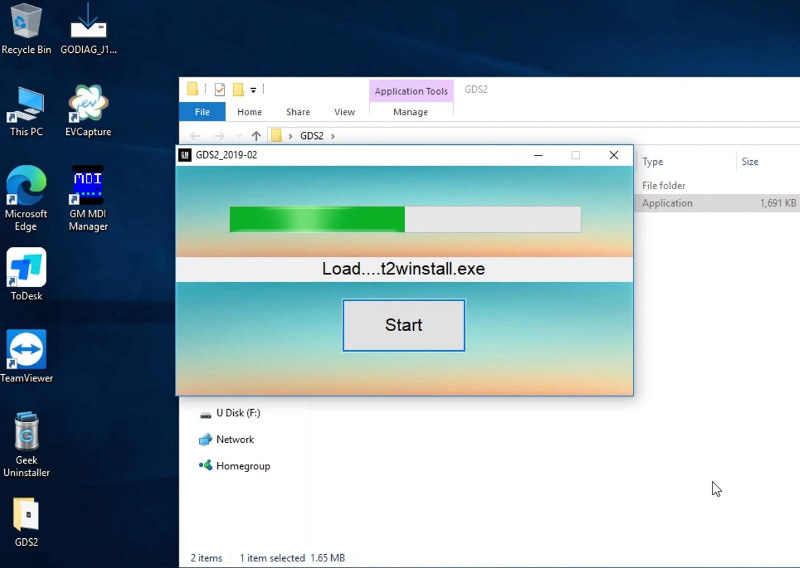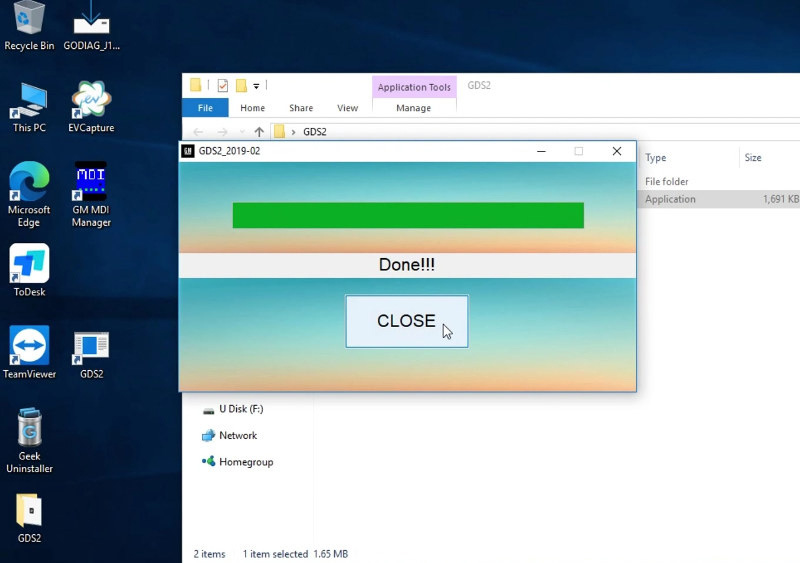 Go to PC>> Local Disk (C:)>> Program Files (x86) >> GDS 2>> bin
Send "GDSLauncher" application to desktop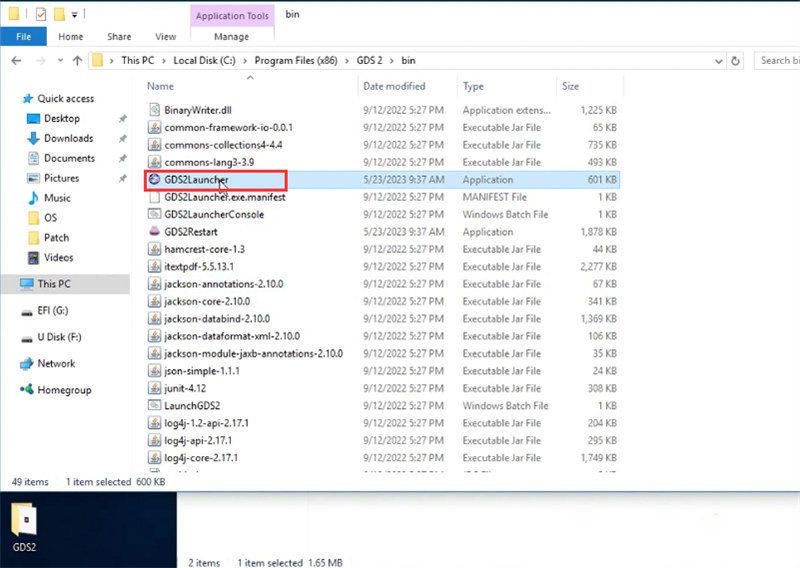 Then contact obd2.ltd customer seriver to remotely activate the GM GDS2 software via teamviewer.