Here is a instruction show you guide on how to configure Xentry diagnosis VCI to Benz Xentry diagnostic software.
Preparations:
Benz Xentry OpenShell.XDOS 2022 Free Download
Procedures:
The new device concept consists of your diagnosis computer and the XENTRY Diagnosis VCI multiplexer.
The XENTRY Diagnosis VCI has the following main features:
– No battery
– No display
– Connection to diagnosis computer via Wi-Fi stick
– No existing WLAN infrastructure required
– Cable connection via USB 3.0 also possible
The device switches on automatically when the power supply is restored.
Coupling XENTRY Diagnosis VCI
IMPORTANT: Please insert the Wi-Fi stick into your diagnosis computer!
After installing the StartKey successfully in ConfigAssist, click onto "Apply & continue". You will see thefollowing overview: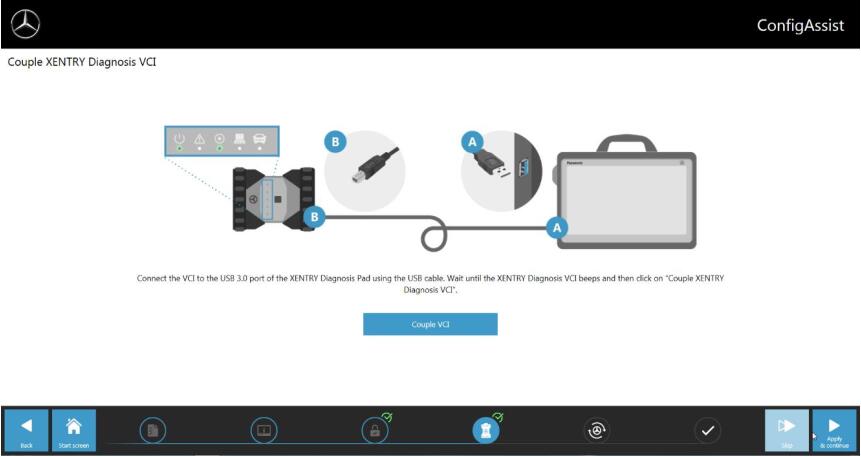 Connect your XENTRY Diagnosis VCI to your diagnosis computer by USB cable and wait for the beep.Then, please click "Couple XENTRY Diagnosis VCI" and wait for the connection to be established:
After successfully coupling the hardware, this window will be displayed:
Please remove the USB cable.
XENTRY Diagnosis VCI is now connected to your diagnostic computer by Wi-Fi and ready for diagnosis.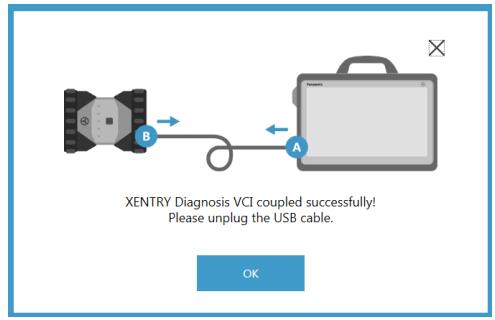 On your desktop, you will continually see the VCI icon:
How-to-Configure-XENTRY-Diagnosis-VCI-with-Xentry-Benz-4