This illustration show you guide on how to use JCB ServiceMaster 4 diagnostic software to program/modify injector codes for JCB machine.
Procedures:
1.Please make a note of the injector codes. These can be found on the fuel injector.The injector codes should be noted in cylinder order where cylinder 1 is closest to the FEAD belt and cylinder 4 closest to the flywheel.
2.Make sure the machine is switched on, immobiliser deactivated (immobiliser code entered or transponder key present) and ServiceMaster is connected.
3.Navigate to the relevant machine engine setup tool: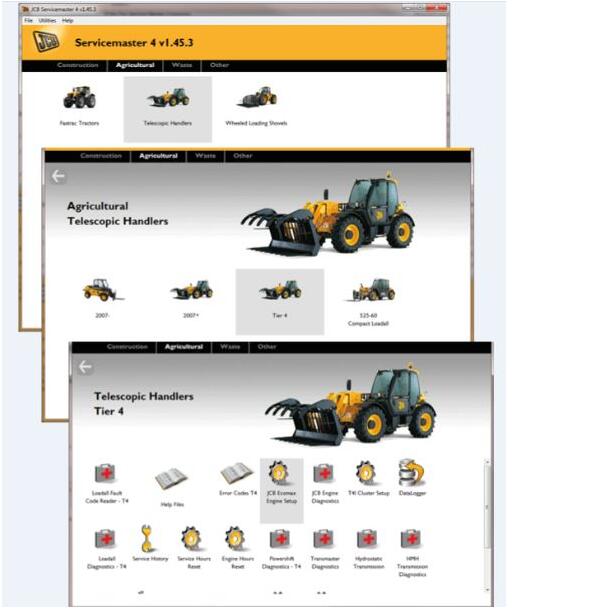 4.Navigate to the injector calibration tab. This will show the current injector codes. The example below is of a new ECU.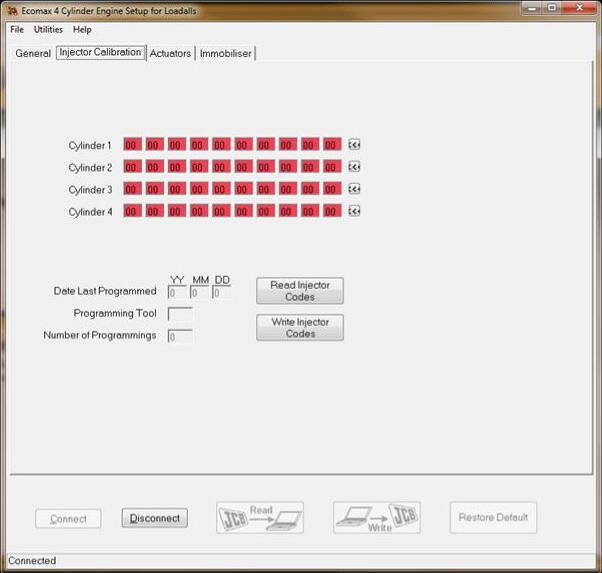 5.Enter the new injector codes.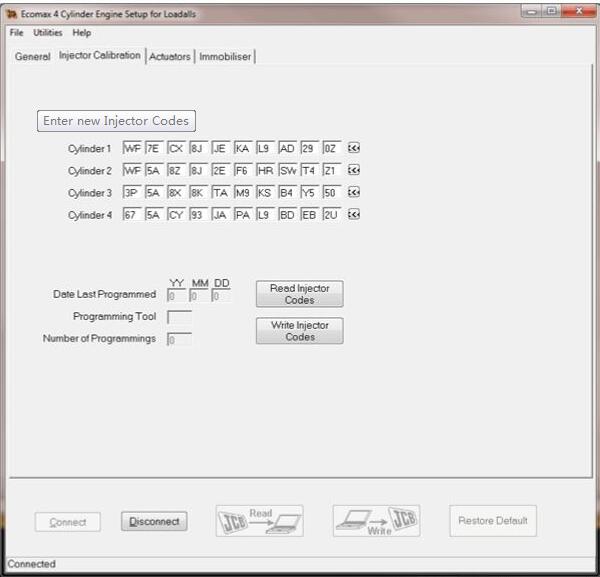 When complete, select the Write Injector Codes button. If the Injector codes have been entered correctly the following message will be displayed.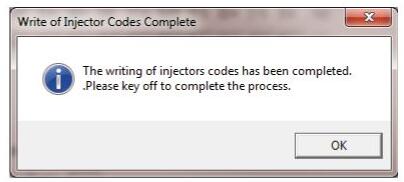 If any of the injector codes are incorrect a warning shall be displayed detailed the injector with incorrect code. An example is given below for injector in cylinder 4. Select OK and enter the correct injector details.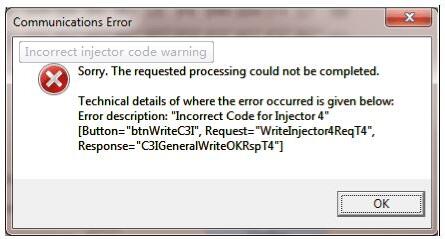 6.When the write is complete, switch off the machine and wait for at least 2 minutes before performing any further operations on the machine.
More topics for JCB machine,please refer to:JCB Machine Trouble Repair.