Today we're going to do a quick demonstration that illustrates a major advantage that comes with choosing Autel MX-Sensor over the competition. I want to show you Autel's special patented press and release swappable valve stem system. We offer a completely toolless way to instantly change from a metal to a rubber valve or vice versa in an instant.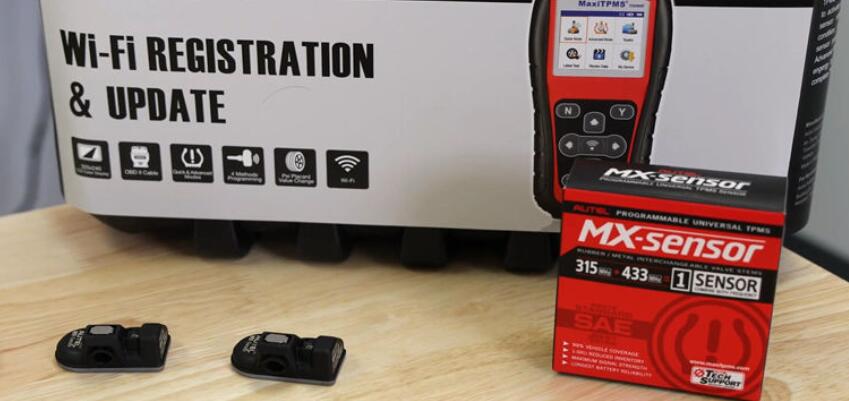 Often in our industry, we see companies using fancy marketing terms or making bold claims about their sensors advantage that don't really materialize during everyday use of the product. Also some TPMS tool and sensor providers make claims that are just plain false. The MX-Sensor one sensor technology offers a way to save time and money in a really tangible way. Here's what we're going to do.
Let's assume that part of the installation process includes the need to affix the valve stem to the sensor or swap out the valve stem. We want to make sure we're servicing the vehicle in accordance with customers preferences or the vehicle application. Whether it be a metal or rubber stem or as we refer to them clamp in snap in. As we know ordinarily this step would be done after the valve is installed in the wheel. We're going to do it on top of our toolbox.
So it's easy to see, let's time this and see how quickly we can install the valve stems with the MX-Sensor 1 sensor and a competitor sensor that utilizes a screw type stem mounting system.
As you can see, installing stems on the MX-Sensor 1 sensor is substantially faster easier and less cumbersome than the competition that relies on an antiquated screw type stem mounting system. We never need to worry about misplacing the torx tool or dropping the stem mounting screw when we're using the Autel system.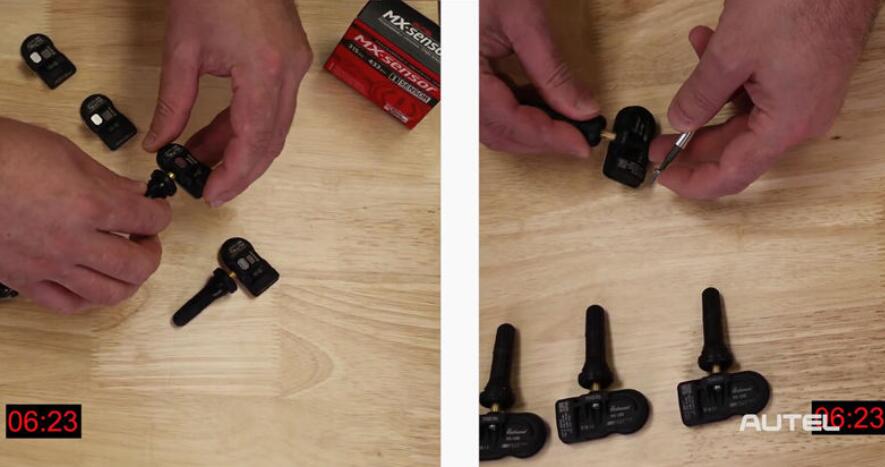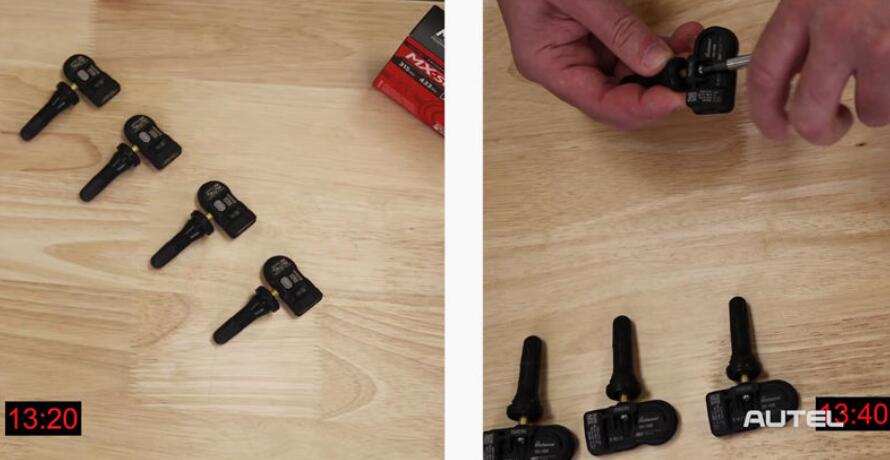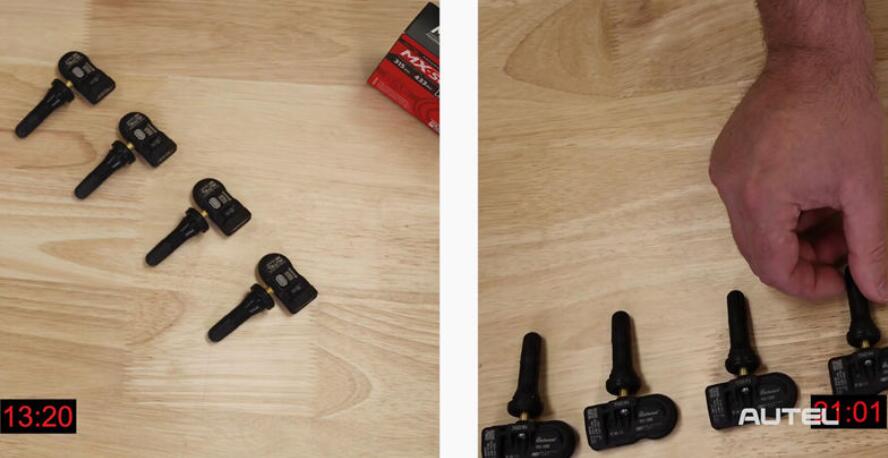 Multiply this saving of time by the number of tires and sensors that your business replaces in a day. The advantage is significant and might even allow you to turn that bay over one additional time.
Contact us to learn about current promotions, to get one of the world's most advanced TPMS tools and sensors. Like Autel MaxiTPMS ITS600E, Autel MaxiPRO MP808S-TS or Autel MaxiCOM MK906 Pro-TS, your friends at Autel will offer free updates for life courtesy.