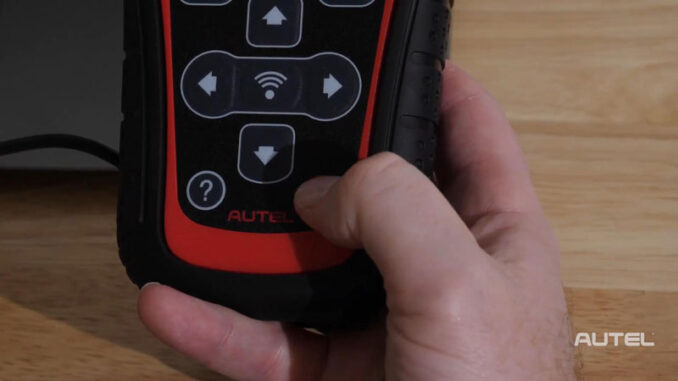 Registering and updating your Autel Tools is a fairly quick and easy process. But occasionally you may run into an issue. This post is going to show what to do if that happens. Apply to most handheld Autel Code Readers & TPMS Service Tools.
Update Failed Problems
If you attempt to update your Autel handheld tool and it fails to complete, you may end up with a blue screen, missing icons or a message that says "Manager program authentication failed". You will need to use Maxi PC suite on a computer at this point.
Solution
Here is taking Autel TS508 as demonstration.
1. Unplug TS508 from all power sources, hold down the power button for at least 60s or until the TS508 turns off.
2. Most Autel red tools have a left arrow key, hold this arrow key while you plug the USB cable in connected to the PC. This will force the tool back into update mode.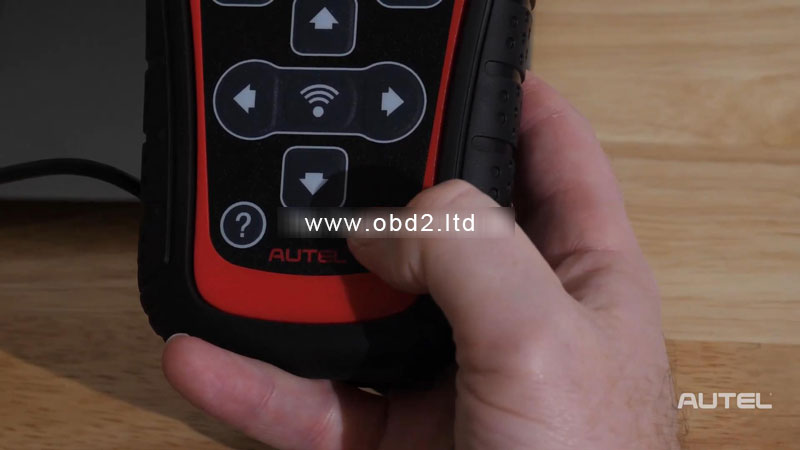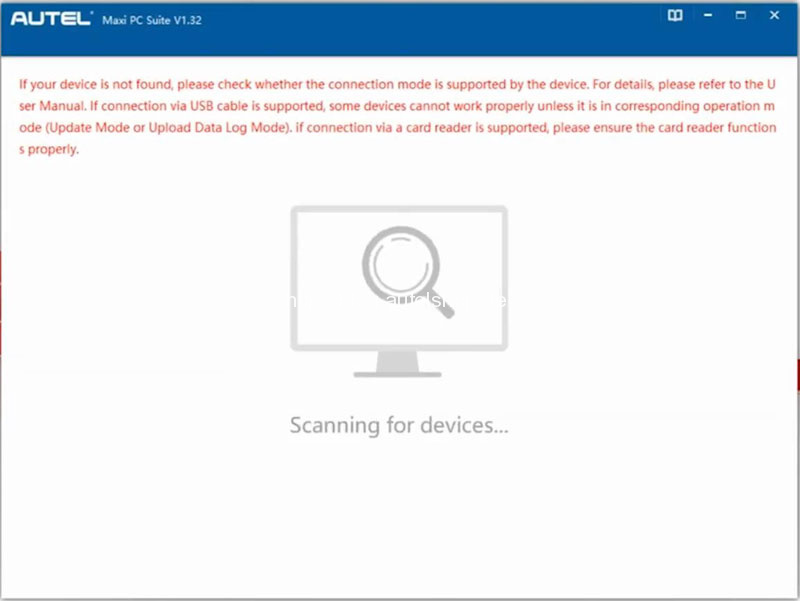 3. Open Maxi PC Suite:
If there are updates available, please do them;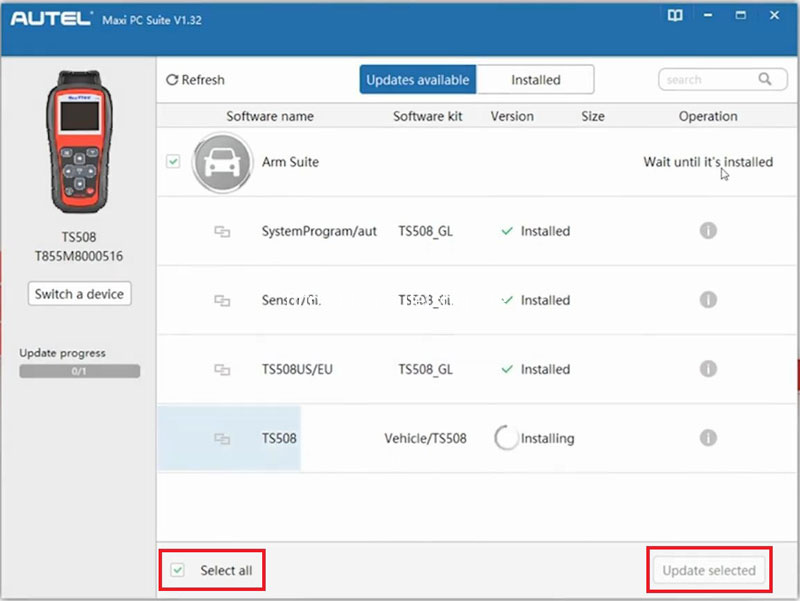 If it says "no available updates", we need to switch to "Installed" tab on top to uninstall:
Select all >> Uninstall selected >> OK
* Noted DO NOT unplug TS508 tool at all during the processing.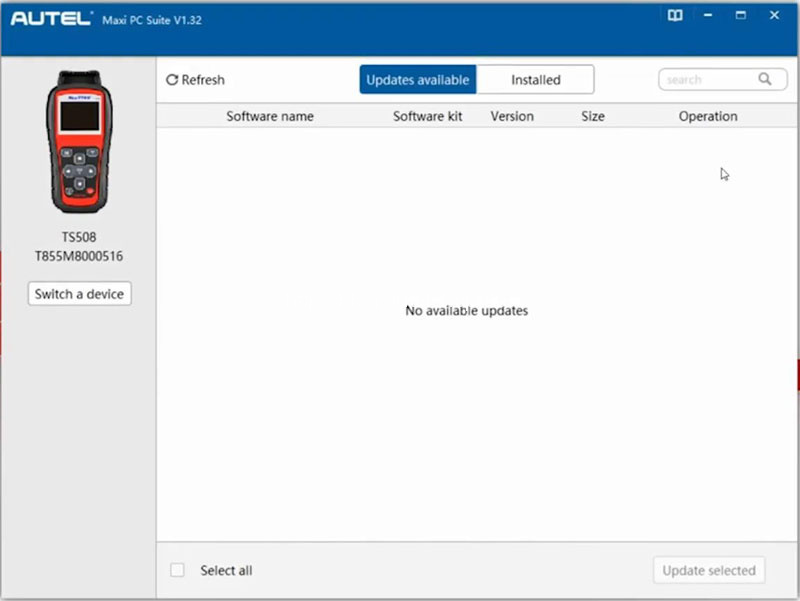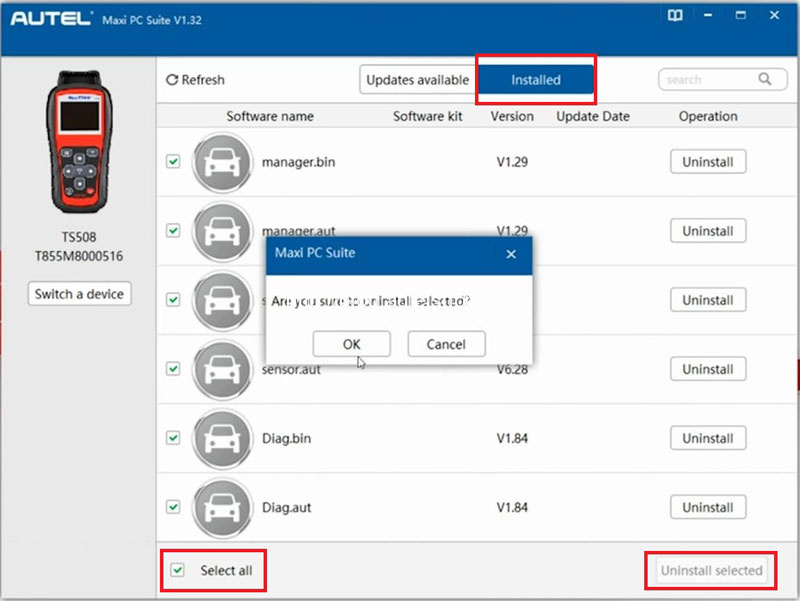 4. Switch to "Updates available" tab, all updates you need will appear here. If it does not, click "Refresh".
Select all >> Update selected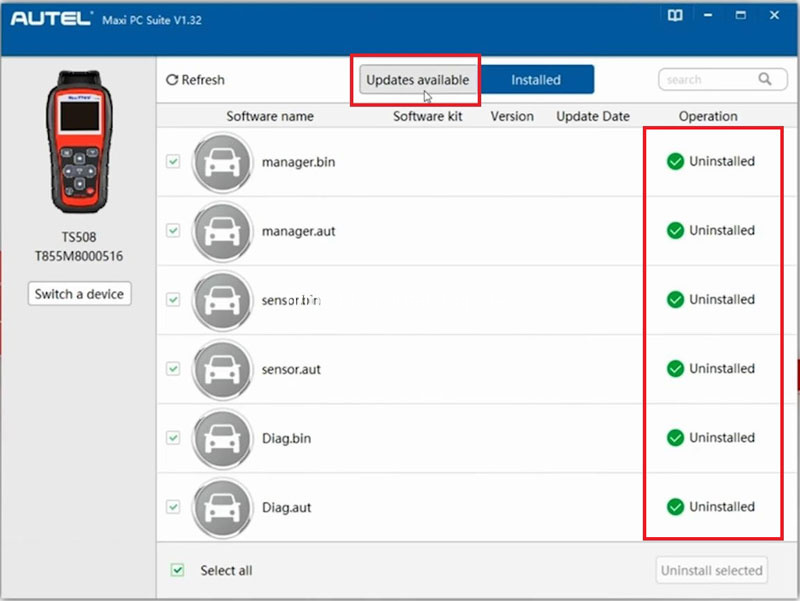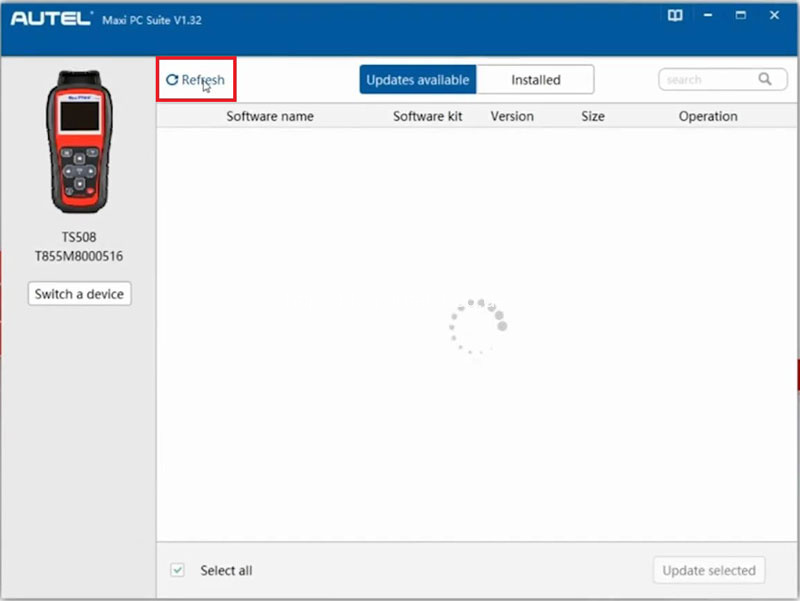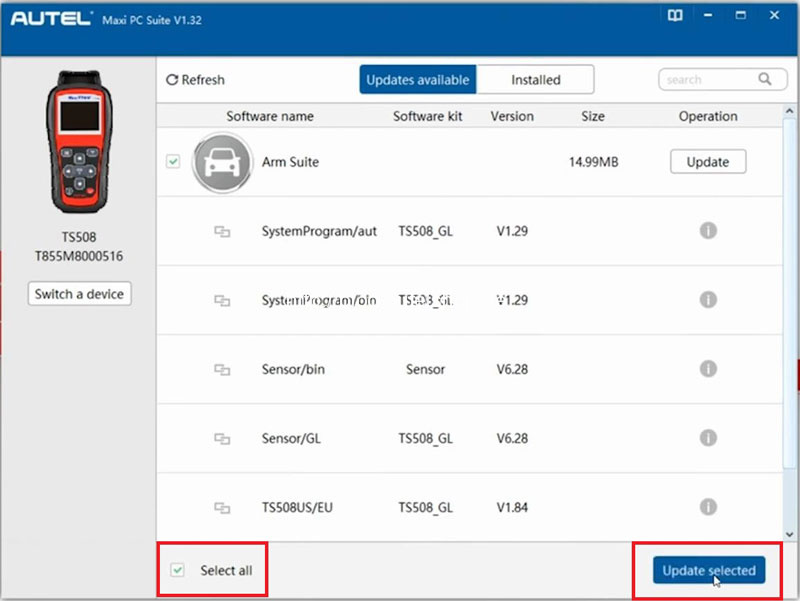 5. Once everything is completed, you'll see "No updates available". Unplug TS508 and power it back on. Everything will back to be normal.