1.Key programming:
Q1: Does x100 pad2 pro support key programming for Renault clio4 and megane 3? And program code for Dacia sandero 2011?
A1: It can support Clio 4 till year 200 and megane 3 till year 2008. But Dacia sander is not covered.
Q2: Is possible to use xtool x100 pad2 pro to program card key on Renault (capture, clio 4 and megane)?
A2: It cannot support the new models after year 2009. You can try on the cars before 2009.
Q3: Can x100 pad2 pro support key programming for 09 Audi A4 2.0t cabriolet convertible Quattro?
A3: It depends on the IMMO generation.
Q4: Can I program new key to 2005 Dodge Caravan by X100 PAD2 PRO?
A4: Yes, the car model is covered.
Q5: Does X100 PAD2 PRO support Toyota Aqua 2014 all keys lost?
A5: Toyota Immobilization is covered. Select the key type based on your car.
Q6: It prompted "program failure" when program key to Renault Duster 2013, is the car not supported by X100 PAD2 PRO?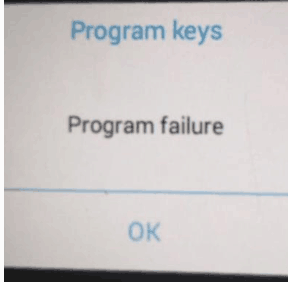 A6: Nissan car is supported, but you need to program from the key type option.
2.Mileage adjustment:
Q1: Can I adjust mileage to higher or lower kilometer by x100 pad2 pro?
A1: Yes.
Q2: I have a 2012 landrover evoque, can I use xtool x100 pad2 pro to correct odometer on it?
A2: Yes. You can select the "LANDROVER EVOQUE 2011-" option on the device.|
3.Error:
Q1: There is something wrong with the battery of my x100 pad2 pro. The battery will run out at the same day after recharging.
A1: You can return it to dealer to change new battery.
Q2: After upgrade X100 PAD2 PRO, all the VW function list appears in the menu of Bentley software, and i cannot use the bugatti diagnostic menu.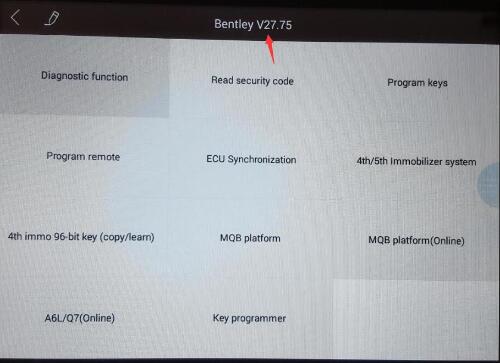 A2: The function lists of VW, AUDI and Bentley are same. Just operate by selecting the corresponding function is ok.
Q3: It shows "2004-2015 Failed to connect" when I program my chevy 2000 by x100 pad2 pro. Even if change the cable!
A3: You'd better to check if the connection is normal, and make sure select correct car functionality. Your car year is 2000, but you select is 2004-2015, so it failed.
Q4: When I use X100 PAD2 PRO tablet, it prompts "Not enough storage space is available!" as shown in the figure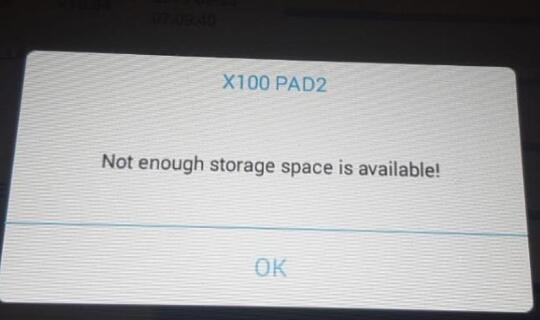 A4: Please stop upgrading diagnostic vehicle software! The memory of X100 PAD2 PRO is limited, reduce or stop upgrading unnecessary diagnostic models.
Q5: The X100 PAD2 Pro shuts down automatically after I boot and log in.
A5: The tablet is locked, and it needs to remote flash the O.S system.
Feedback:Xtool X100 Pad2 Key Programming & Pin Code Reading OK or Not
First come with one using tip:
Many case with Xpad2 need internet connection. Only explication is: Protection their solution on server.
Exemple: Vag 4+5 immo. Make dealer key or clone 48 96 bits chip
Peugeot 206+ from 2010, read pin need internet very fast, around 1mn. This car, all my others tools failed to get pin ( not tested by AKL)
Xtool X100 Pad2 Yes
Chevy:
Onix 2014 add key okay
Cruze 2013 add key okay
cobalt 2015 add key okay
Opel/Chevy:
Montana 2009 read pin code and add key okay
Corsa c 2010 brazilian model add key is okay
2012 spare key wouldn't program under Opel Vivario or any system 1-8. Programmed under Renault Traffic 2 keys 2 minutes.
Ford:
fiesta 2011 add key okay
focus 2012 add key okay
focus titaniun 2014 add key okay
Ford C-max 2011 add key ok.
2009 Ford Focus AKL Done 2 minutes but under Ford China in menu
Ford EcoSport 2015 non bladed key programmed transponder and remote OK
All keys lost
ford transit 2011 europe
add blue key ok
Ford Mustang 2013 add key ok!
Renault:
sandero 2014 (old version) add key okay,
sandero 2009 , add key okay
kangoo 2011 add key okay
I've did several Megane Scenic 2 before 2008 very well. After 2008, Xtool X100 Pad2 read wrong pincode. But with correct pin, it program OK card.
2006 Renault Scenic 2 button card, Scenic 3 made from 2010
Pulled pin in under a minute and programmed card in a minute. Pin automatic no need to type it in.
Tested all Renault in menu , last update resolve all bugs , very good tool for French cars ( including PSA )
Kangoo 2 ; key programming OK
Megane 2 ; card program OK
Twingo 2 ; key programming OK , remote control OK
Clio 3 ; key programming OK
Master 3 ; Key programming OK
Citroen:
Citroen c3 2008 read pin code and add key okay
Citroen c4 2010 add key okay
Citroen C4 2005 Fail read PIN code in French version ! But OK in English
Citroen Berlingo 2008year read pin code (type3)ok,add remote key ok! (It could read pin even Akl, tested.)
Peugeot:
207 2010 add key okay
206 2007 add key okay
Honda:
civic 2011 add key okay
civic 2007 add key okay
Honda civic 2002 id48 add key ok!
Honda hr 2015 add key okay
VW:
golf 2003 read add key okay
gol 2012 g5 add key okay
voyage 2009 add key okay
santana 2005 add key okay
parati 2007 add key okay
fox 2008 add key okay.
Vw Sharan 2003 add key ok
Vw golf4 2001 no pin code reading, program key ok.
Vw Passat 2004 read pin code ok program key ok!
make MQB key for skoda fabia 2016 with bad2
Audi Q7 2008 mileage correction – OK
done the job under menu 2009-2011 – waiting time around 20 minutes, must be patient
VW Polo 6R 2011 – black dash – mileage correction – OK
Audi TT 2001 read pin,add key and remote all ok
2007 Audi A4 2.0 TDi add remote 2 mins very good shows what slots are programmed and lets you pick slot 1-4 for new remote.
MVP failed
Golf 6 2010, copy thansponder OK, read immo data OK, make dealer key OK.
Golf 7 MQB key, add key with KC100: OK
Seat:
seat altea 1.9 tdi 2008 add new remote (wich is programed by vvdi tool) succes!!
key adding nit tryed( don't have pin pin read fail) new id48 copyed by silca rw4+.
Seat Leon 2000 year:
Read PIN: Reads Wrong Pin (vag tacho 5.0 read correct Pin)
Add Key: OK
Add Remote: OK
KLM adjustment: OK
Seat Leon 2003 year:
Read PIN: OK
Add Key: OK
Add Remote: OK
KLM adjustment: OK
Seat Leon 2004 year:
Read PIN: OK
Add Key: OK
Add Remote: OK
KLM adjustment: OK
All are using cluster VDO K-line
Fiat:
uno way 2013 dash ,, read pin code, make a dealer key , and add key is okay
Fiat uno 2007 , key prepared by effi and added by pad 2 obd connection + pin code,,
Fiat palio fire economy 1.0 year 2010 key added by pad 2 ,, same as fiat uno
Fiat strada , 2009 and 2008 ,, same as uno and palio
all them imobox 1k59h,,
Fiat doblo 2003 , key prepared by effi and added by pad 2
Fiat siena 2001 , key prepared by effi and added by pad 2
Fiat palio wekend 2002 key prepared by effi and added by pad 2
all them same body computer ,, 93lc66 ,,
big motherboard and small motherboard
Kia sportage 2015/16 add key okay
x100 pad2 read pin code kia sorento 2016 OK
Fiat palio 2005 bc 1k79x
Fiat palio 2011 bc 1k79x
Fiat siena 2007 bc 1k79x
Fiat strada 2009 bc 1k79
all them added key okay by obd +pin code,, key prepared by zed bull + effi.
fiat gran siena 2014
key prepared by effi+upa+zed bull ,
and key added by pad2 by obd ,,
bcm 326 g .,
Dacia sandero 2016 key and pin code okey
Toyota corolla 2015 brazilian version okay
blazer 2014 okay add key ,
Hyundai hb20 2016 add key okay.
Mitsubishi asx 2013 , transponder prepared by handy baby
and added by pad 2.
2007 Mitsubishi Lancer AKL programmed ID46 transponder 2 minutes
LR Sport 2009 add Chinese remote key OK
RAM 1500 2012 add Fobik OK
Nissan note 2015 ok
Nissan X trail 2016 added key okay!
Clio 2 ph2 2005, auto pin and program 7946: OK
Scenic 2 2006, auto pin and program card: OK
Scenic 2 2009, read pin but wrong, use FnR to finish the card.
Mazda bt50 2017 odometer change work!!! in 30 seconds
megane/scenic (2006 check one more time) read pin code ok ,add key card success.
Peugeot 207 2006 add new key/remote success.
I notice copy 48 transponder (96 bit) function under VAG Immo Menu in x100 Pad 2.
function under VAG Immo Menu copying 4th immo 96bit key:
1. upload data,
2. download data,
3.Copy key,
4.Make dealer key
Kia Rio 2009 AKL – Add key with know code – OK
Truecode fail on this car
Astra J AKL – read PIN and add key – OK
Hyundai i10 – Add remote – OK
Hyundai 2014 ix35 smart key program OK
Insignia 2012 mileage corection – OK
FVDI 2014 fail on this car
dodge neon 2005
remote control ok
pin code not supported
Jeep liberty 02-12
read pin ok
add remote key ok
honda Accord 02-07
Reset ecu Sync Ok
infinity
fx35 03-08
read pin code in type 2 4 digit use old pin
All lost key added ok
BMW 328I 2007 CAS3+
Add remote key ok internet connection needed
not Smart key function supported
328i 2012 FEM/BDM
ADD key Fail (bug) step 3 (generate service mode) (communicating)
not Smart key function supported
2012 Toyota Camry ok
2015 Mazda 3 adding smart key ok
2015 JEEP Grand Cherokee – read code + added key Hitag2 proximity OK !
smart fourtwo 2012…add (3 button) key all ok.
Chevro Lacetti 2008 AKL OK. Need 2x ID60 ( remote use KD)
Clio 3 remote key 7947: OK
Disco 4, add smart OK ( Hitage Pro)
Toyota Quantum add H key OK.
Ranger 2017 Hitag Pro: add key OK
Vauxhall Combo 2014 add remote key OK ( use Fiat Fiorino, read pin, precode PCF7946)
Berlingo 2007 AKL, read pin and program OK.
Golf 2010 4th immo: NEC + 24C32, read immo data, make dealer key OK.
Dacia Sandero Stepway 2012 program remote ok. You have to read pin first and it's the pin 2 the one that's needed for programming.
To sum up :
Xtool X100 Pad 2 is not 100% but seem to be working on most.
And it keeps update frequently on the official site.
How to Change Xtool X-100 PAD2 Langauge?
1.Enter "X100 PAD2" APP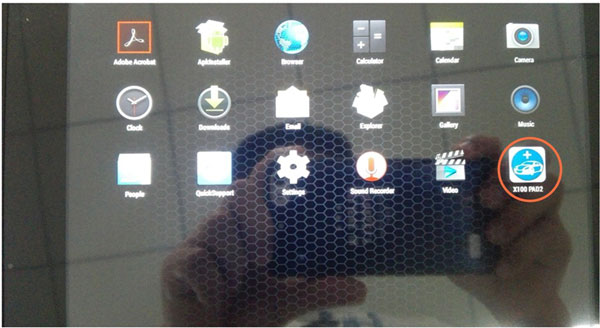 2.Click to "Settings" interface to change language.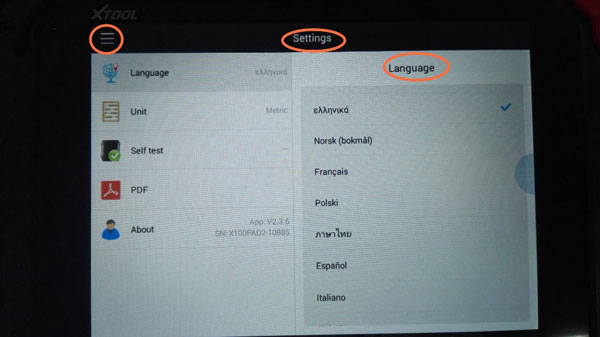 Xtool X100 PAD2 Battery Drain and Power off Final Solution
Problem:
Hi, i recently purchased the Xtool x100 pad2 tablet key programmer and i love it. But i think i have a battery problem. I left it fully charged and 1 day later i tried to use it and it was dead. I also noticed that the battery drains very quickly when in use, from 100% to 60% in about 15mins. What can i do about this? Is it possible for you to fix or replace it?
Final Solution to Xtool X100 PAD II Battery Drains and Power off problem from Xtooltech engineer:
Tools required:
1pc* Static bracelet
1pc* Hot air gun (350±10℃ Temperature setup: 350±10℃)
Precautions: Please wear the static bracelet before each operation.
Procedure 1: Change C6 capacitor
Position: C6
Name: Chip capacitor
Chip specification: 4.7UF/10V 0603
1.Disassemble the C6 capacitor and desolder a 4.7K 0603 resistor.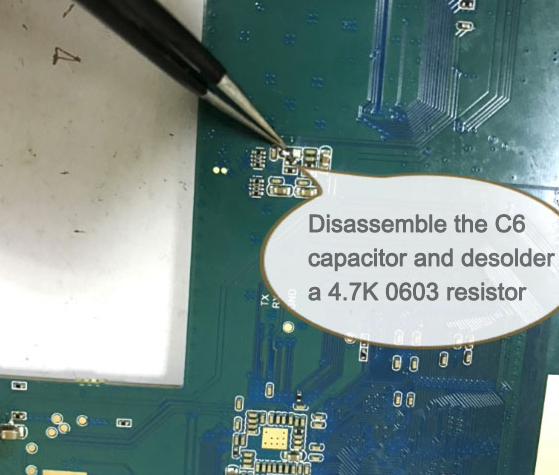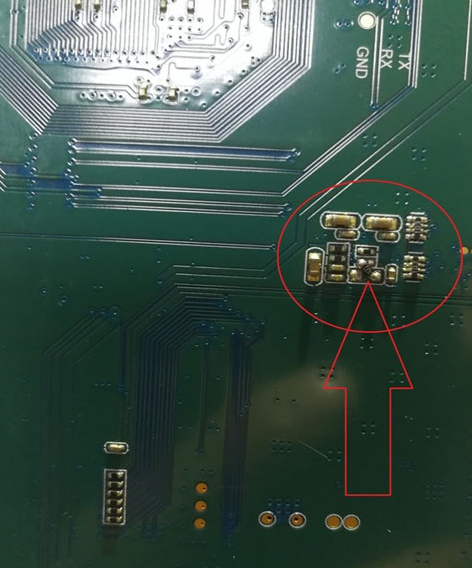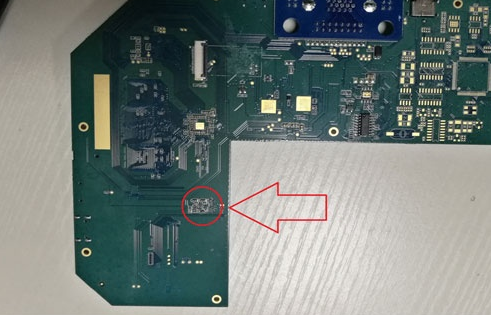 Procedure 2: Remove transistor
Position: Q14
Name: S8050
Chip specification: 0.1uF/50V 0402
1.Disassemble the Q14 transistor.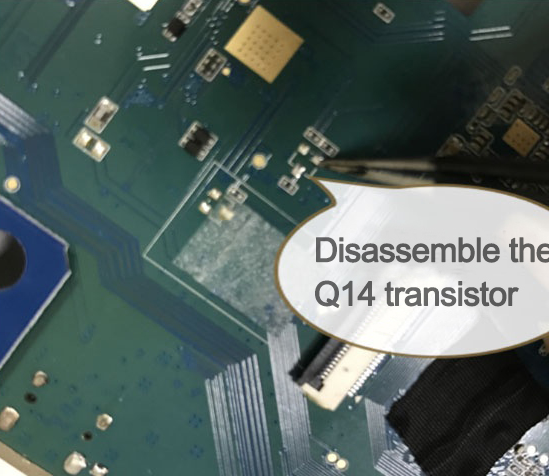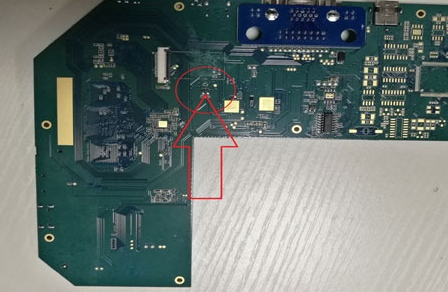 Procedure 3: Change C123 capacitor
Position: C123
Name: Chip capacitors
Chip specification: 0.1uF/50V 0402
1.Replace the C123 capacitor with a 3.3K 0402 resistor.