Problem: One customer is asking why he cannot open Auto ECU Programmer V2.25 KTAG red PCB software on CD. And it gives a warning "Program already running". What the reason, any suggestions?
solution ktag red pcb program already running issue – Solution: KTAG Red PCB "Program already running" Issue – KTAG Red PCB Program already running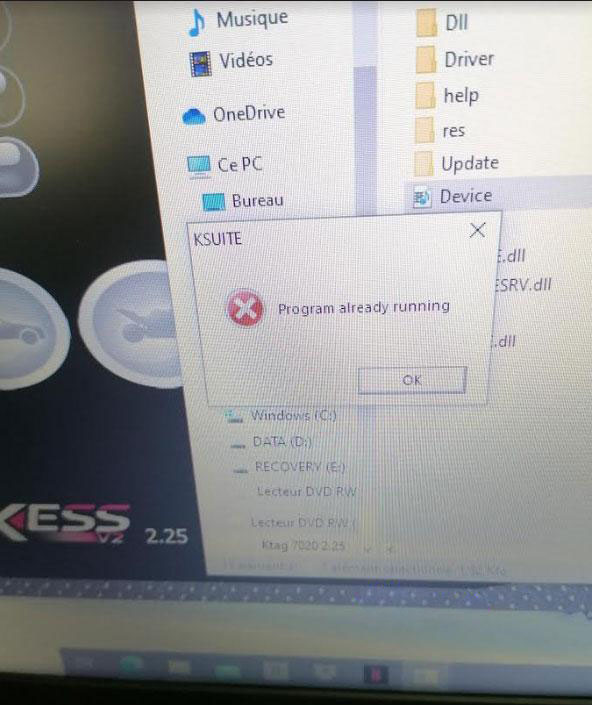 Solution
1. Please DO NOT open K-TAG ECU Programmer on CD directly. Users should copy it to desktop firstly, then can be running.
2. The reason why this message coming is because user has already opened KTAG software. Please DO NOT open it repeatedly. Or users may try to shut down task firstly, then restart it again.