Topic: which tool support basic diagnosis and ECU programming for BMW? Have one blank ECU, and want to program it.
Obd2.ltd engineer provided the suggestions:
If you only want to read and write ECU, Kess V2, KTAG, CG FC200, VVDI2 are good choices. But they cannot diagnose. If you are doing ECU programming and diagnosis, recommend to use VXDIAG and Autel tablet. Program BMW ECU online depending on the car model supported.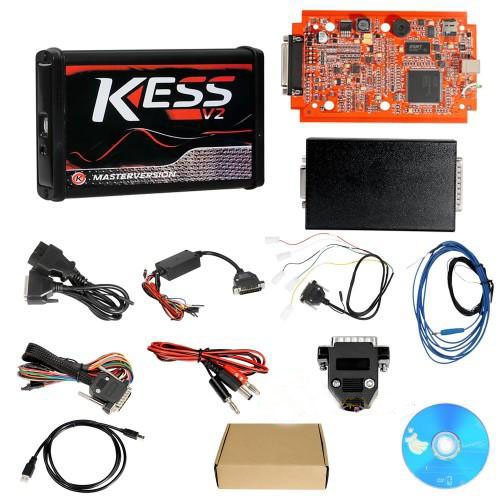 Highlights:
* Online Version Kess V2 Firmware V5.017 support online service by internet connection
* 100% No Tokens Need for all vehicles, no tokens reset button, you can use Kess V5.017 for lifetime
* Cover all major brands and protocols including Line, KAN, EDC17 and MED17 and for Ford J1850.
* Support cars/ trucks/ tractors/ bikes. KESS V2 supports vehicles according to the engine, so KESS V2 can support new vehicles!
* Read and write ECU via OBD2 port directly, no need to disassemble ECU from the car, easy to use.
* Support Multi-language:English, German, Spanish, Italian, Portuguese, French.
* Support Multi-system: Win XP / Win7 32bit, Win 8, etc.
KESS V2.80 Version Software download Link
https://share.weiyun.com/NVJ7tLIe
Password: v93vhe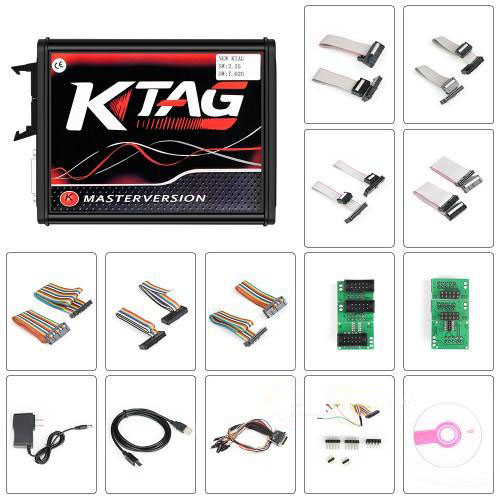 Highlights:
* It supports Online Version operation, can connect to the internet when installing & running the software. No worry lock anymore.
* Real no tokens limited anymore, Unlimited Token.
* It can do all functions of KTM100 KTAG 7.003.
* Supports more protocols, added 140 more ECU types Than KTAG 6.070.
* KTAG 7.020 supports more cars till 2016
* Add ECU Type: Toyota 76FXXX, PSA 17.4.4, Ford E83, VW 17.5.5 (1766), Mercedes-Benz 276ECU,Toyota 76F ECT..at least 100 more ECU Types added.
* Works Very Well On DENSO, GPT, NEC Protocols.
* Add New File type (FENDT/JCB/VALTRA TRACTOR BOSCH EDC17CV41 SISU ENGINE CAN)
* KTAG 7.020 add new color GPT Cable for GPT Function
* KTAG v7.020 can easily read and decrypt the secret password and it automatically unlocks/unprotects the Tricore sectors so it can read and write both Flash and Eeprom
* Support Languages: Italian, Deutsch, English, French, Portuguese, Spanish
* Support Systems: Windows XP / Win7/ Win8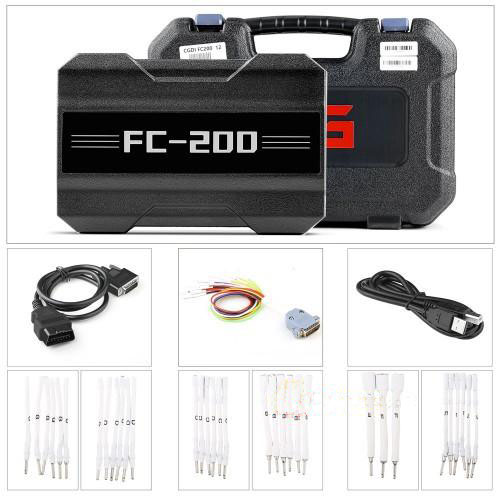 Highlights:
* Auto ECU Programmer for repair necessary-Support BMW ECU Data reading, writing, and clone.
* Effectively solve the problem of replacing the second-hand computer after the damage of BMW ECU control unit, just need to read the original computer data and then clone it.
* Support almost all the BMW ECU models for reading and writing: MSV90/ MSD85 MSD87 N20 N55 B48 B58 etc.
* Successfully make up the market for BMW ECU reading and writing equipment, save you high equipment costs.
* Auto Locksmith necessary-Support BMW IMMO functions, Read BMW ISN Code by OBD
* Quickly solve the problem for data collection of BMW all key lost.
* With more stable and efficient unremovable functions
* If you want to do all key lost for BMW 3 Series 5 Series 7 Series X5 X6 GT535 Six-cylinder engine, must need ISN code to program the keys.
* Original from CGDI and Free Update Online for One Year (After one year, it will cost $125/year)
* FC200 not only supports BMW ECU but also supports over three thousand ECUs like KTAG, Kess, Kessy, Dimsport, etc.
* Bosch search: Free to find out what ECU type
* With CAN-bus, No Disassembly (platform mode), and Boot mode
* Multi-Language: English, French, Spanish, Polish, Traditional Chinese, and Simplified Chinese
* Full Version with All License Activated and Free.
Download the latest software V1.0.4.1 of CG FC200
https://www.obdcg.com/Download/FC200.exe
FC200 Support ECU list
Xhorse VVDI2: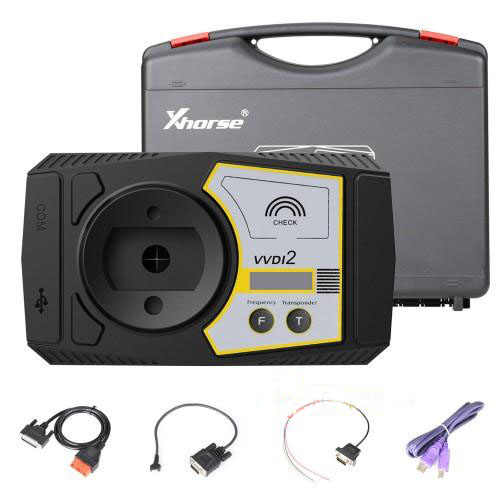 Highlights:
* VVDI2 full authorization comes with Basic Function + VW + BMW + Porsche+ AUDI Generation 5 function + BMW OBD Function + BMW CAS4+ BMW FEM+ ID48 96bit+ ID48 OBDII+ MQB Key Learn+ Toyota H Chip Authorization All 13 software activated. No Need to buy other Authorization.
* Support VW, Audi, BMW and Porsche, PSA (PSA Software only support key learn and read pin code)
* Update Online Free Lifetime, Latest version: V7.2.0
* Xhorse VVDI2 V7.2.0 Software Download link
VXDIAG VCX SE for BMW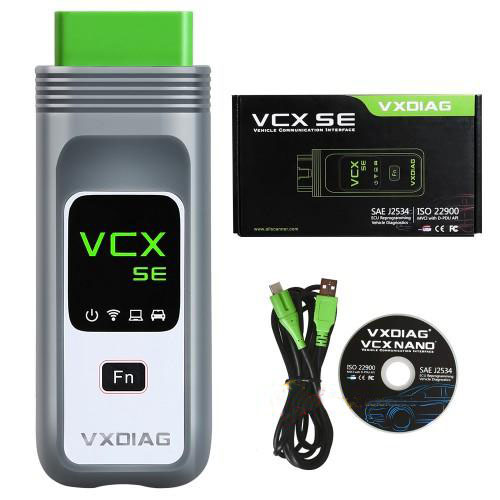 Highlights:
* Supports BMW All Series Diagnose and Programming.
* Supports Vehicles including for BMW Cars, Rolls- Royce, and Mini Cooper.
* Supports BMW from 2004 to 2021.
* Supports Wifi & USB connection, with Type-C USB connection, faster communication.
* This version comes with 500GB Software HDD, pre-installed, directly to use.
Supported Car List:
BMW 1 Series (E81, E82, E87, E88, F20, F21, F52, F40)
BMW 2 Series (F22, F45, F46)
BMW 3 Series (E46, E90, E91, E92, E93, F30, F31, F34, G20)
BMW 4 Series (F32, F33, F36)
BMW 5 Series (E60, E61, F10, F11, F07, F18, G30, G31, G38)
BMW 6 Series (E63, E64, F06, F12, F13, G32)
BMW 7 Series (E65, F01, F02, F03, F04, G11, G12
BMW X1 (E84, F48)
BMW X2 (F39)
BMW X3 (E83, F25, G01)
BMW X4 (F26, G02)
BMW X5 (E53, E70, F15, G05)
BMW X6 (E71, E72, F16)
BMW X7 (G07)
BMW I3
BMW I8
Mini (R50, R52, R53, R55, R56, R57, R57, R58, R59, R60, R61, F54, F55, F56, F60)
Autel diagnostic tool recommended: Autel MS908P Pro, Autel MK908P, Autel Ultra
Product name
Autel MS908P Pro
Autel MK908P
Autel Ultra
Note
IMG
Price
€2,285
€2,017
€4,128
Hardware configuration
Release Date
2018
2019
2020
CPU
Exynox 5260
Exynox 5260
Exynos8895
RAM
2G
2G
4G
ROM
64G
64G
256G
battery capacity
11000mAh
15000mAh
18000mAh
Android version
Android 4.4.2
Android 4.4.2
Android 7.0
Screen size
9.7inch
10.1inch
12.9inch
Screen resolution
1024×768
1920×1200
2732×2048
Wi-Fi
2.4 & 5 GHz
2.4 & 5 GHz
2.4 & 5 GHz
camera
Rear 8.0 Megapixel
Rear 8.0 Megapixel
Rear 16.0 Megapixel,
Front 5.0 Megapixel
Weight
1.53
1.53
2.2
VCI
Maxiflash Elite
Maxiflash Elite
MaxiFlash VCM
All VCIS can be connected to VCI and tablet via USB cable, Maxiflash VCI/VCMI adds WiFi connection
Main functions
basic function (read/clear code, data stream)
√
√
√
Service
√
√
√
Special function
√
√
√
Action test
√
√
√
Programming
Benz programming online
√
√
√
BMW programming online
√
√
√
Ford programming offline
√
√
√
Mazda programming offline
√
√
√
Jaguar programming offline
√
√
√
Vaxhall programming offline
√
√
√
Opel programming offline
√
√
√
Coding online
Benz coding online (SCN)
√
√
√
BMW coding online
√
√
√
Audi coding online
√
√
√
Porsche coding online
√
√
√
VW coding online
√
√
√
Nissan coding online
√
√
√
Nissan-GTR coding online
√
√
√
Infiniti coding online
√
√
√
Hyundai coding online
√
√
√
 iDrive
BMW iDrive
√ (Need to buy extra OTG conversion cable and F chassis professional harness)
√(Need to buy extra OTG conversion cable and F chassis professional harness)
√
BMW coding does not need to differentiate chassis, but BMW E chassis uses CAN/KWP protocol to set the code, and BMW F/ G/I chassis uses TCP protocol to set the code
VW、Audi、Skoda iDrive
√
√
√
VW、Audi、Skoda, Seat、Bently, Man LD guiding function
√
√
√
Guiding function
McLaren, Tesla diagnostic functions
√
X
√
Other functions
Auto VIN
√
√
√
SCAN VIN/License
X
X
√
Remote Desk
√
√
√
Extended function
Oscilloscope(works with MP408)
√
√
included in VCMI
VCMI comes with oscilloscope, signal generator, multimeter, signal check 4 major functions
Endoscope(works with MV105/MV108)
√
√
√
ADAS expand
√
X
√
Battery test
√
X
√
Remote expert
√
X
√
Feature
Smart diagnosis(TSB technical bulletin, fault code guidance, fault priority sorting, maintenance video, etc  )
X
X
√
Diagnosis system topological graph
X
X
√
Standard of Diagnosis D-PDU/RP1210
X
X
√
Bus protocol DoIP/CAN FD
X
X
√
If VCI does not support CAN FD,  add a CAN FD connector
Language
English
English, Chinese, Spanish, French, German, Polish, Italian, Japanese, Korean, Dutch, Portuguese, Swedish, Russian
English
So, which is the best one? It just depends on what function you want to do and your budget. Hope this post helps you!