Here we have a 2012 Nissan Altima, and it has a well-known DTC P0101 which means we have to reprogram the engine computer and update the software to the latest calibration.
We have 2 programming ways:
1)CONSULT-III plus
2)NERS
Here we use NERS for programming.
Part 1. Download NERS
Search "nissan tech info" or go to "www.nissan-techinfo.com" (Title: Nissan Publications)
Select your region.
Scroll down, register first and login in. (The newer NERS cannot be shared like the old and is tied to your account)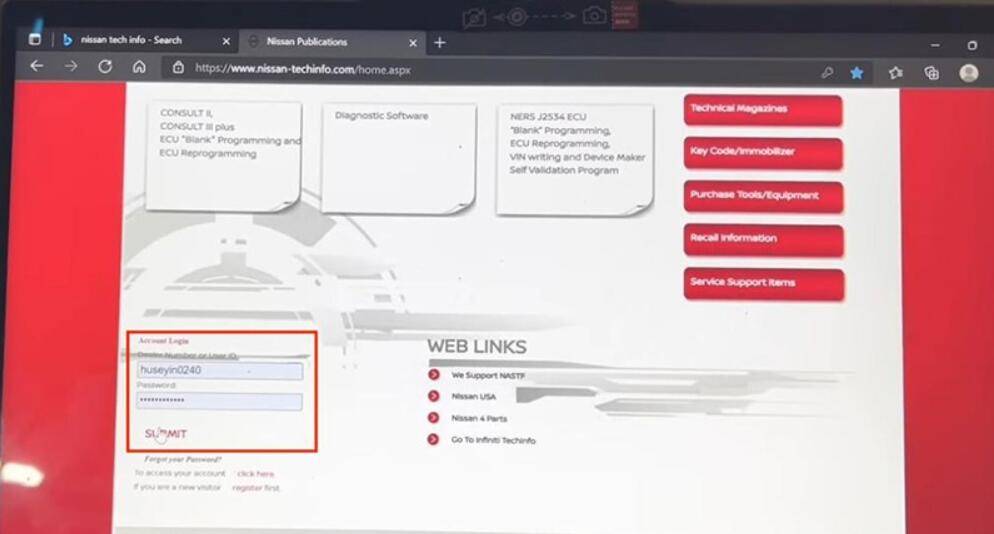 Registration is free but ECU files needs to pay.
Then select the NERS option.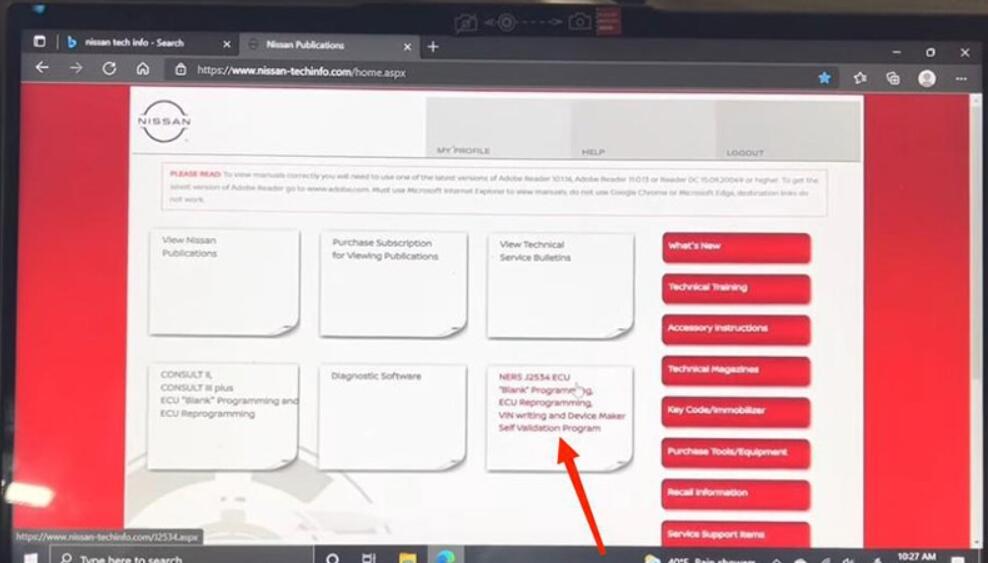 If you don't have NERS software, scroll down and pay for it.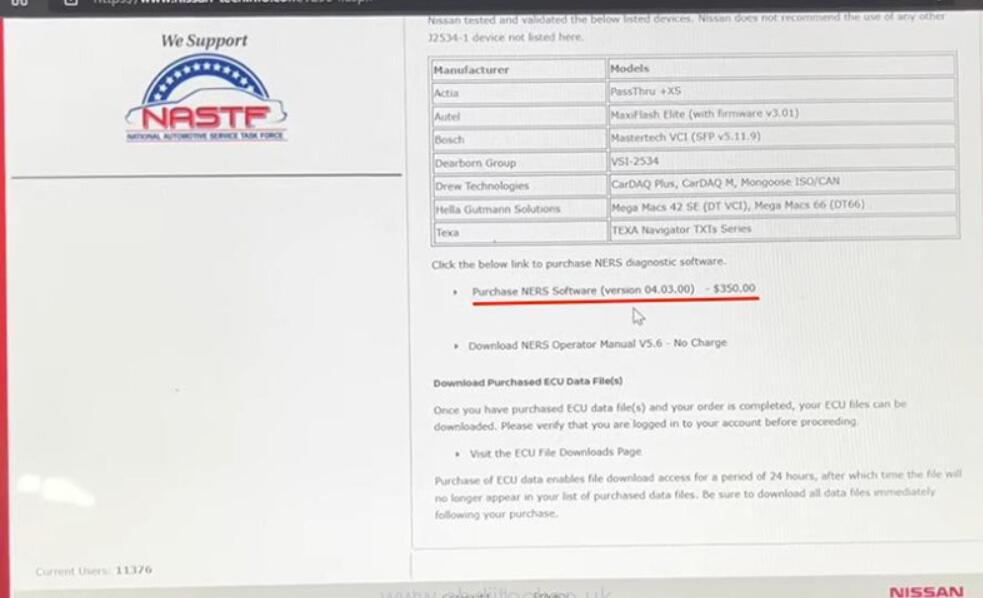 Back to homepage, there is an option called "My Available Downloads".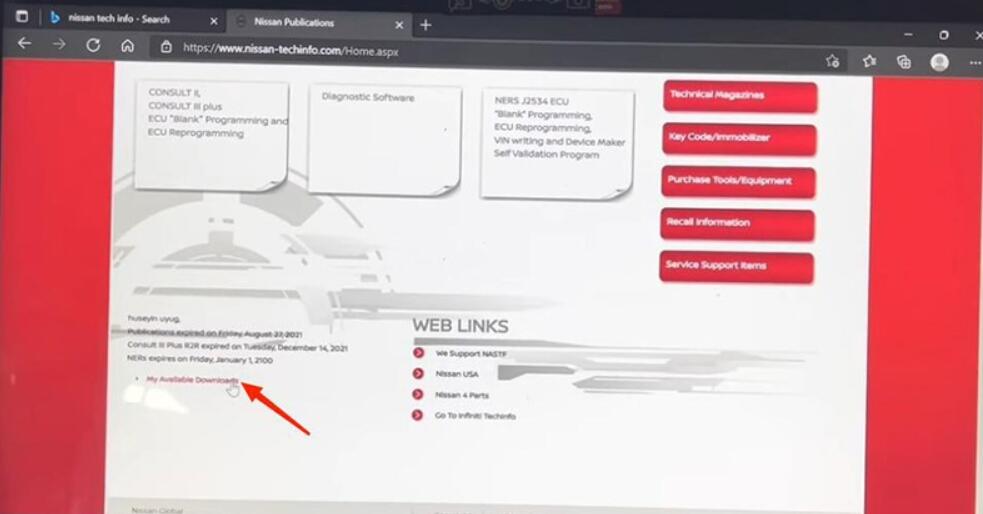 We go in it, download this "NERS Software".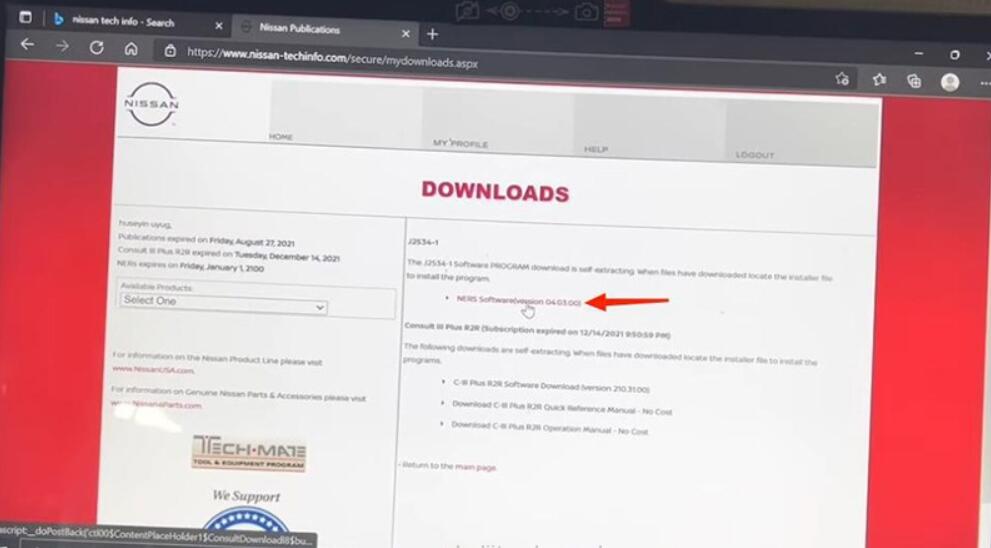 When it's done, go back to download the ECU file we need.
Part 2. How to find the ECU file for our vehicle?
Find out the calibration loaded in the vehicle by a scanner. (Here we use the Autel IM608 scanner)
Enter Diagnostics menu, select
Diagnosis>>Control unit>>Engine>>ECU information
On the top is our calibration number.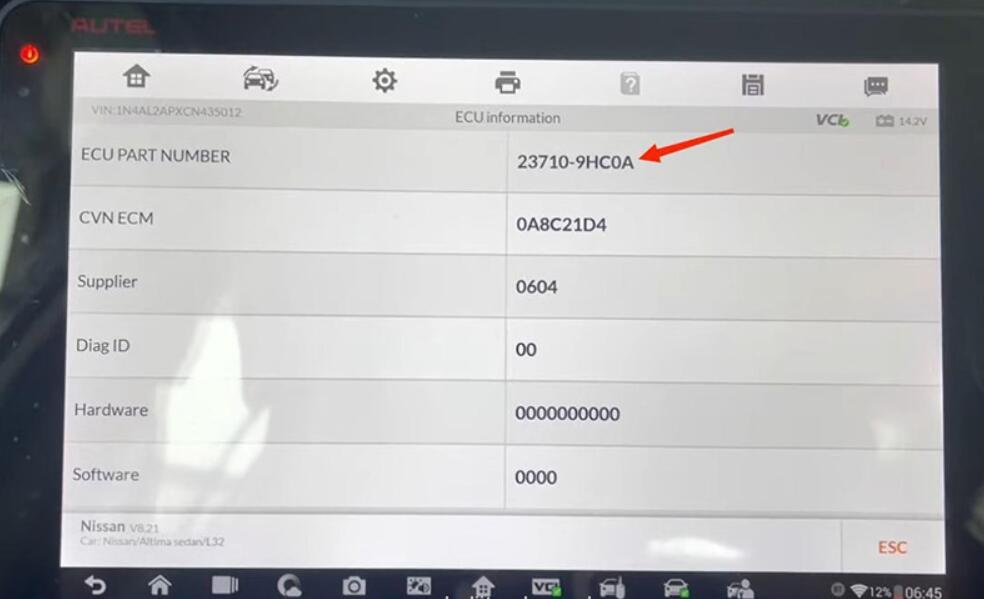 Part 3. Download the latest ECU file
Time to our laptop again,
Same, on homepage we select the NERS option.
Click on "Reprogramming". ("Blank programming" gives you the new file for a new blank module)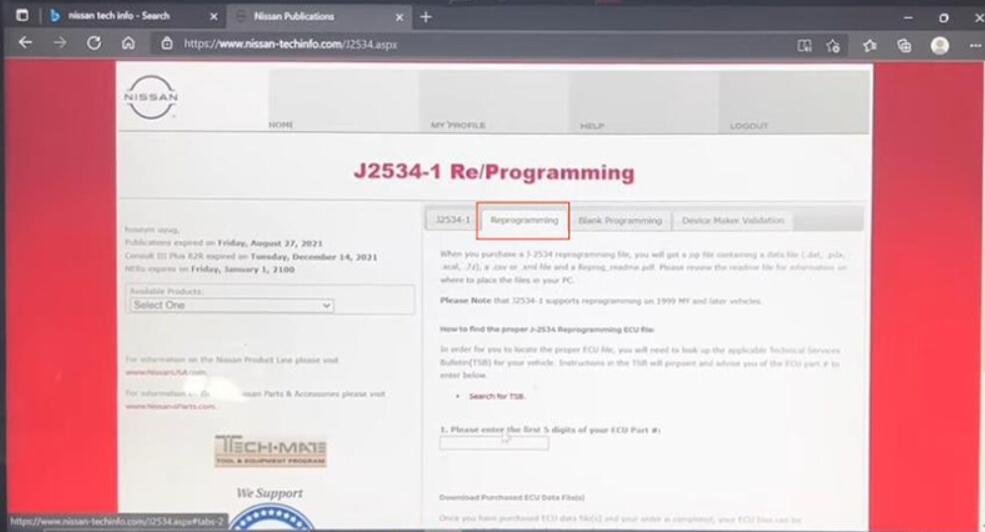 Input the first 5-digit number and the last 5 digits.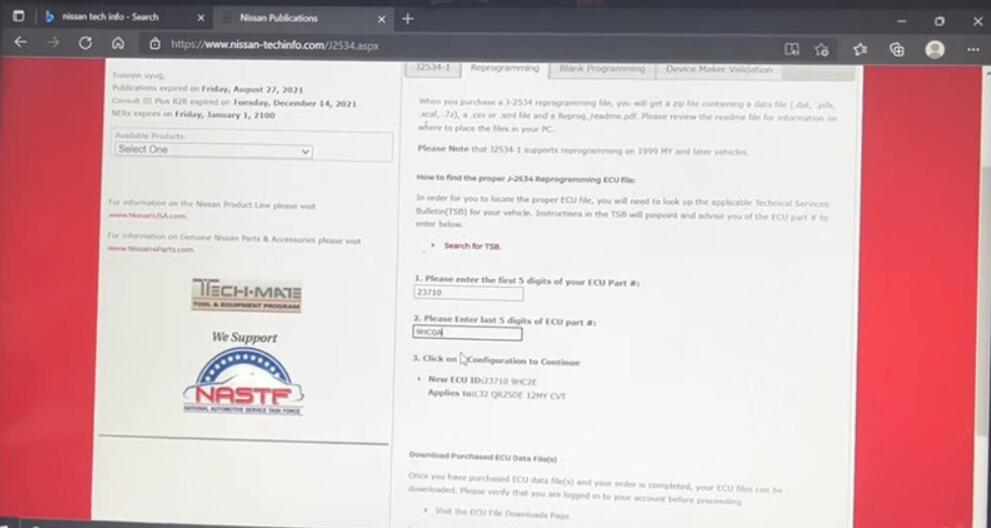 Select "Submit" and pay for this new file.
Then click on "Download" to get the file.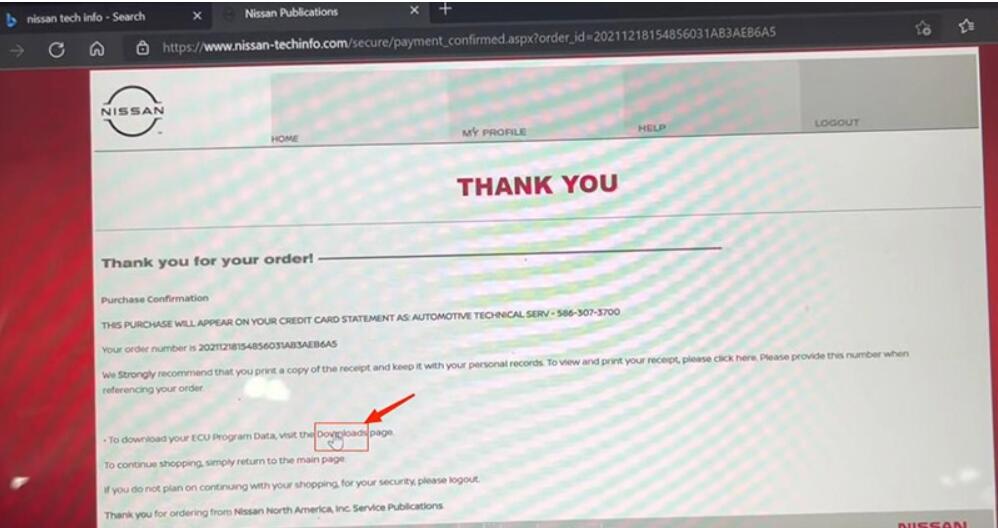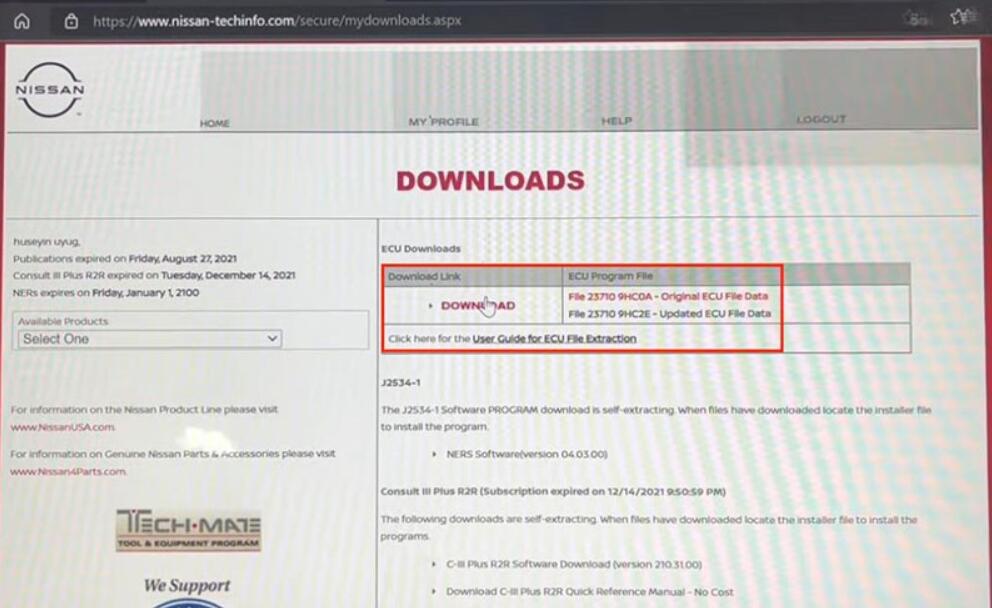 Part 4. Extraction
Create a new folder and extract all files about new ECU into it.
Then we need to move these files into NERS so it knows there is a new update.
Open C-driver, go to
Nissan J2534 ECU Programming Software>>Application data>>Reprogramming data
Then move all files we just extracted into this folder.
If you don't understand, there is a user guide for extraction when you download the new ECU file.
Part 5. Programming
Run the NERO app, and run as an administrator.
Select a Pass-thru device to connect to the vehicle. Here we use an AEZ Flasher 3. (you can also use Autel MaxiFlash J2534, Cardiag plus 3, etc.)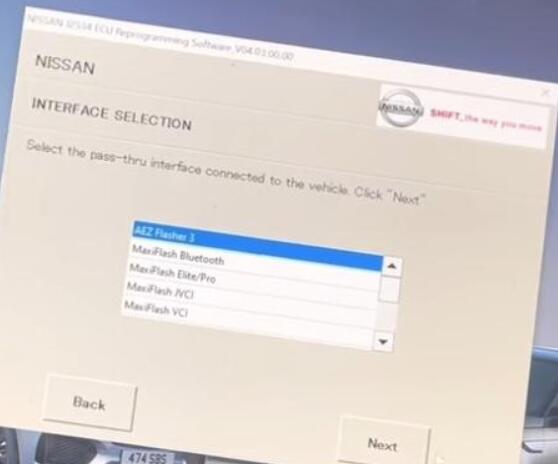 Select "Reprogramming" and "engine".
Scroll down to find the ECU part number. (Don't forget to plug out your scanner's cables and plug into the Pass-thru device's cables)
If we don't extract and move new ECU files, no info displayed here.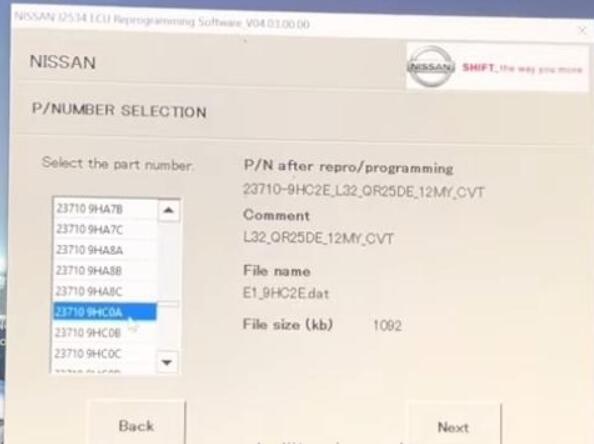 Select your user group.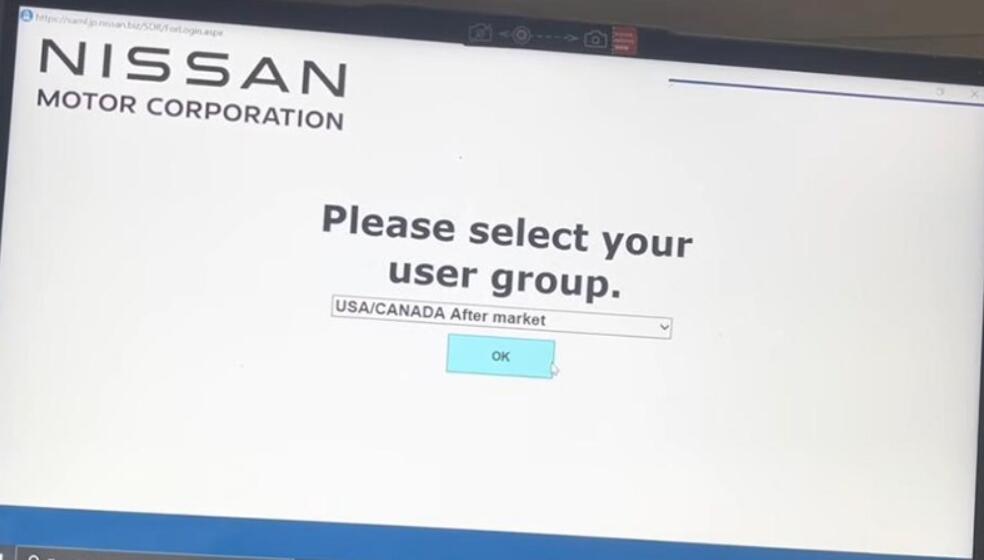 Go to your e-mail address and confirm to register your device.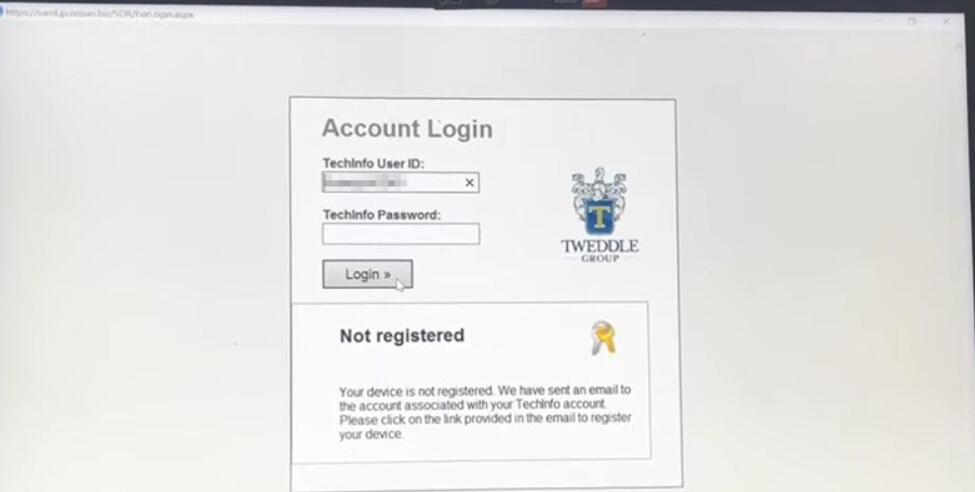 Start programming.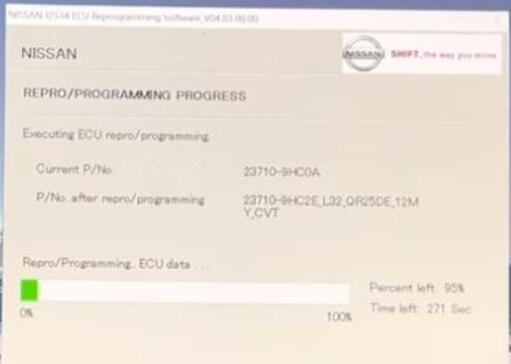 During programming, we'd better connect the car battery to a maintainer since the fan inside its bonnet will run in full speed, or the programming will fail.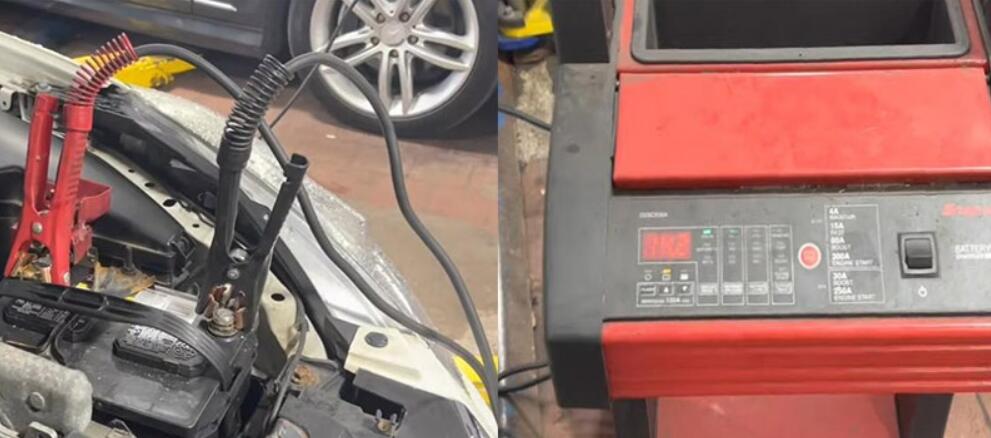 Programming done. Wait until all confirms go over.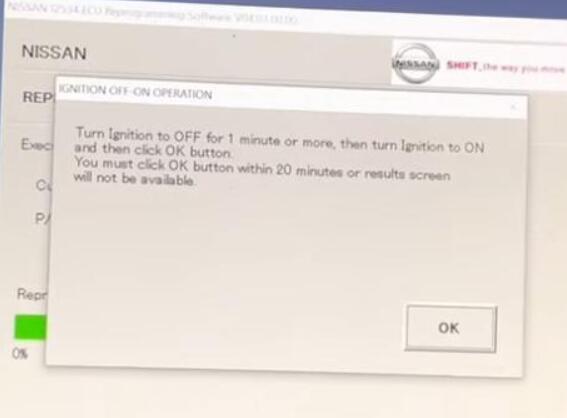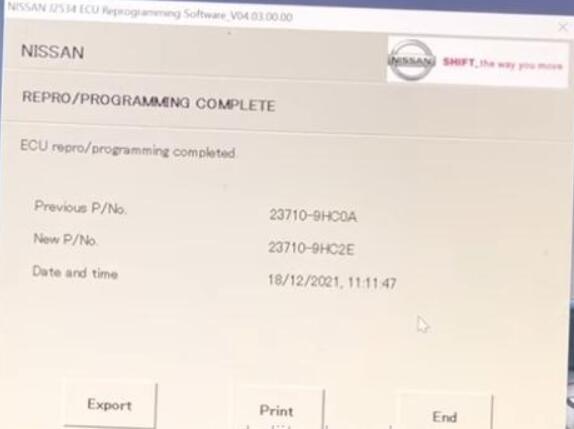 Then the ECU part number is updated.
Check and clear codes, and it's finished.