PCM Tuner User Feedback: Cannot access USB dongle. Please check if it is connected and restart the application. The application version is 1.2.5.
Please note that PCMflash cannot be updated. PCMflash version is now V1.2.0, do not upgrade to V1.25. You can update the PCMtuner software online only when prompted to do so. For more information on PCMTuner update, see PCMTuner update tips.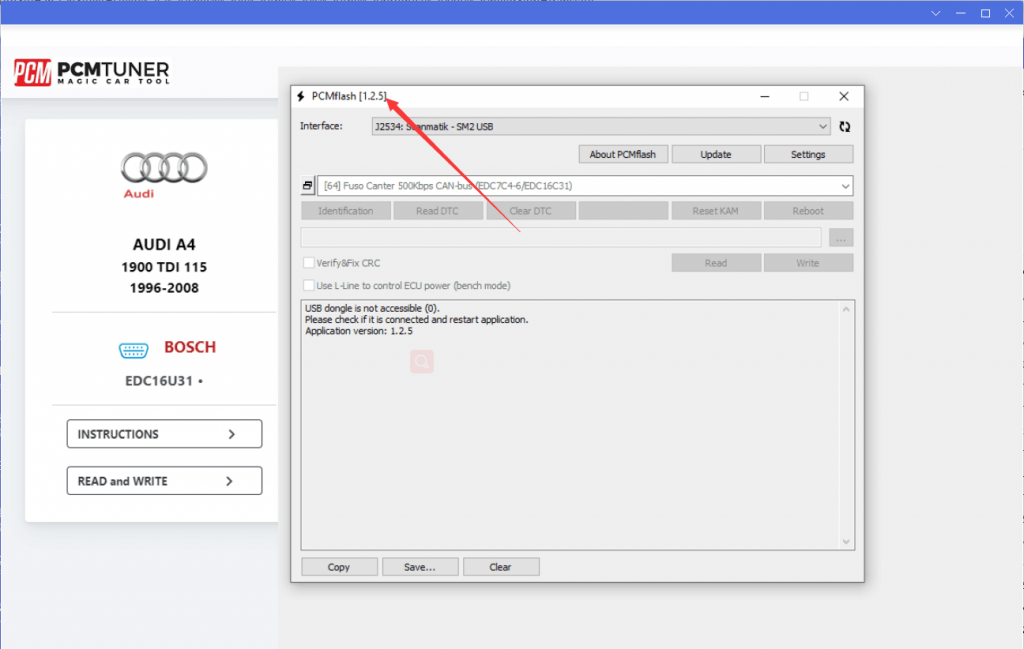 And How to solve the PCMFlash update to V1.2.5 and USB dongle is not accessible?
Please download this PCMFlash APP and Install it.
PCMFlash V1.2.0 Application download link:
https://mega.nz/file/YMczyDbb#efRK6ndf62bnMW7Zn-ih2R4Y6NkKZzHKRyjCECSceL8