It has been tested and confirmed by OBD2.LTD engineer that PCMtuner 1.21 ECU programmer can read AUDI A3 1800 TFSI 160 2006-2016 Bosch MED17.5 TC1766 on Bench successfully.
What you should do before operation:
You need to install PCMtuner V1.21 software package on your computer (Win7 or Win10). The Scamatik Setup Wizard, Guardant Drivers, pcmtuner software and pcmflash software are included in the PCMtuner software package.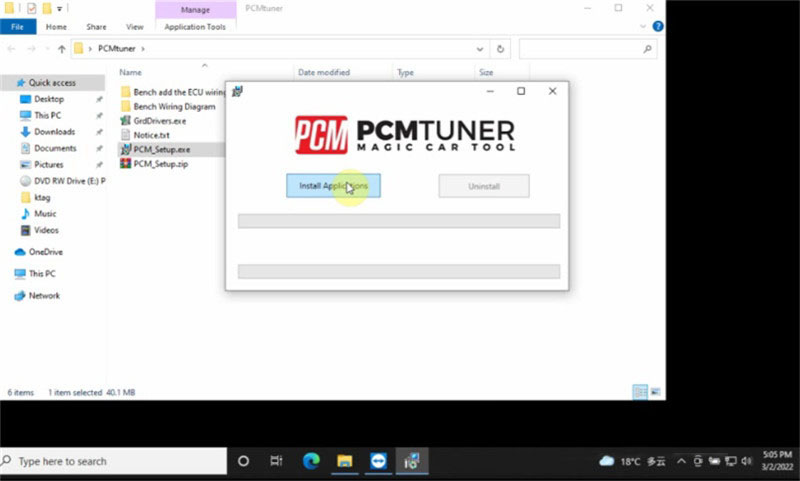 Don't install other software on t on PCMtuner, otherwise the device will be locked, and this damage is not covered by the warranty.
After installation, you need to register a PCMTUNER software account
Complete user registration with the full name, company name, email, phone and country, and submit it. Remember to offer your email to our customer service to help you activate the account. (Reference: PCMTuner V1.21 Software Download + Driver Installation Guide)
When the Tuner account is activated, it's ready to use the pcmtuner software.
Open PCM Tuner software
Click ECU OPERATIONS>> VEHICLE TYPE>> Volkswagen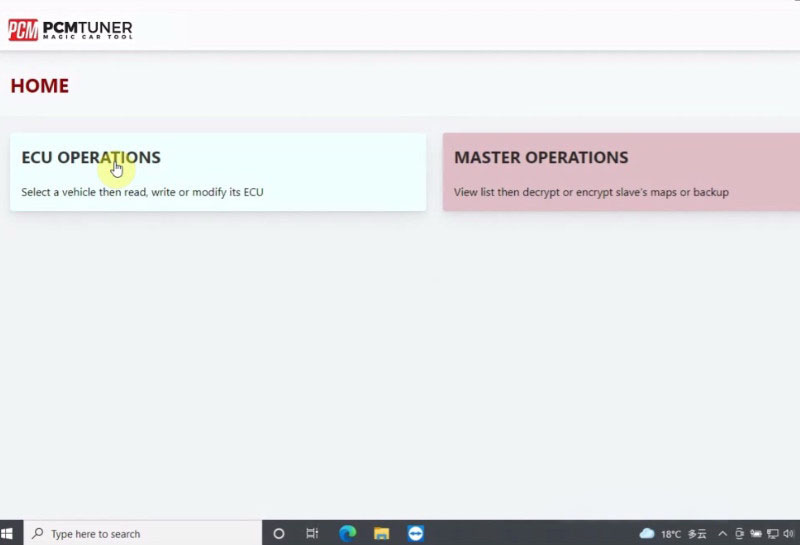 Input MED17.5 in the search box to search the ECU model quickly
Find out Audi-A3-1800 TFSI (160 hp), then click 'Show'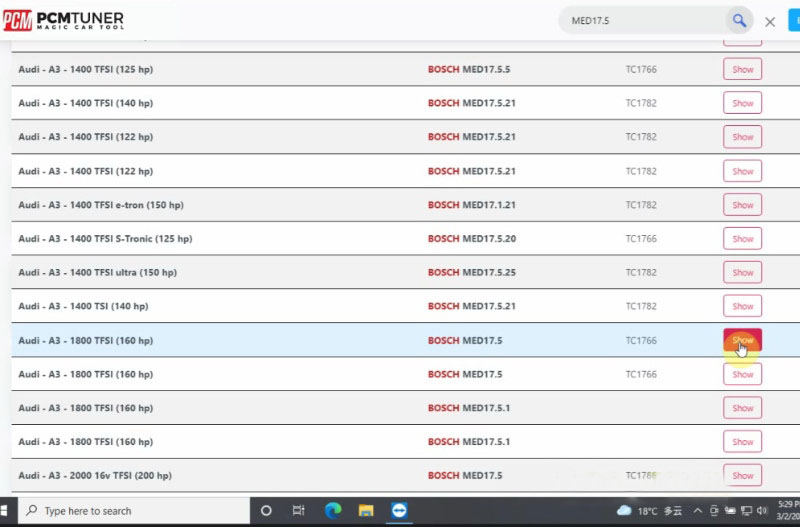 Click 'BENCH'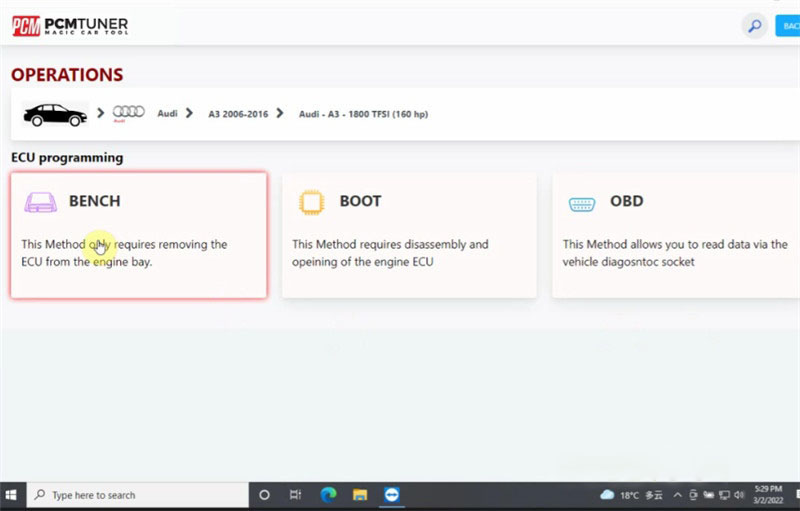 You can click instructions to see the method, operation difficulty, checksum, collaboration file size and backup.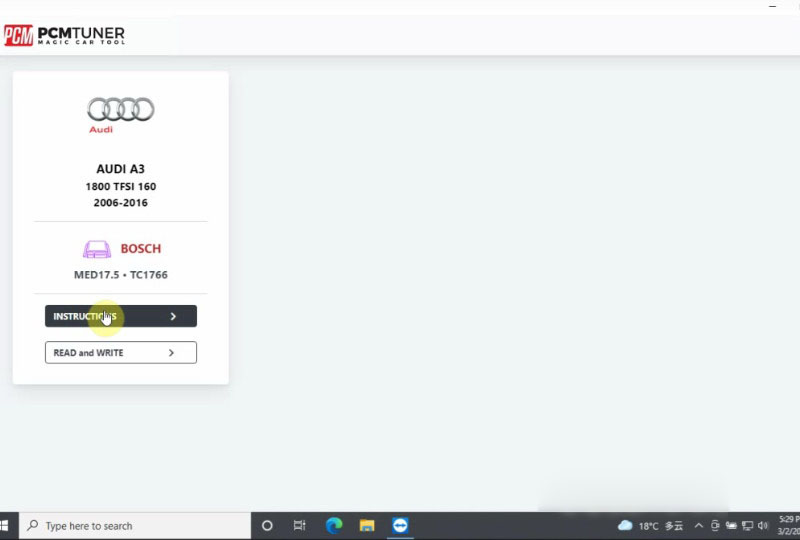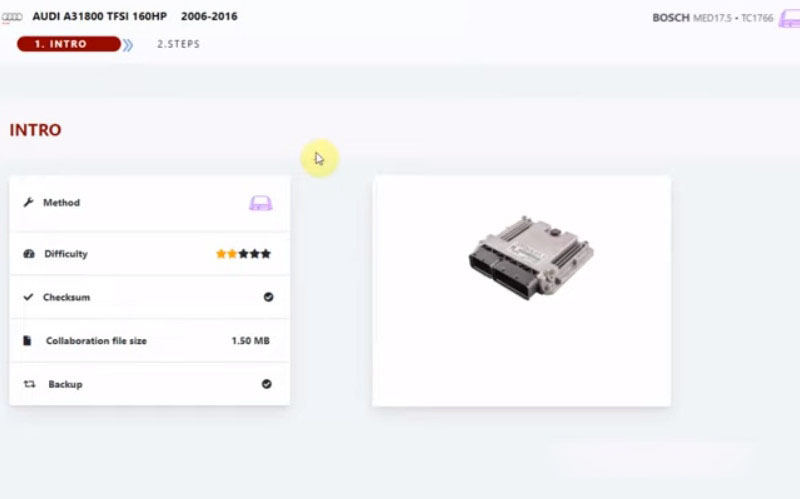 Pull down the page, and you can see the wiring diagram and operation steps.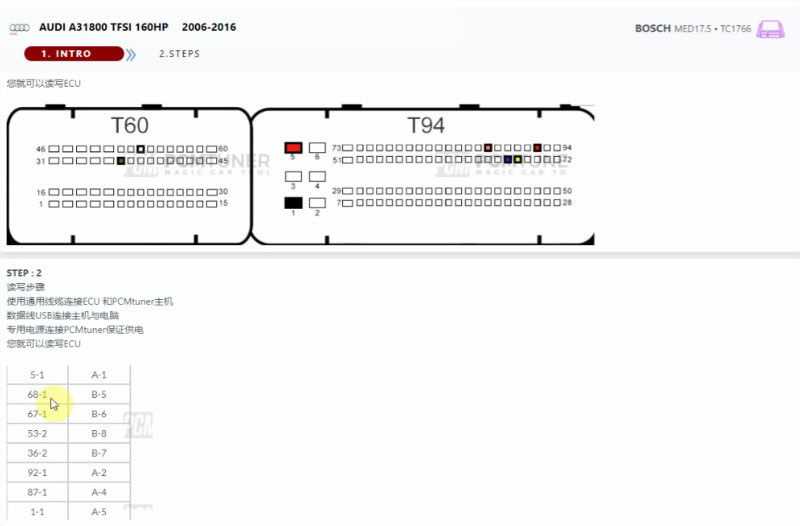 Then click 'READ and WRITE'
When it prompts 'An updated version was found on the server. Would you like to download build 1.2.5 releases on 2022-02-20?", just click 'No' to continue.
It will enter PCMflash software
Click 'Settings' to select the language you need. It only supports English and Russian so far.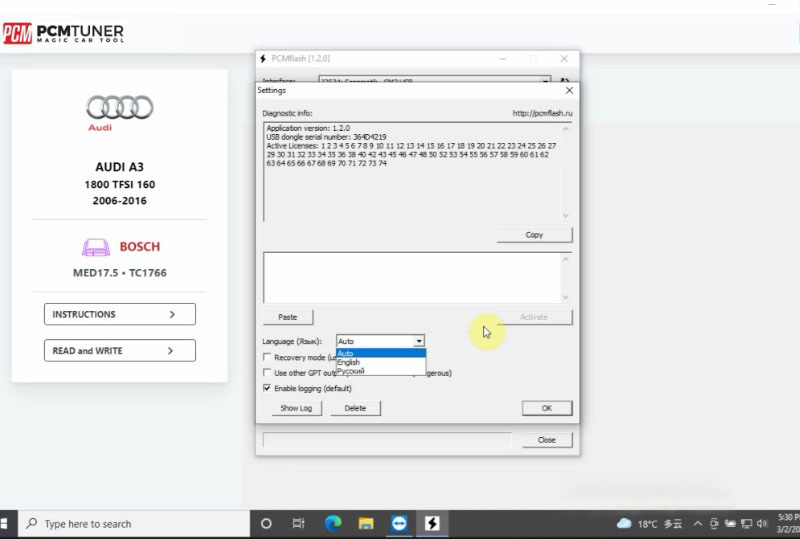 Select ECU: [71] Bosch: MEDC17 (TC1762/1766/1792/1796) EEPROM
Click 'Identification' to detect the ECU info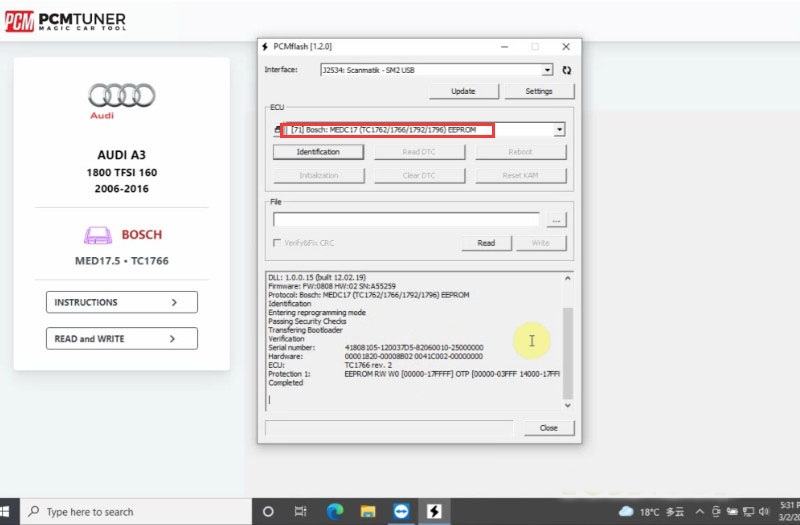 Then click 'Read' to read ECU data
During the operation, it will ask "Would you like to use automatic power control (L-line)?", just click 'Yes' to continue.
After reading the data successfully, save it.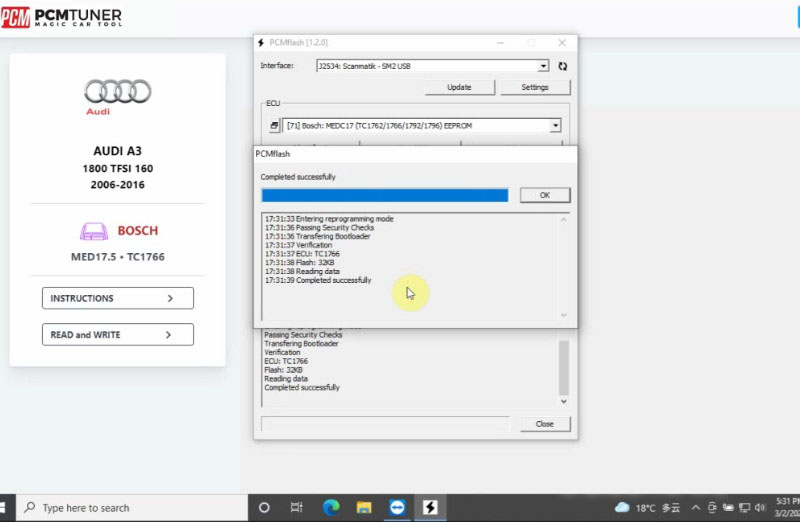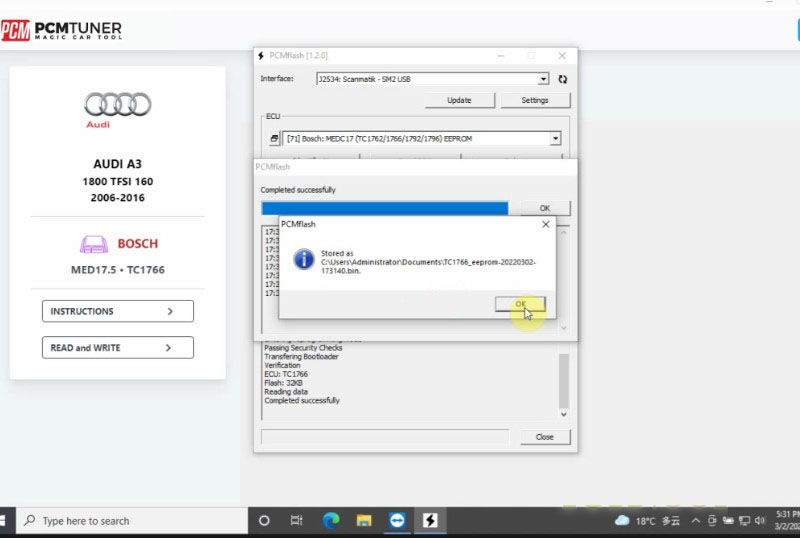 Done!