Porsche Piwis Tester 3 is a modern dealer auto scanner that is used in workshops for complete diagnostics and repair of the entire Porsche car range. Using a scanner in a car workshop allows you to identify a malfunction and its cause, program the electronic components of the car and perform several other tasks that will require repair or service.

What we can do using the tester
With the help of computer diagnostics of a car, you can get information about the state of all its electronic systems. The principle comprises reading error codes from all units and mechanisms inside the car and their further elimination. The analysis of the car condition takes a minimum of your time, but you will noticeably save on further repairs of more serious car malfunctions.
Using Piwis 3 Porsche in the workshop professionals will be able to quickly:
Maintenance, repair, control unit replacement, programming code
Login online anti-theft matching programming
Guided fault finding
Maintenance circuit diagram view
Engineer mode (development version) can support special functions such as installing, modify, Flash.
The porsche piwis 3 have updated software version to V42.000.011 + V38.250.000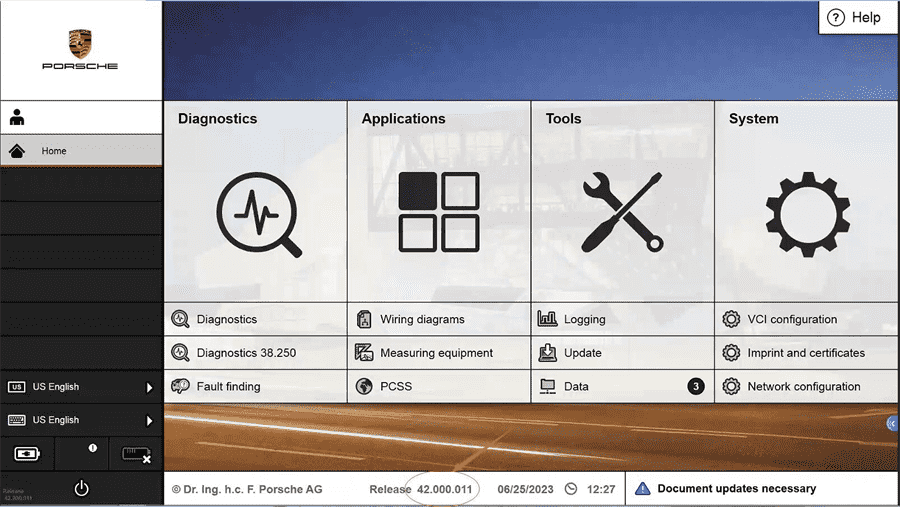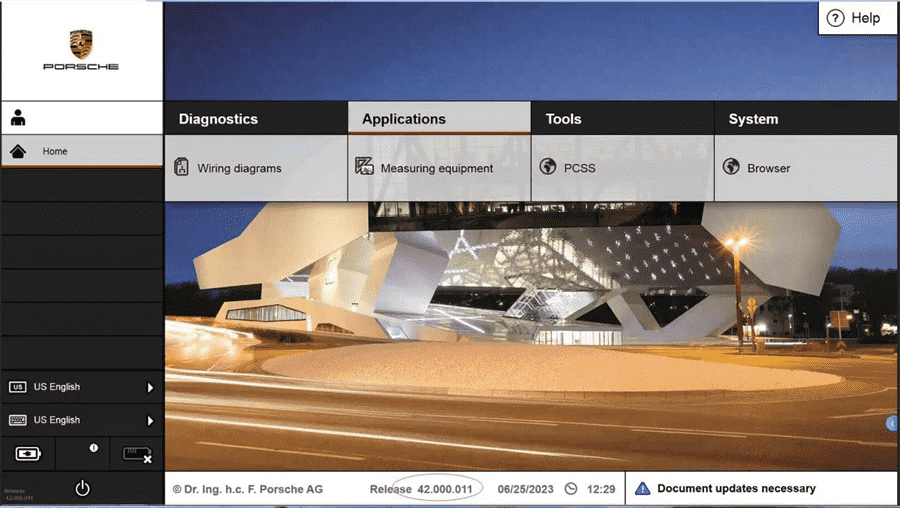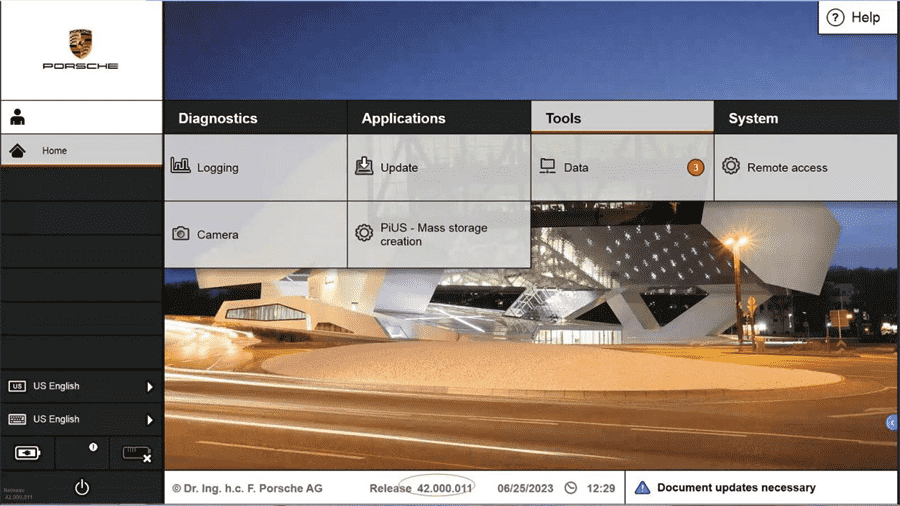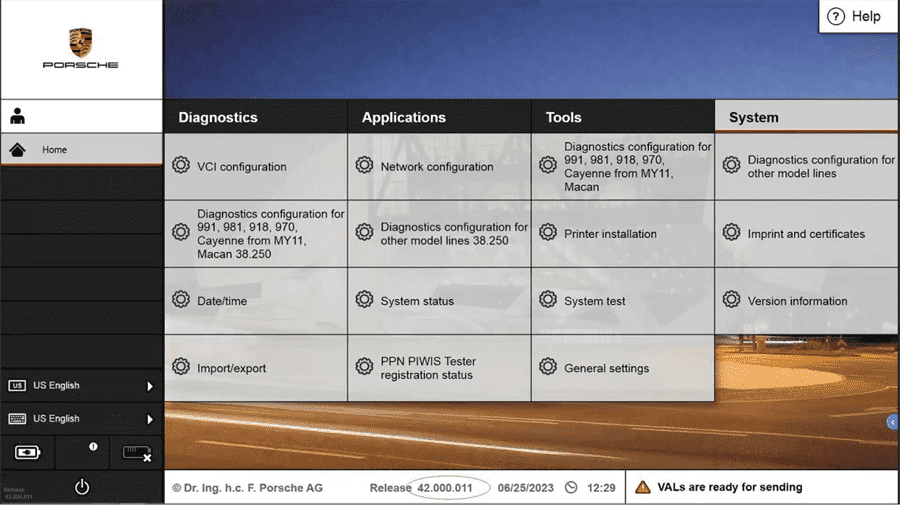 1. In order to test more old Porsche models, we installed piwis 2 software too. Customer can use piwis 2 software with our piwis 3 hardware to test more old Porsche models.
Dual System: V42.000.011 + V38.250.000
V42.000.011 (with Engineering software support online programming,But you should have online account )
V38.250.000 (with Engineering software support offline programming)
2. Functions: Diagnosis and Programming
3. Update: By SSD
4. Connection: Via USB or Wifi
5. Support Vehicles: Support all Porsche till 2023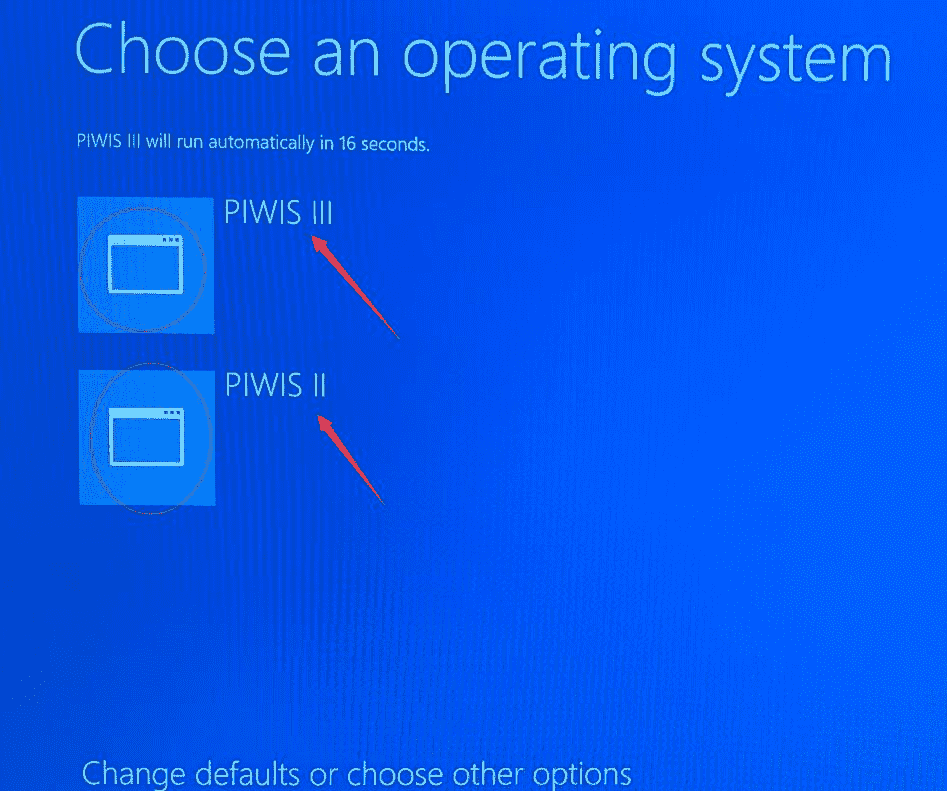 Porsche Tester II Software details :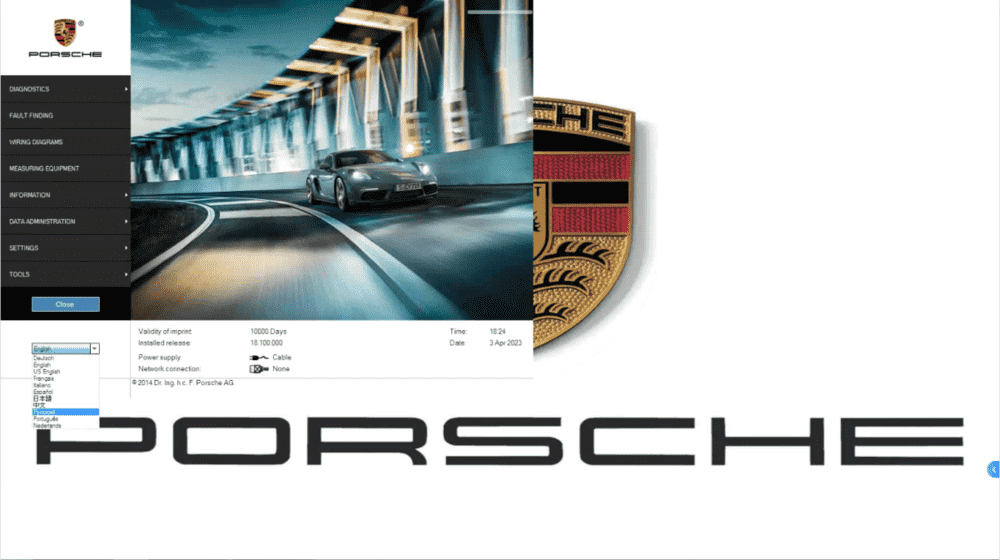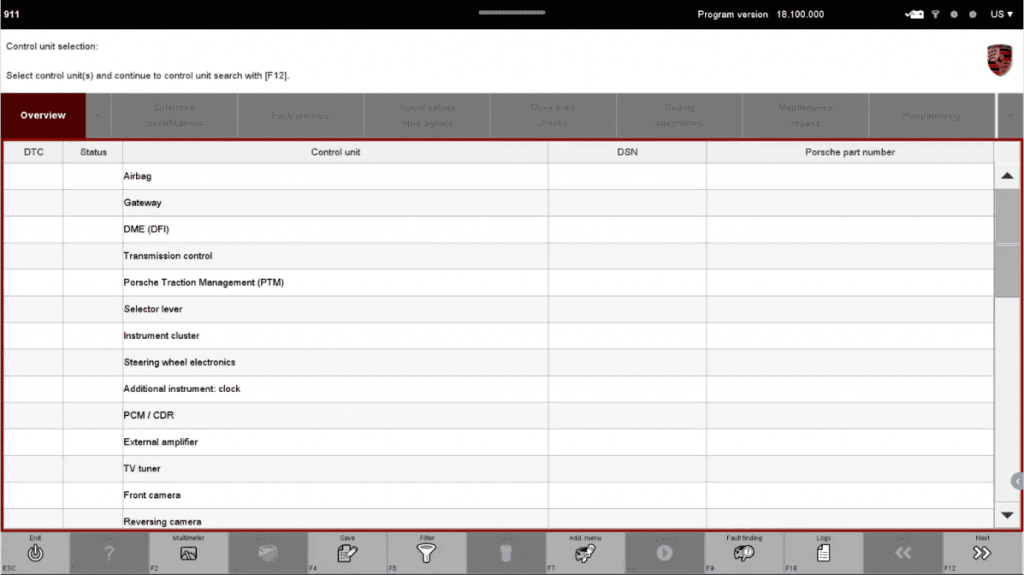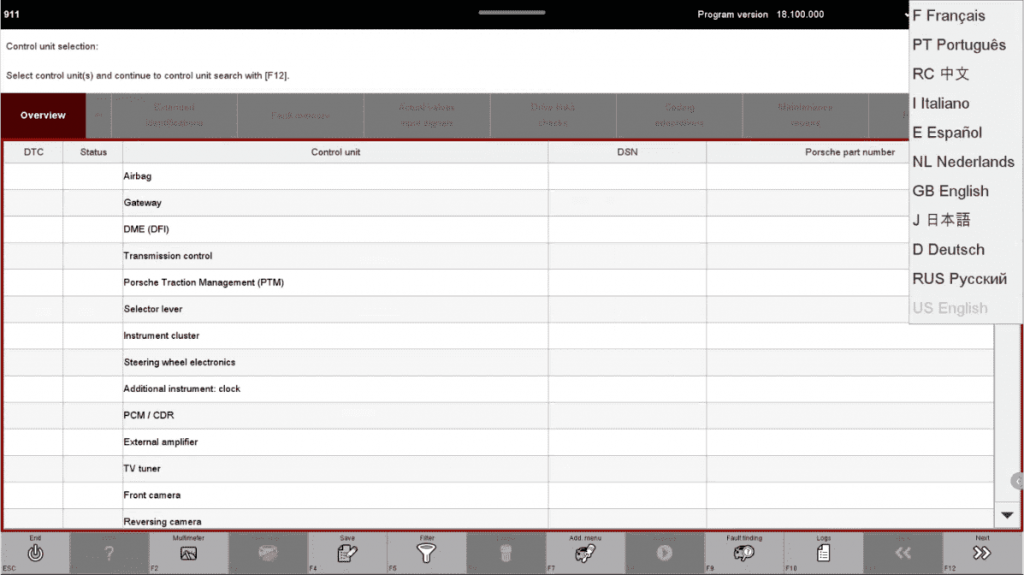 Support Multi-Languages: German, English, US English, French, Italian, Spanish, Japanese, Chinese, Russia, Portuguese, Nederlands