This article is about to show you how Launch X431 V works on BMW in terms of mileage. Methods and tools are not limited in X431 Scan Tools, and also applied to other scan tools.
Model: F-series M30 2012
Tool: Launch X431 V
Km on ECM
First we enter scan menu.
Select
System selection>>Drive>>ECM (Engine Control Module – DME/DDE)
Enter "Read Data Stream" "Diagnosis Request" as we need current parameters.
Scroll down and check "Kilometre Reading" and "Operating Hour Counter"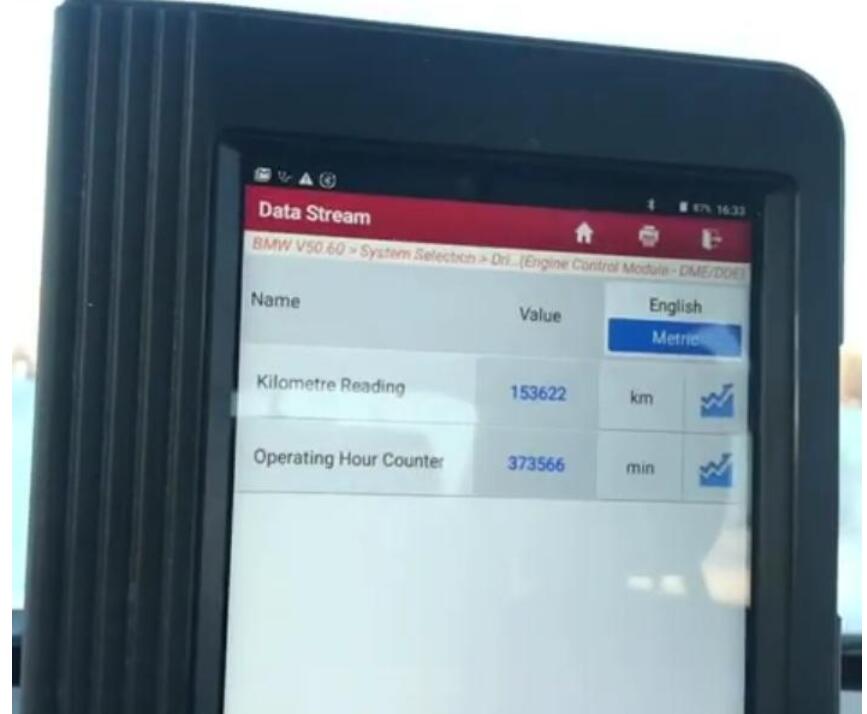 Then we have hours and kilometers, but not very informative.
Km on TCM
Now go back and enter "TCM (Transmission Control Module – EGS)" menu.
Also read data stream.
Enter "Operating Variables".
Check "Mileage/Km Reading", slightly different from the previous one.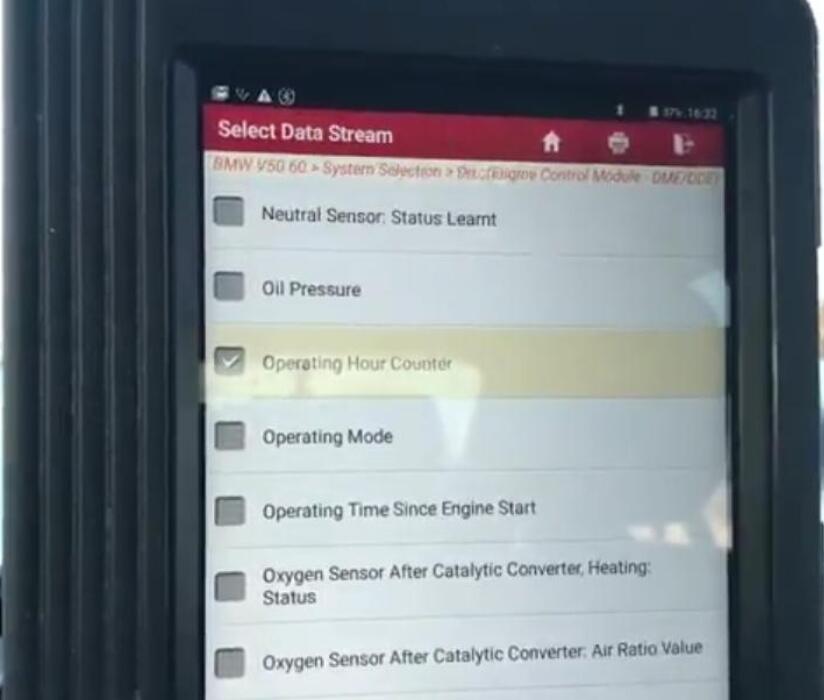 Km on ABS
Back to system selection menu, go to
Chassis>>ABS (Anti-Lock Braking System – DSC)>>Read Data Stream>>Run Flat Indicator
Here we have a great number of options about mileage.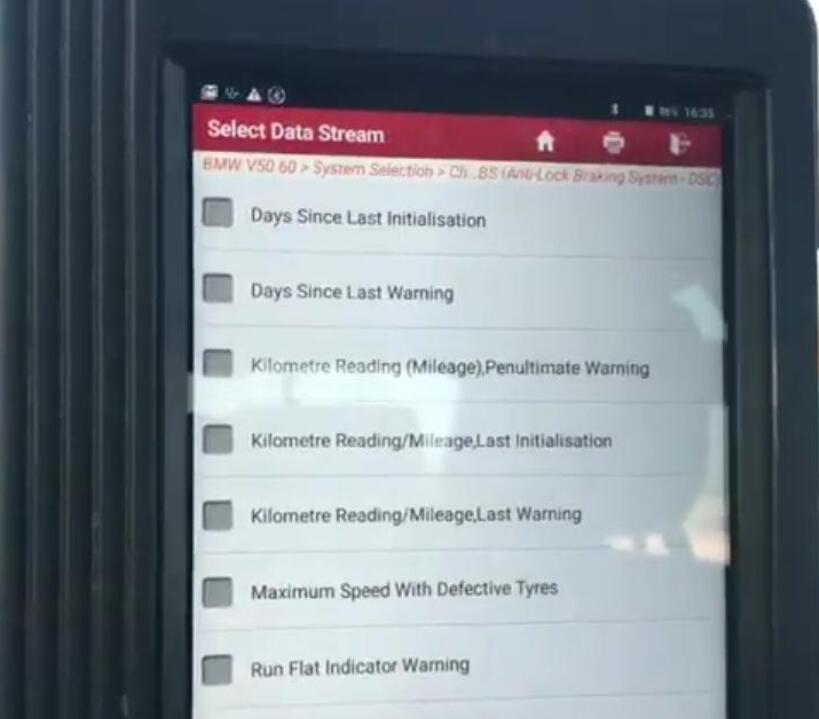 Select all options.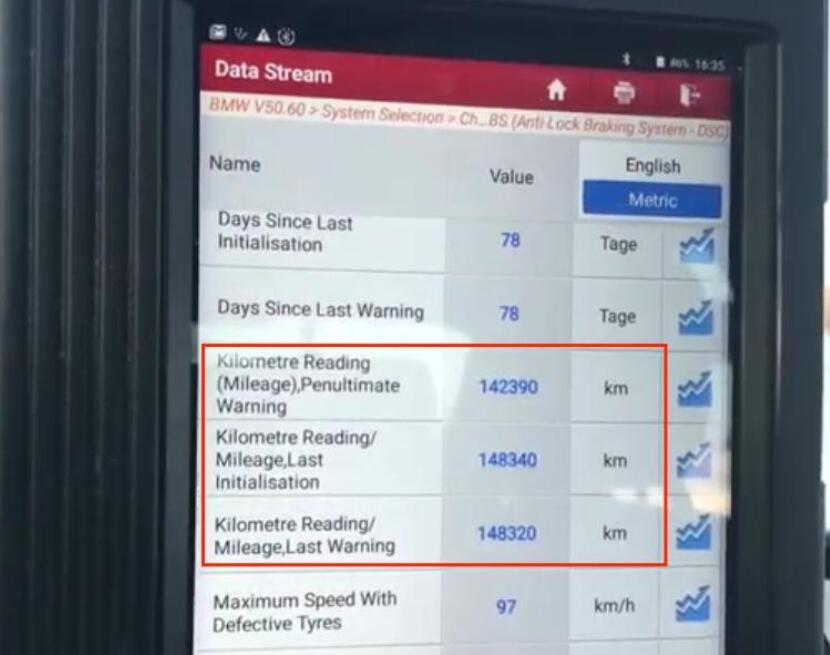 Then we need to go into three blocks: ABS, engine and battery.
Km on Battery
Back to scan menu.
Here is the general scan, what we need is to go into special function and find power supply.
Select
Special Function>>Body>>Register Battery Exchange
Press "F1" to start the procedure.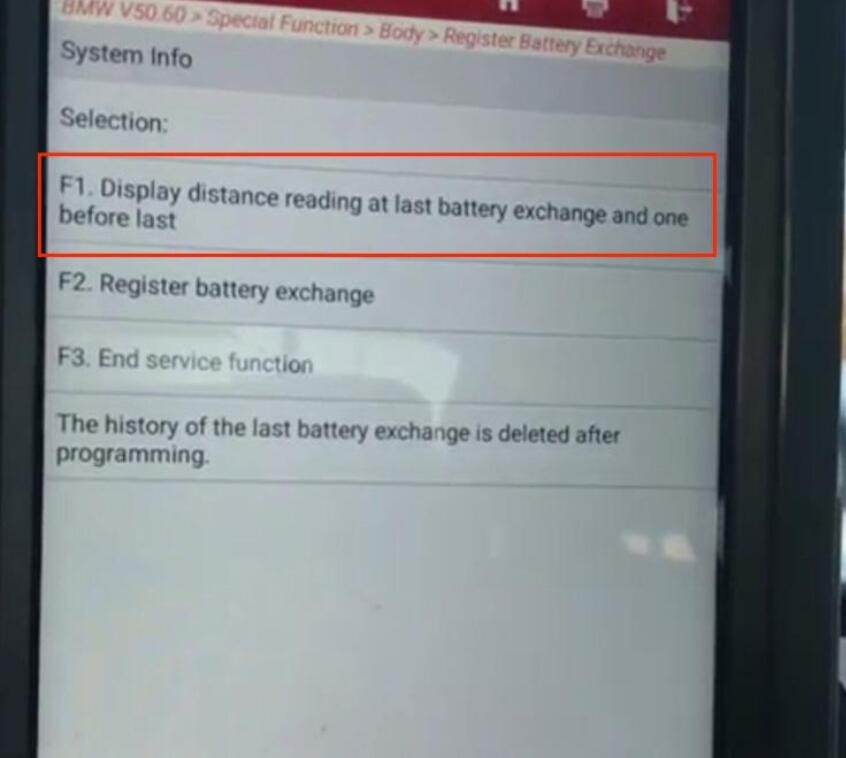 Before step "F2", here is the last and last two replacement of batteries.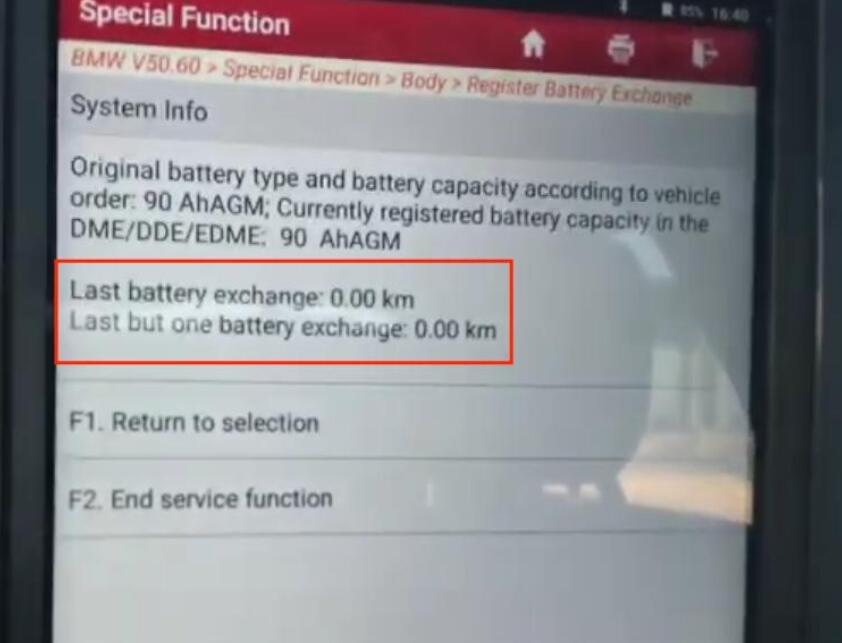 Km on CBS
Then we want to know where it has the kilometers without driving.
Back to special functions menu.
Select
Maintenance>>CBS Vehicle Data Correction
See F1-F3, how many times oil and brake changes are.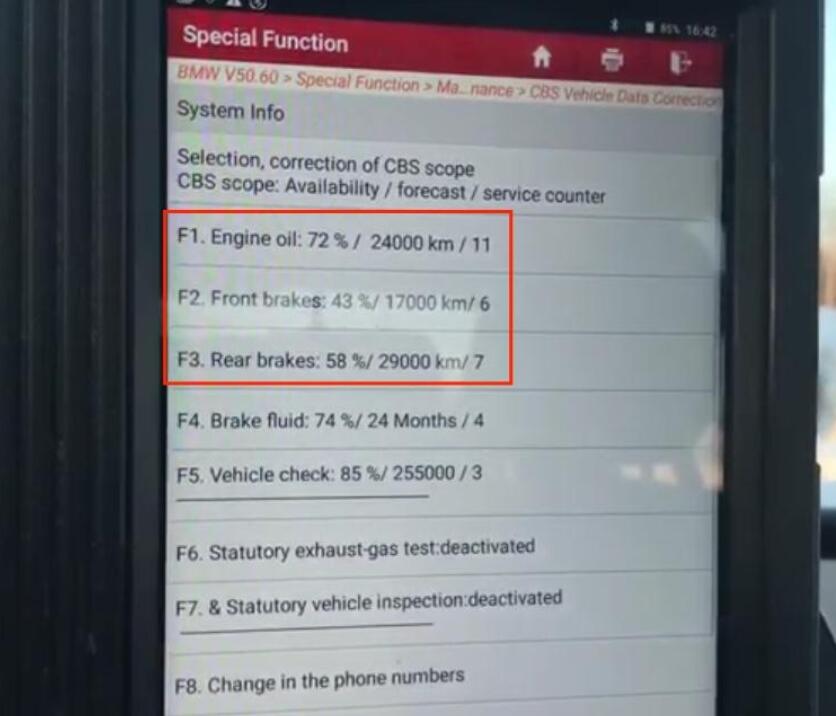 Km on DTCs
In addition, you should scan all fault codes if you're wondering about a check car.
Then care the ones that go into modules about mileage.
Enter them to check generally, and details including freeze frame…
Of course sometimes they didn't work, didn't show you the real things, but sometimes the hack-work about mileage can be detected.
Km on Freeze Frame
So now we go to read freeze frame.
It gives you another mileage.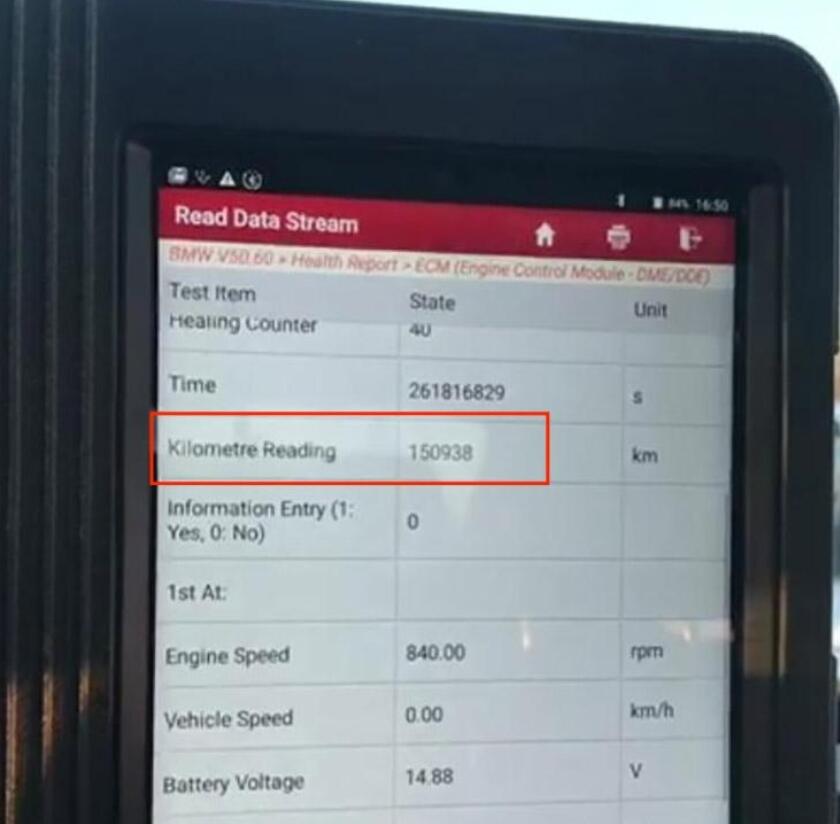 On Maintenance, no control messages for BMW.
Control messages depend on RAM, and you should check it if there is an option.
Alright, general scan for mileage is a time-consuming work but very useful. This is the first important thing you should look during diagnosis.
Hope this could help!