MB STAR C6 is a Mercedes-Benz diagnostic instrument designed by tested in full compliance with OBD2 protocols. It will not affect vehicle ECU and sensors, safes and reliable diagnostic. Please park vehicle safety before working with MB Star C6.
Product Introduction:
MB STAR C6 conforms to the SEA J2534 protocol. Professional for detecting vehicle faults via diagnostic software with laptop or computer.
Support Protocols:ISO 15765(CAN),ISO 14230,ISO 9141, J1850, ISO13400(DoIP)
Support Voltage:16V Max
Connecting computer:option 1. By USB connecting cable. Option 2. By WI-FI
Diagnostic Software:Xentry,DAS,Vediamo, DTS Monaco,ect
Support vehicle:all of 12V Mercedes Benz( but those non-standard Agreement models 124,140,170,202,210,463,107,126,201)Supports Latest Authorization 206,223 DOIP Vehicle.
ECU Supporting:Available Diagnostic/ program all ECU, including:
Engines (All Gasoline & Diesel Systems)
Transmissions and Electronic Selector Modules
Airmatic and Active Body Control Suspension Systems
Traction Systems: ESP / ASR / ETS / ABS / BAS / SBC braking systems
Supplementary Restraint Systems (SRS) / Airbag, All body modules OCP / UCP / LCP / SCM / SKF / KFB / RCM / DCM's
Drive Authorisation System
Sam (Signal Acquisition) Modules
Electronic Ignition System (EIS)
Pneumatic System Equipment and ATA functions
Air Conditioning / climate control Systems
Instrument Cluster
Tyre Pressure Control
Parktronic System
Keyless Go
D2b Command & Audio Gateway (D2B and MOST networks)
TV Tuner
Headlamp Range Adjustment
Seat Electronics
Rvc, RST & Vario Roof modules
Automatic Clutch System ACS
M-Class Body Modules (AAM / EAM / DAS / SEM / VG Transfer Case)
Assyst & ASSYST + systems
(205, 213, 167 DoIP programming of the multimedia system HU did not be supported at present)
Detection function:
1. Malfunction diagnosis (read fault codes, delete fault codes, view data flow, action test, fault guidance)
2. Programming & coding (supports offline programming of engineer version, variation coding, modification and installation, power upgrade, modification of the maximum speed limit, etc.)
3. Support simulation program, learn How to use (xentry, DTS,)
4. Maintenance data query, maintenance disassembly video (WIS, StarFinder, SDMedia)
5. Parts inquiry (EPC)
Computer configuration:
configuration CPU i5 Up, 4GB Running Memory at least.
It is recommended to use a solid-state hard disk above 256GB. The software in hard disk we provide already includes full software system. This software only available for our commodity C6 VCI. Please do not connect other devices for diagnosis. It doesnot allow to install other irrelevant software or drivers. If the software was damaged, please contact the supplier for remote assistance, or send the hard disk back for reinstallation.
MB STAR C6 Usages:
1.XENTRY DAS
Connect the C6 VCI via 16Pin cable to car OBD2 diagnostic seat, secondly use USB cable to the computer.
And you can also connect C6 to computer through WIFI without setting. It Obtains an IP address automatically. Its Wireless "UPSTAR".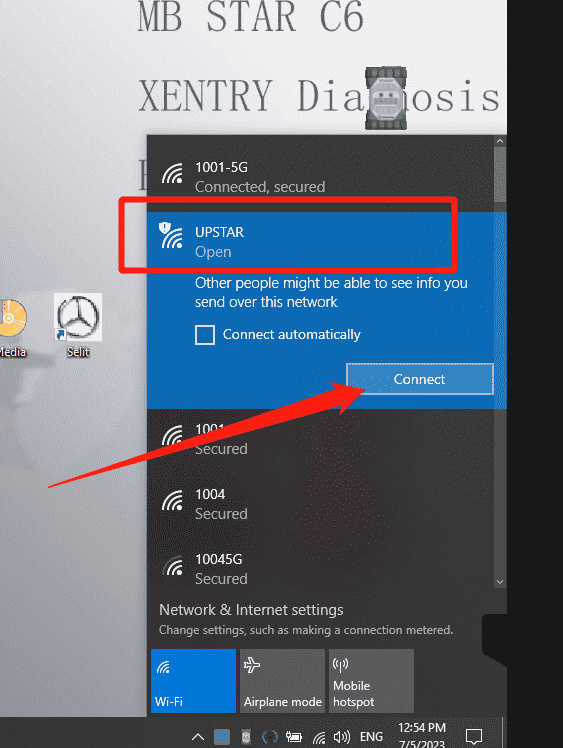 Open XENTRY Diagnosis car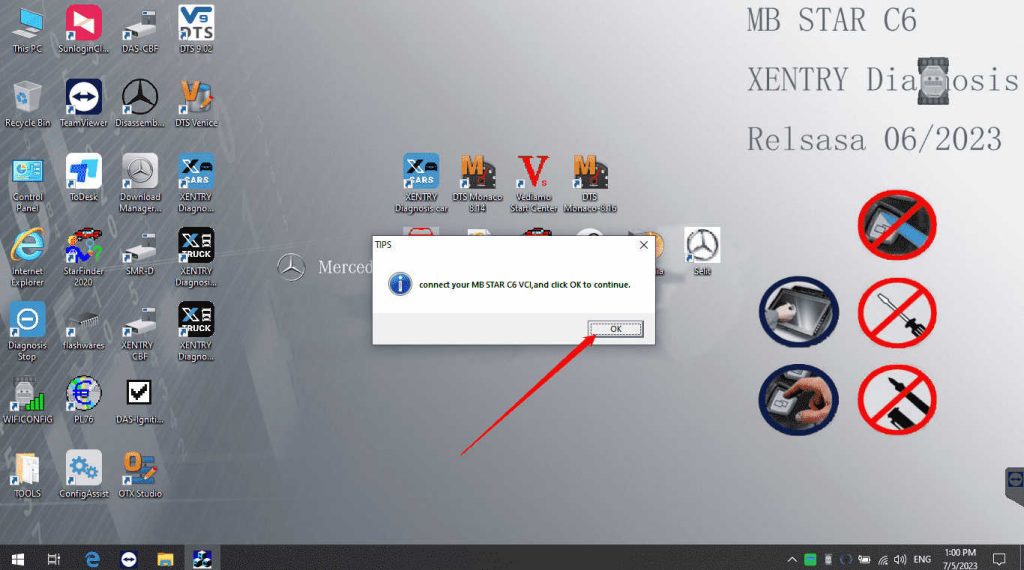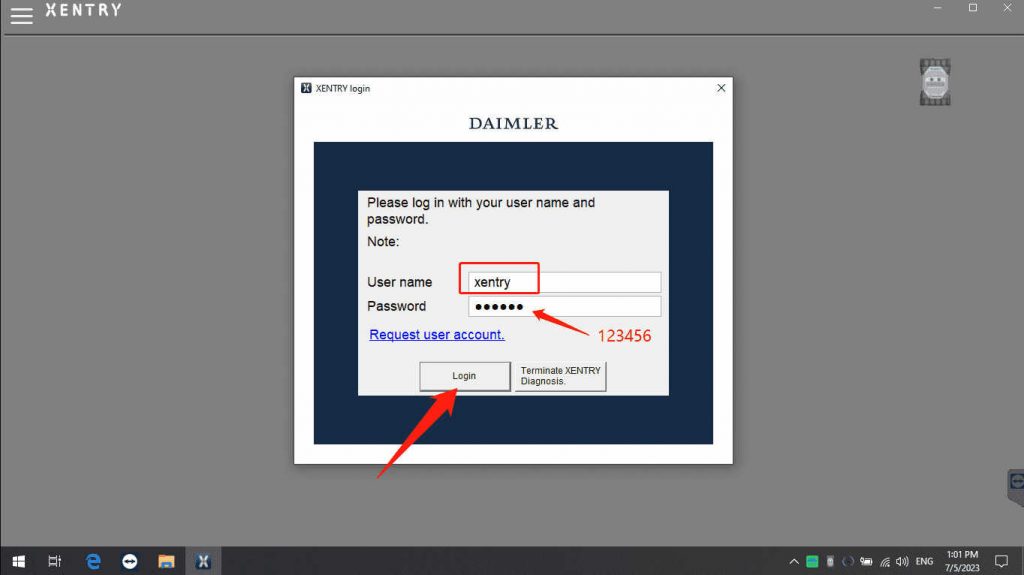 User name xentry,password: 123456
Choose the car model you were connecting with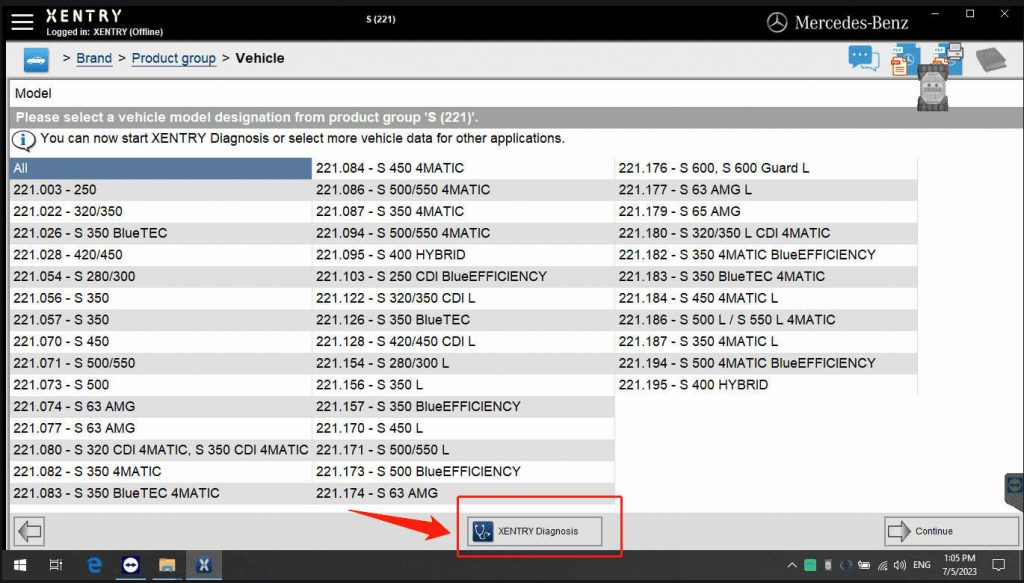 Press Xentry Diagnostics start to Diagnostic work, reference below tips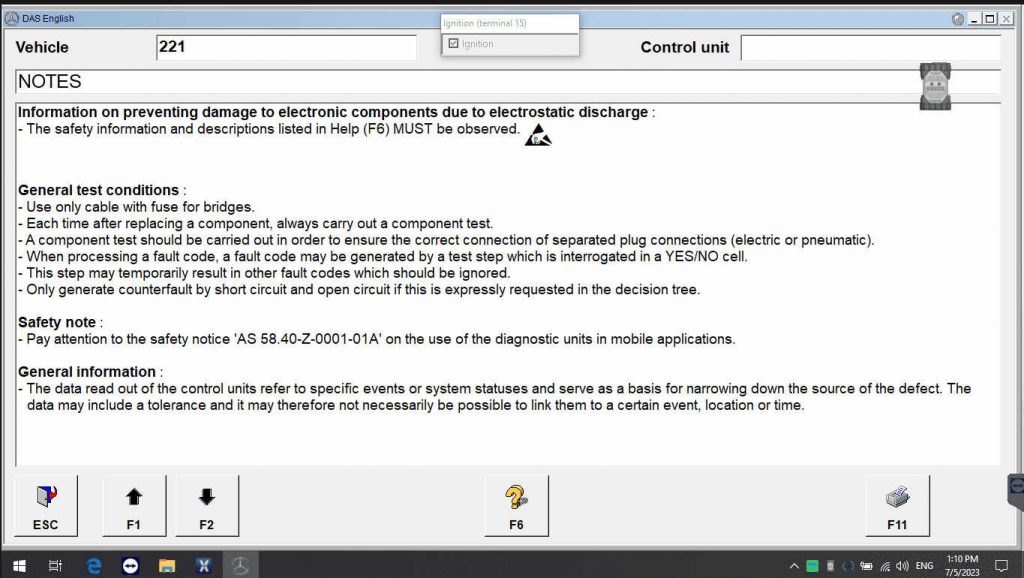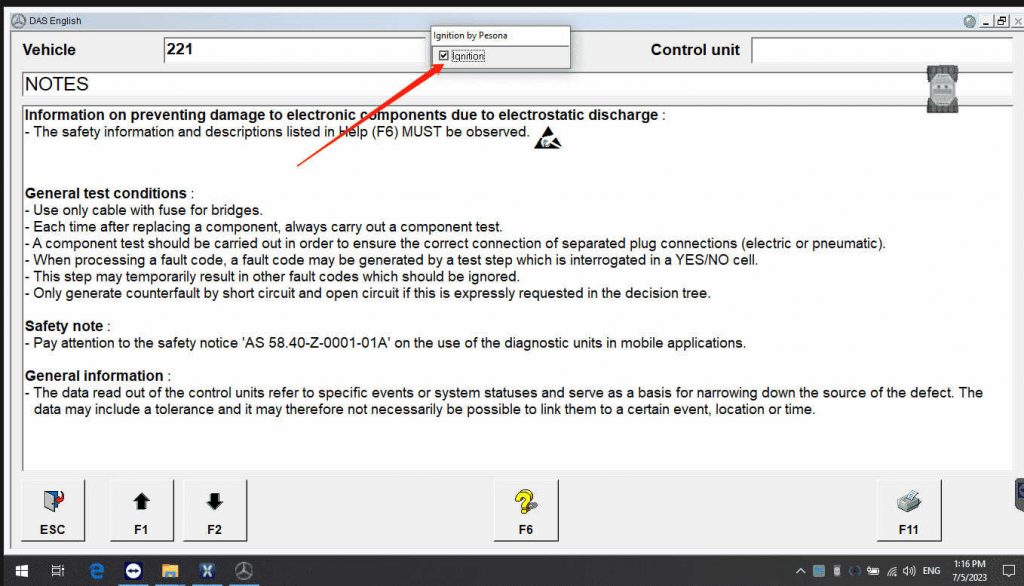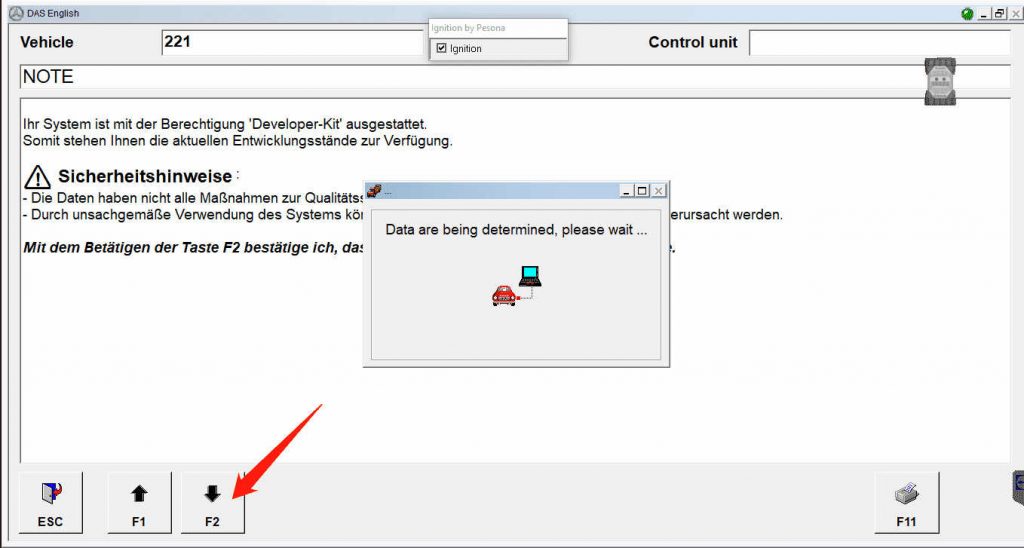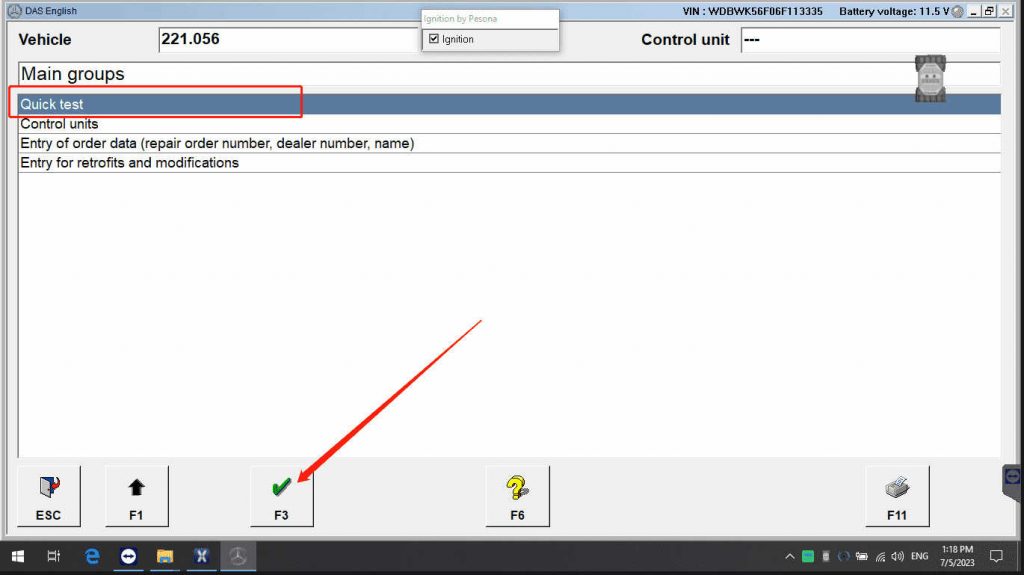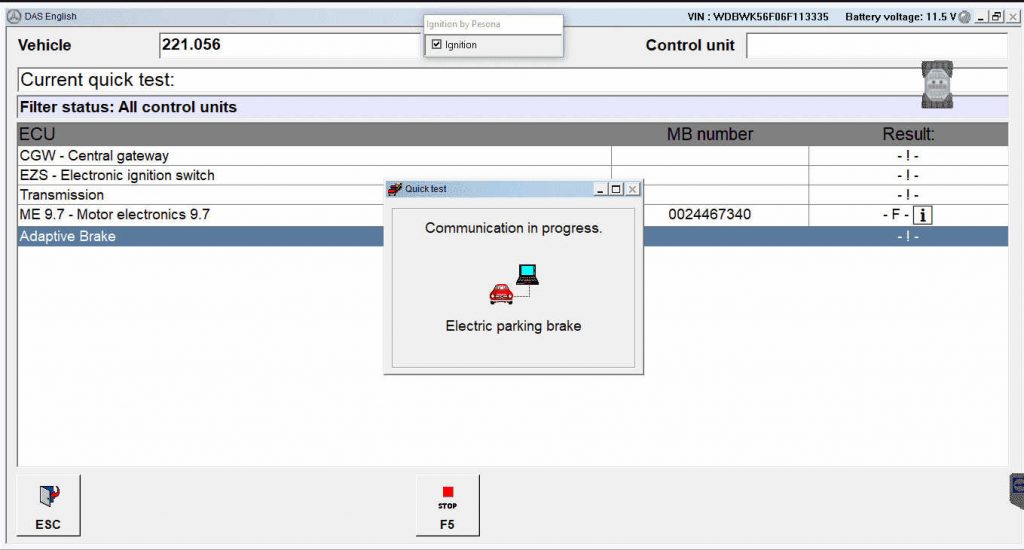 Vediamo (modify maximum Speed Limit)
Open Vediamo program, follow below tips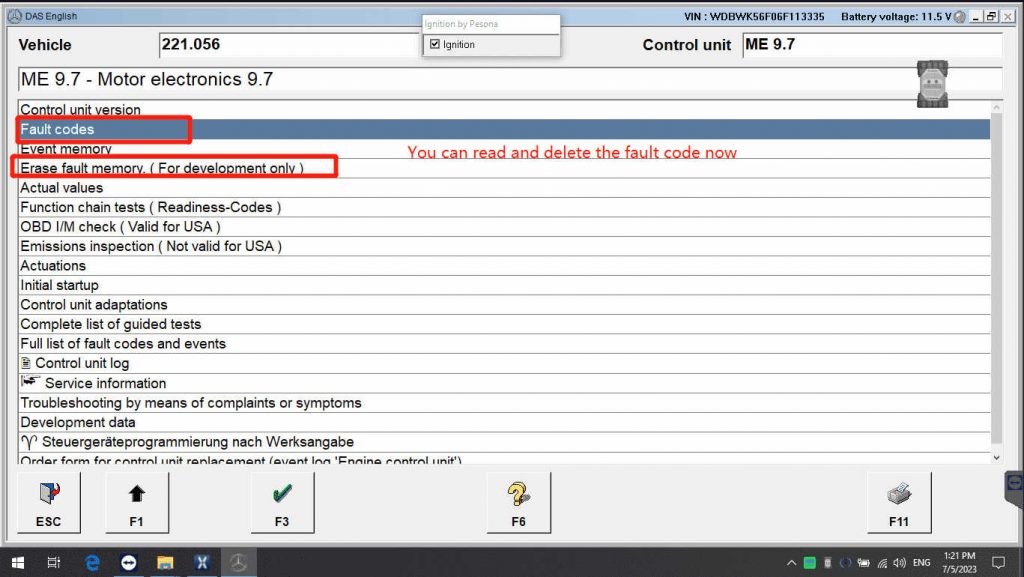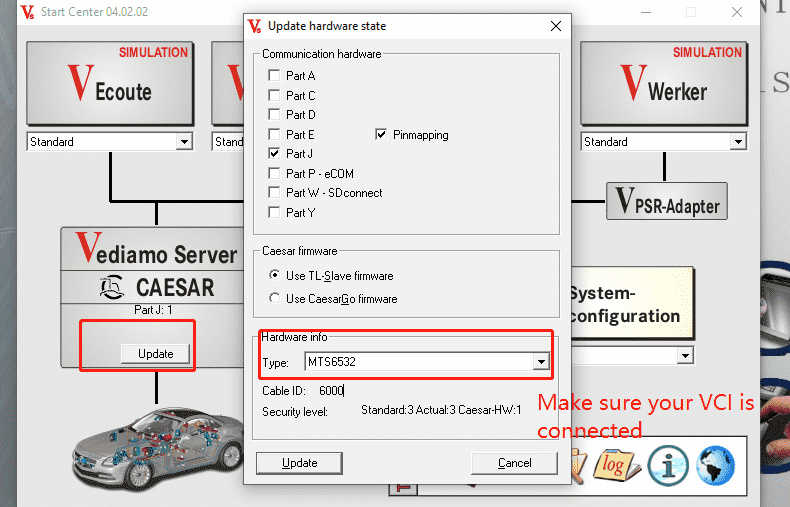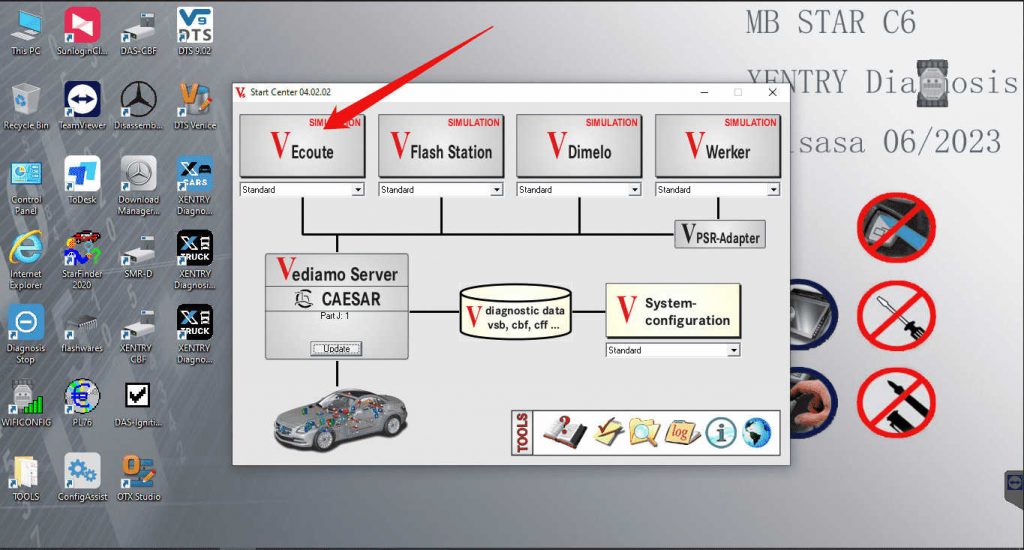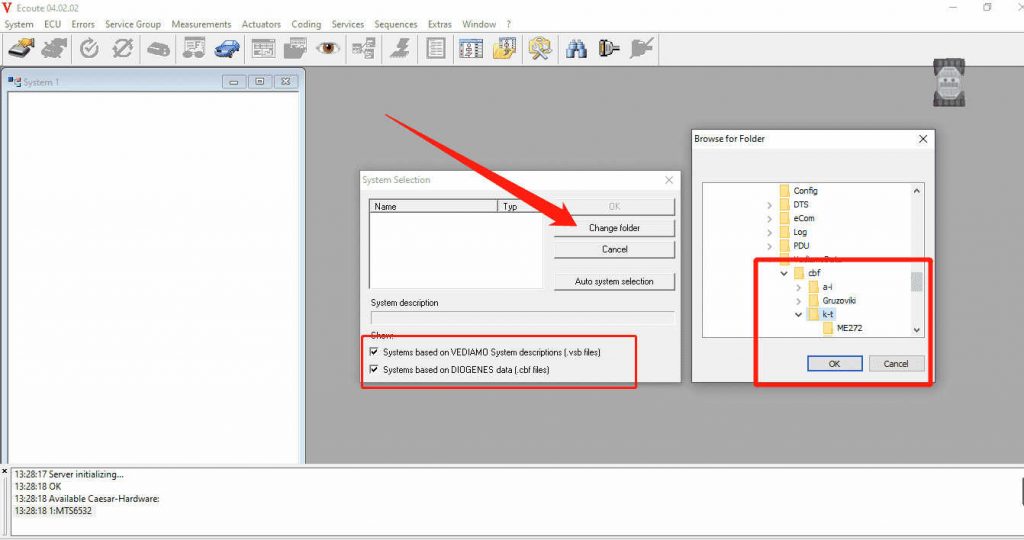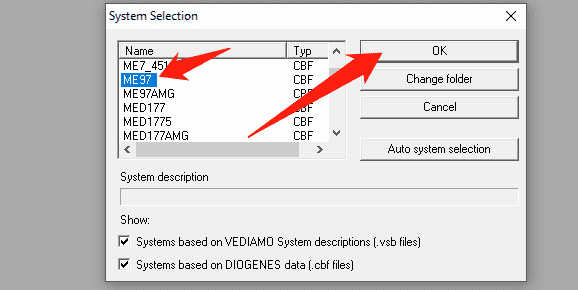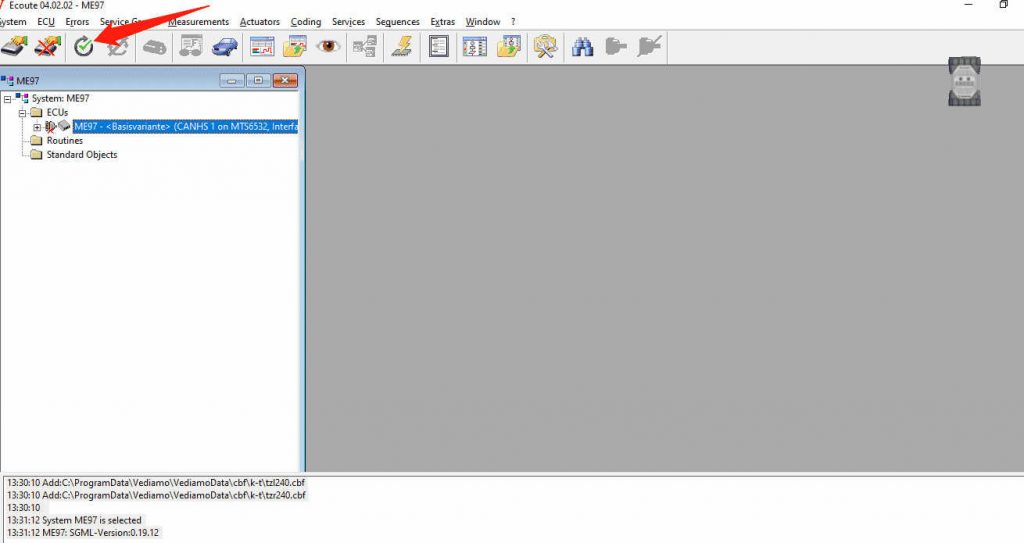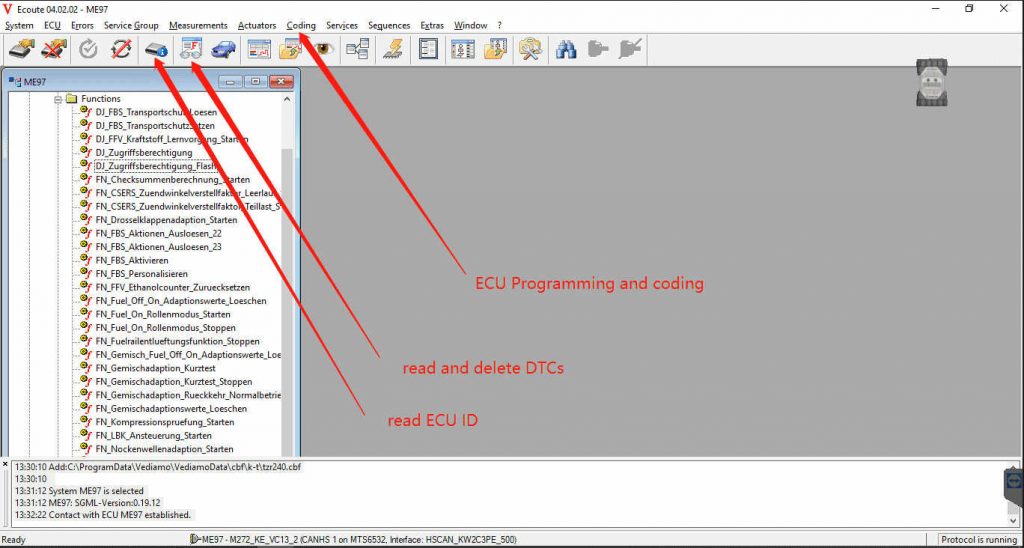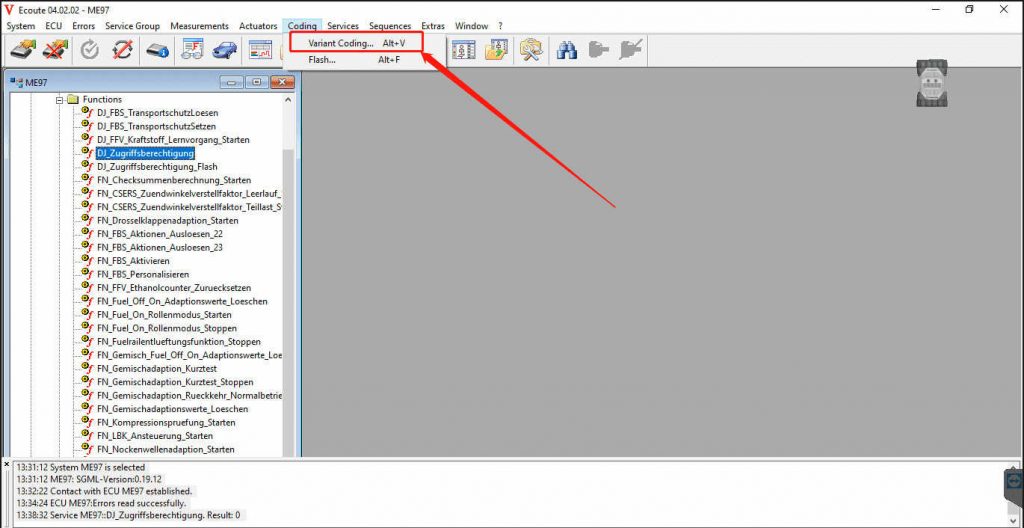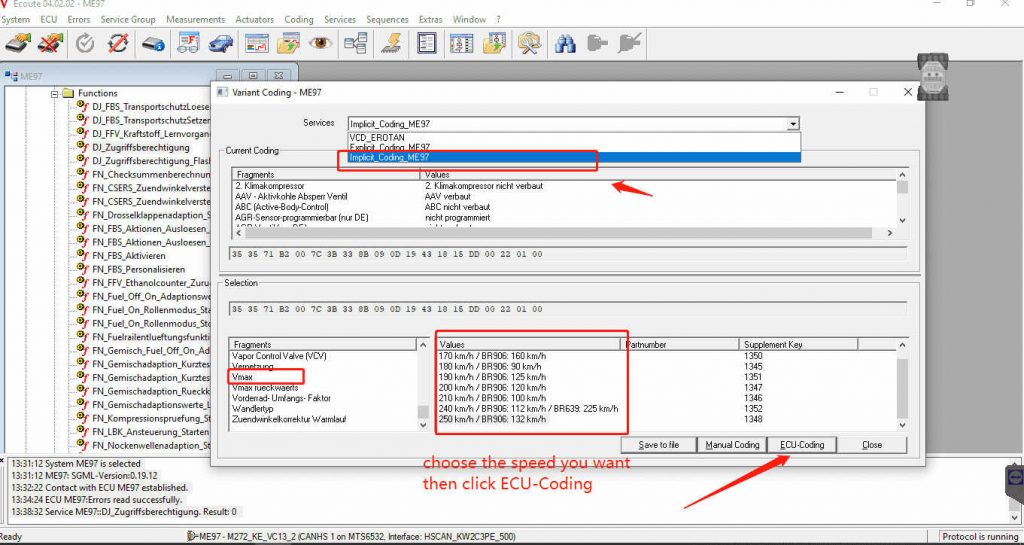 DTS Monaco Usages : did not support car model of CBF files. Once for CBF files model were required, please use Vediamo program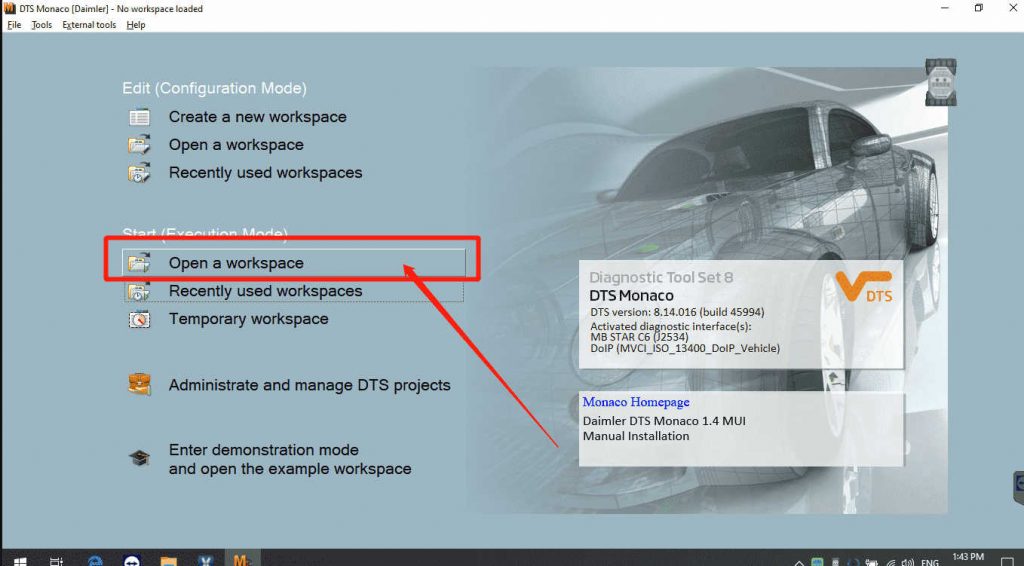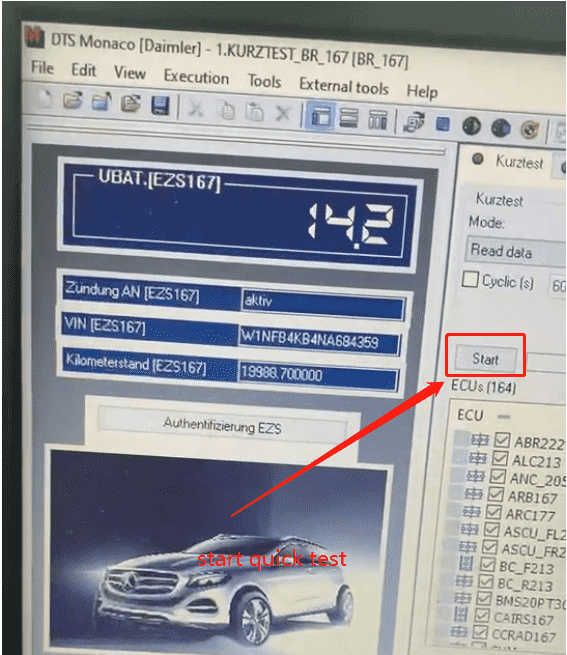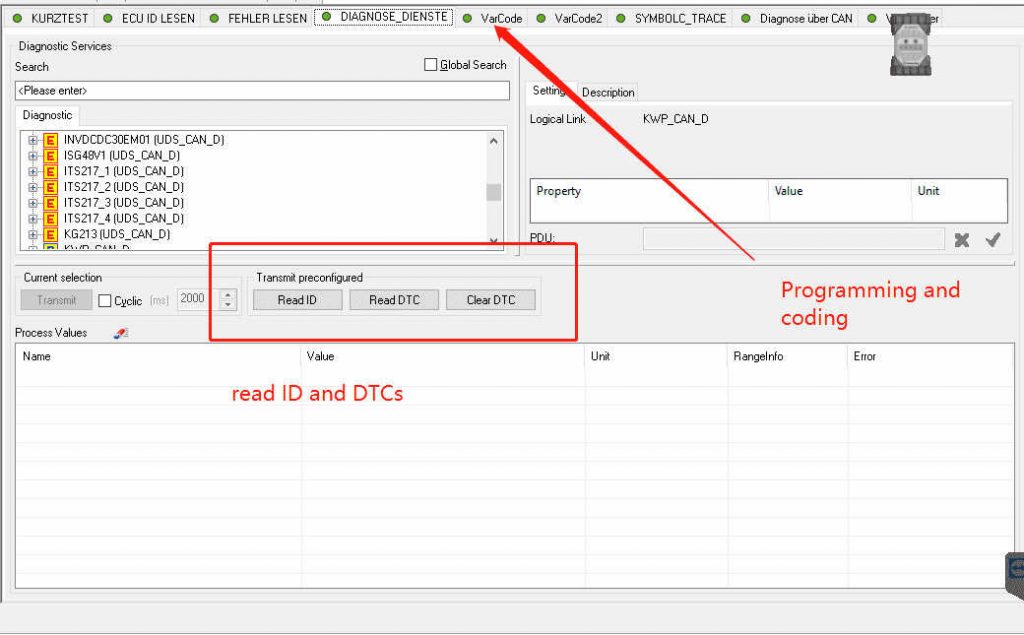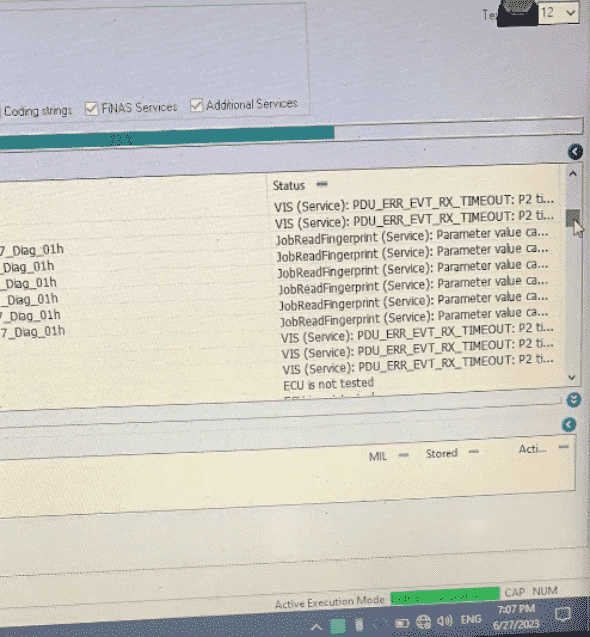 We can see DoIP ECU working is available once model was supporting this function from picture.
Attentions:
1. MB STAR C6 only for Mercedes-Benz brand vehicles, it would not available for other vehicles
2. When selecting DoIP models such as 223.206, you can only select DoIP only once you open the DoIP option. Do not select other options. Software may be damaged / communication errors once chose other options devices.
You would be requested to send the hard disk back to seller reinstall C6 software caused by wrong action.

MB STAR C6 takes about 20 seconds to wait during the wireless was setting up after car has been connecting. Wireless will connect after Power light On .