One of our XTOOL X100 Pad customer asked us for help because his X100 Pad needs security code. When he tried to change the dash mileage and entered the odometer correction function menu, the X100 PAD screen appeared "Please input the security code".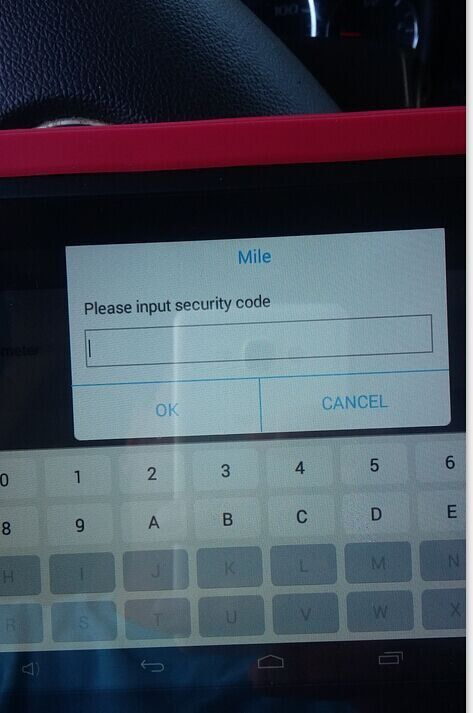 How to deal with this?
Xtool X100 PAD requires to enter security code ONLY when do odometer correction function for GM car models. That means other car brands and functions do not require the code to enter.
When you enter the odometer correction function menu and select the vehicle model, the key programmer will display a code. Please send the code to us (together with the correct GM model and year, i.e Chevrolet Cruze 2011 + code). Our factory will calculate the security code based on information your provided and send the code to you.