What is Mercede HHT-WIN?
Mercedes Benz HHT-WIN is short call of Hand Held Tester come with XODS disks used for Mercedes Benz vehicle diagnosis.In essence HHT-WIN is a hi-tech version of the LED blink code reader.More Benz software,please check here:Mercedes Benz Software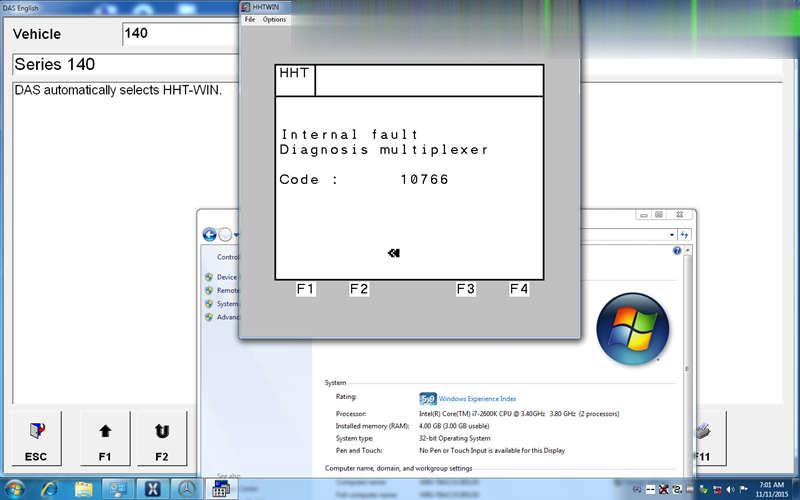 HHT-WIN Function
HHT-WIN focus on diagnose for Mercedes Benz
Mercedes HHT-WIN Support Models:
HHT-WIN support old Mercedes Benz from late 80's to 99
What is the Different Between HHT-WIN,DAS and Xentry
Difference is MB Model Years Supported
All MB from late 80's to 99 = HHT-WIN
All MB from 2001 to 2009 = DAS
All MB from 2010+ = Xentry
HHT-WIN Software Download:
Necessary files:
Windows Virtual PC and Windows XP Mode Program:
https://mega.nz/#!29pCmKQY!bUbywl_1Xhh2hPmN9d6rMcEnge2kYWDRS-APvNpoqOY
64Bit Betriebssystem: HHTWIN Aufruf über virtuelle Maschine
copy this file to:
C:\Program files (x86)\Mercedes-Benz\DAS\bin
https://mega.nz/#!msND0SxJ!hyxMUyWFG0atSTZ7GG1wcsFpdkycZCePSC4aEx1BS38
– HHT call
copy this file to:
C:\Program files (x86)\Mercedes-Benz\DAS\trees\pkw\programm\hht_link
https://mega.nz/#!OwMXQIiT!diUt_gOhIWAQWRw_t2Mpu6WD8SMAYkeyqVKaSrZm7C8
Mercedes HHT-WIN Reviews:
Review 1:
A:One of the guys over on the W140 forum pointed out that you can change the scale on the temperature display in the instrument panel using the HHT/DAS software
B: I found that in HTTWIN but haven't tried it. I'm still waiting for someone to use HTTWIN to activate the rollbar and post a video!!! Or even describe what it is like to watch.
A: I changed F to C with HHTwin. I also activated the rollbar. Kind of underwhelming.
Review 2:
I was able to hook up the car and use the DAS/HHT to read actual values. I found that the MAF and other induction related components were within in spec – BUT – I had some weird voltages on four of the eight cylinders.
Review 3:
My SRS unit was fried! I was able to take a Bosch one from a same year W202 C180, program it with HHTWIN and now the SRS warning light is gone!!
Review 4:
I did a short test today again and took pics this time
first pic after short test (F)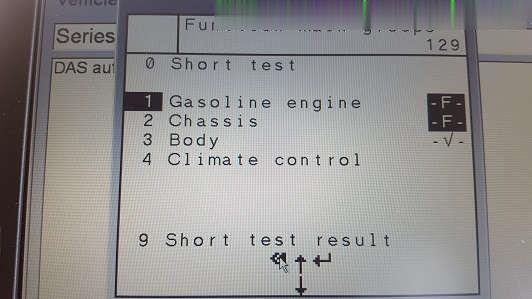 pic 2 LH1 (F)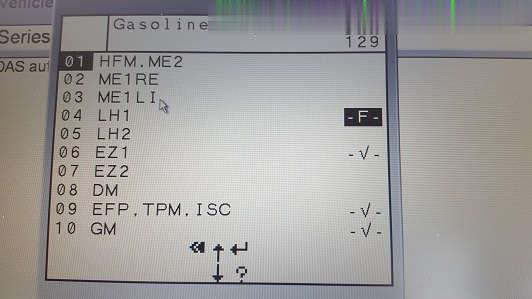 pic 3 says LH1 and LH2 did not answer, but no fault on LH2(pic2)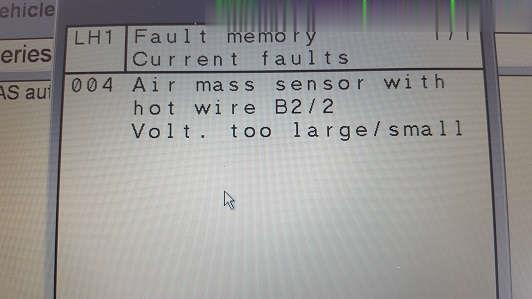 pic 4 fault memory current faults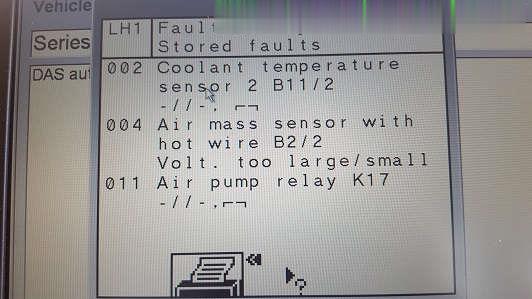 pic 5 and 6 stored faults