How to do G sensor calibration/steering angle sensor(SAS) calibration via Launch X431 PAD V automotive scan tool? This is working on a 2017 Subaru Forester as an example, the same goes for X-431 PAD VII Diagnostic Tool.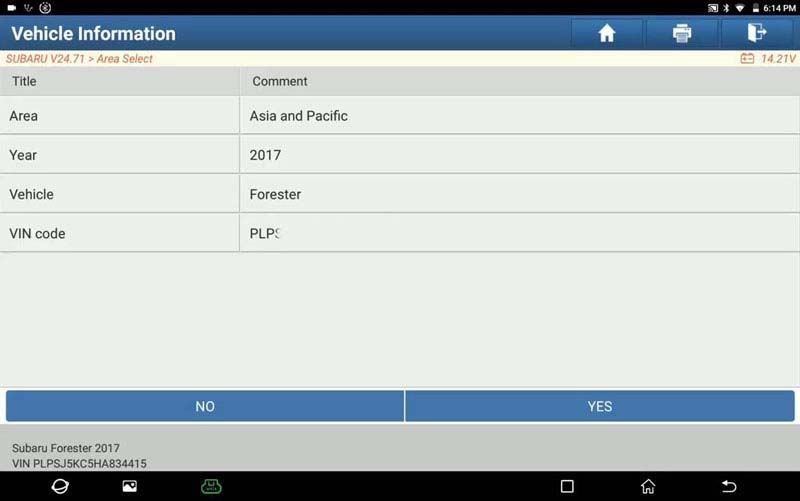 Ensure No DTC
Local diagnose >> Subaru >> Asia and Pacific >> Forester >> 2017 >> Read fault code
No trouble.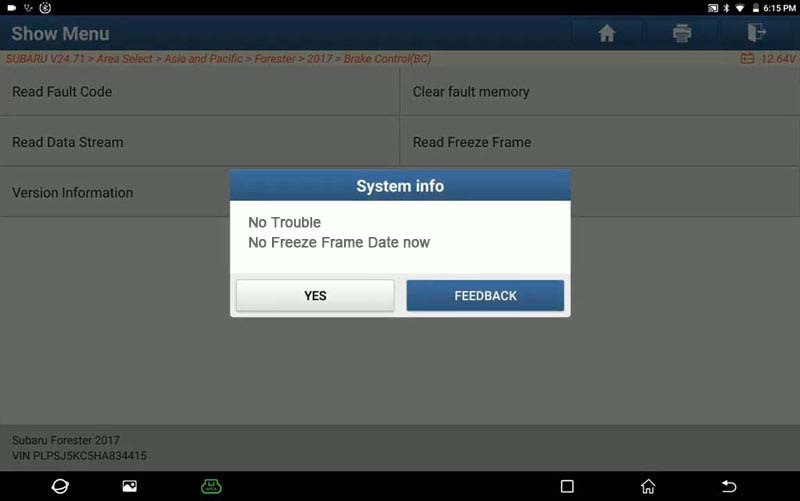 Ensure Function is On
Read data stream >> Steering angle sensor, Longitudinal G sensor
Make sure the sensor is working.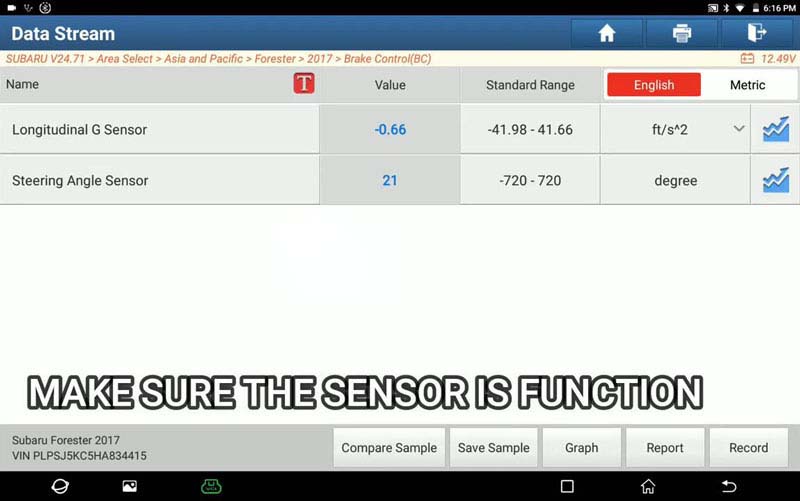 SAS Reset
Special function >> VSC(VDC) centering mode
VDC Sensor Midpoint Setting Mode is used to calibrate the zero point of the steering angle and lateral G sensors.
Stop the vehicle on a level surface in a straight-ahead state.
Press "OK".
VDC sensor midpoint setting mode has been successfully completed.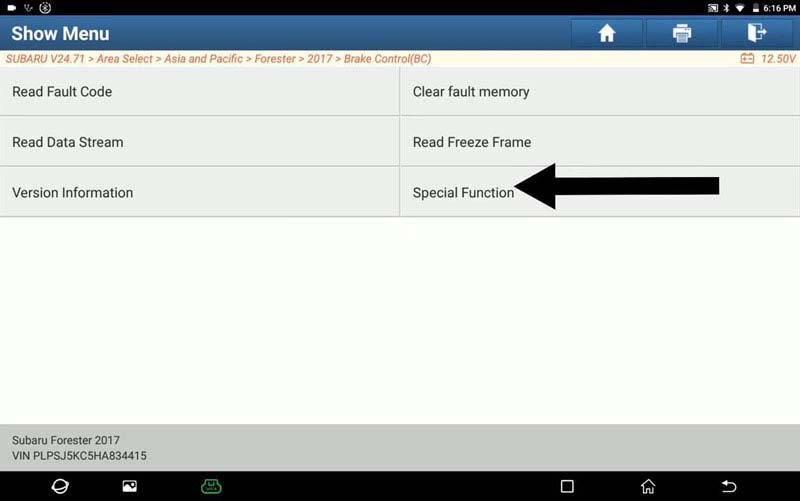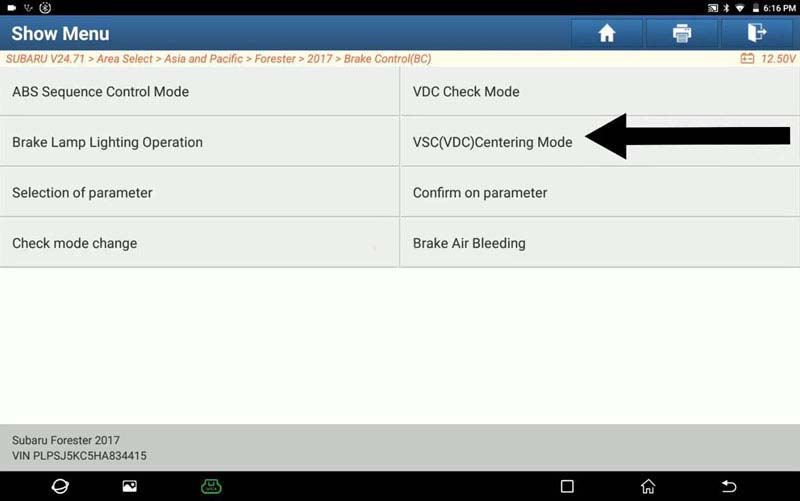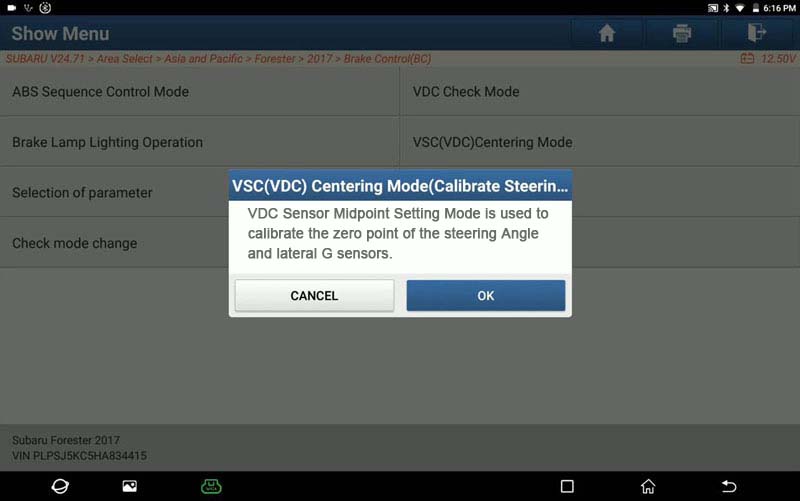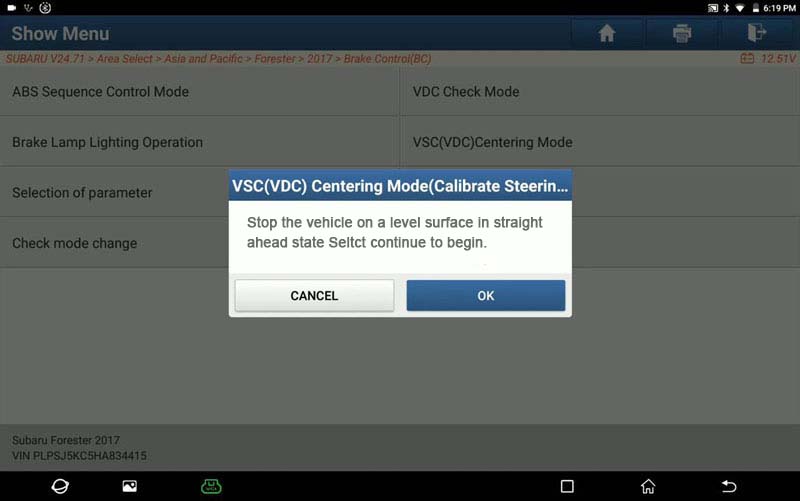 Go back data stream to read the steering angle sensor again.
Its value has changed to zero.
Done!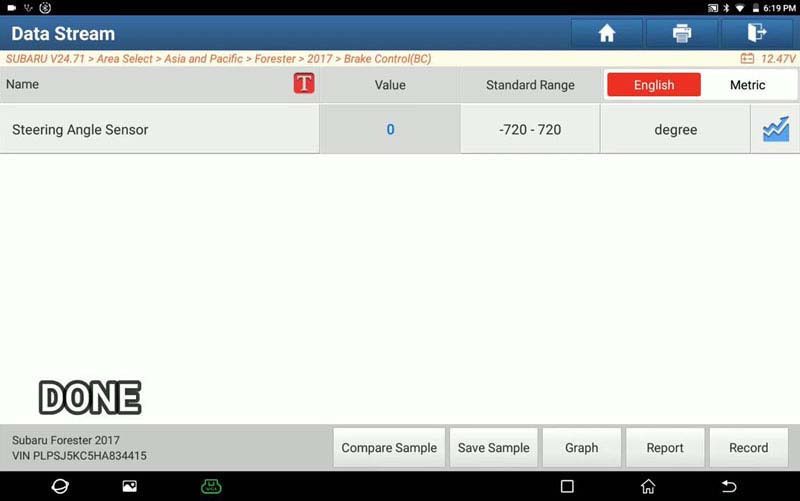 It may help:
Solved BMW SAS 48000F Error
BMW 528I F10 Steering Angle Calibration by Launch X431 PAD V
BMW 528I F10 Steering Angle Calibration by Launch X431 PAD V