This instruction will show you how to perform Key Programming function via Zenith diagnostic scan tool on 2012 Chevrolet Orlando's Immobilizer system.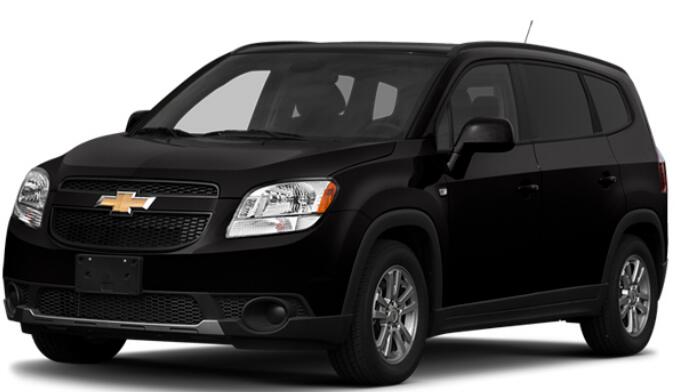 Procedures:
Connect Zenith with vehicle by OBD, running Zenith.
Select " DIAGNOSIS"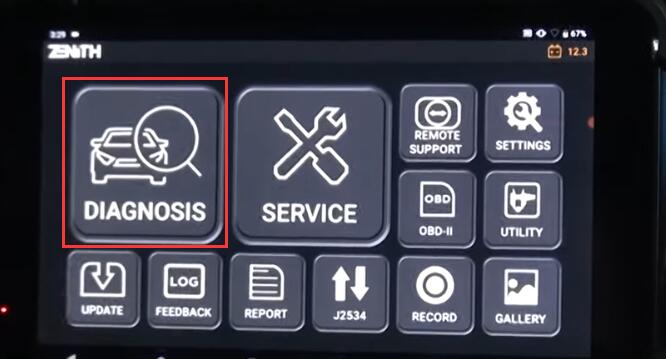 Select "GM"–>"Automatic selection"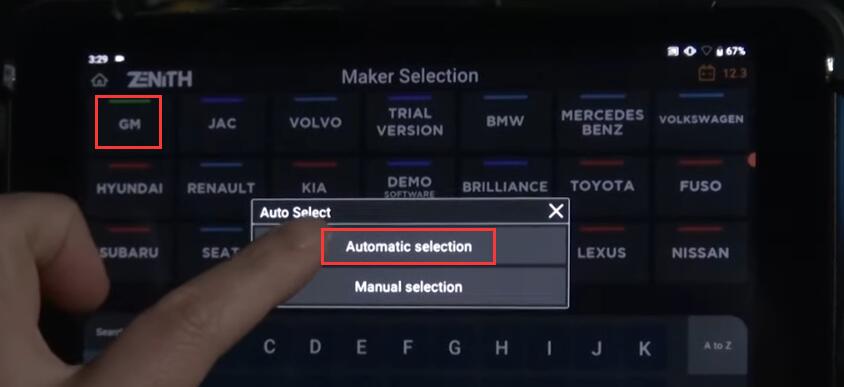 Confirmed the model and select "OK"

Proceed "System Search", click "OK"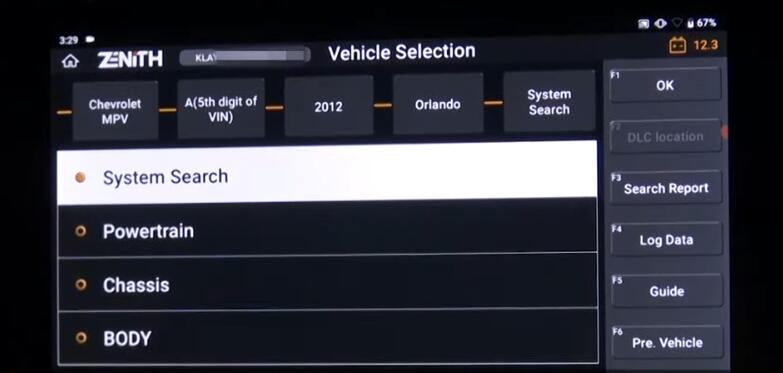 Select correct engine model, click "OK"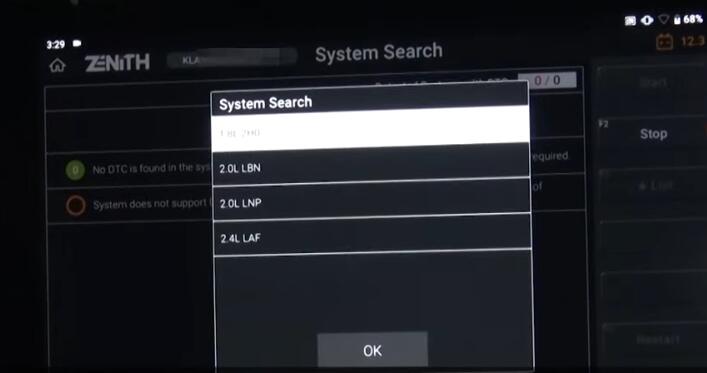 Scroll down the menu and find "Immobilizer"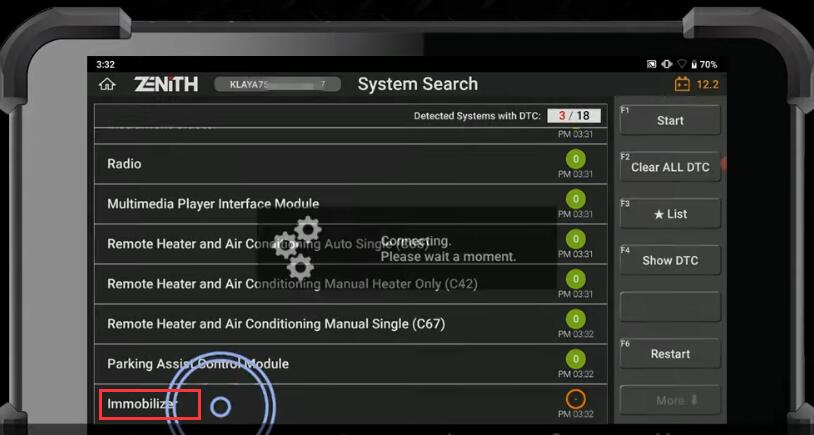 Select "Special Function"–>"Key programming"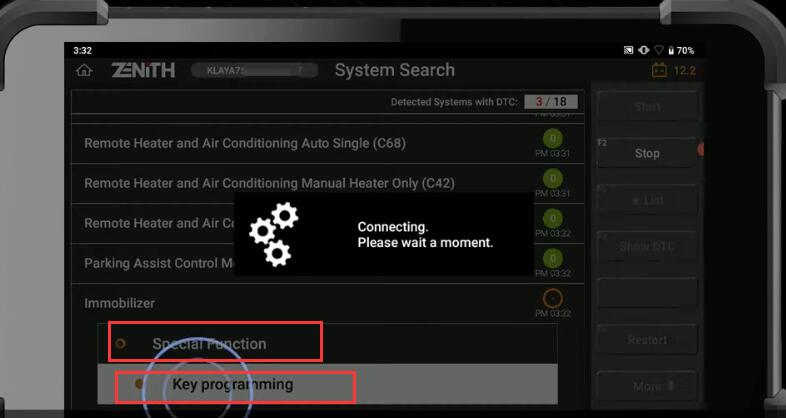 Read the description carefully, then click "OK"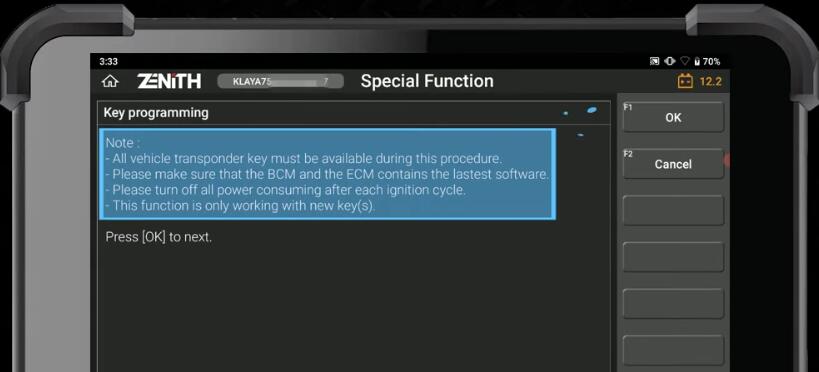 Have the spare key(s) ready for programming.
When you're click Ok, all previous learned keys will be erased/deleted from the Immobilizer module's memory.
Turn the IG ot OFF position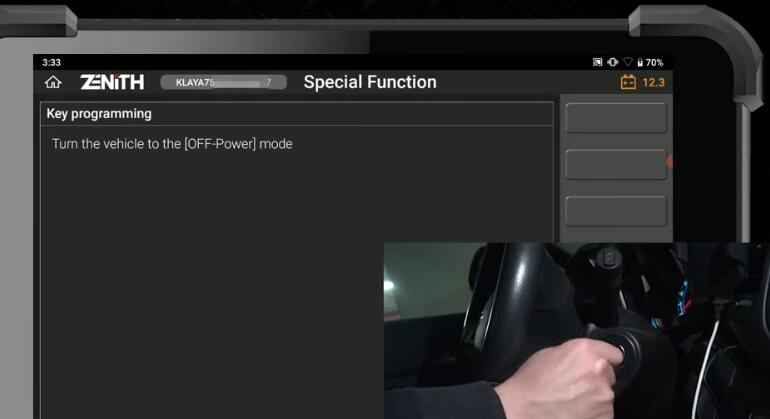 Turn the IG to ON position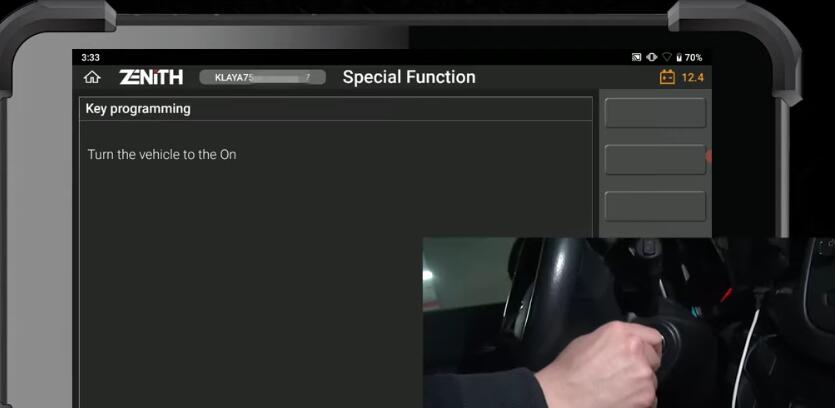 Wait for a moment, follow the screen turn the IG to OFF position, then ON position again
Then the process of deleting keys will take 600 seconds

All keys are now deleted, click "OK"

Turn the IG OFF and remove the key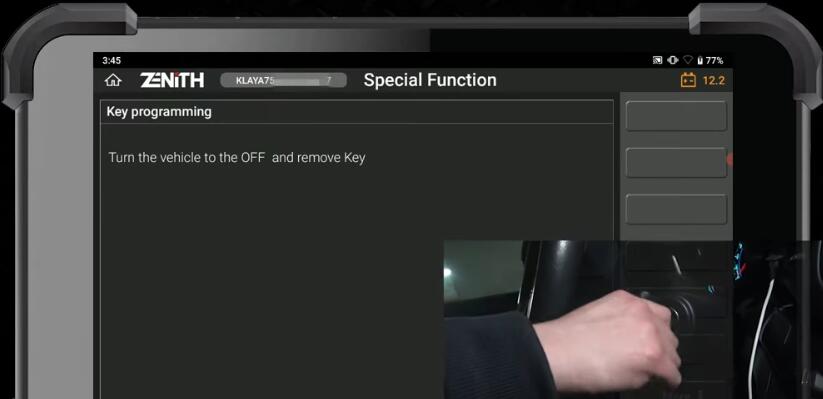 Open and close the driver's door, click "OK"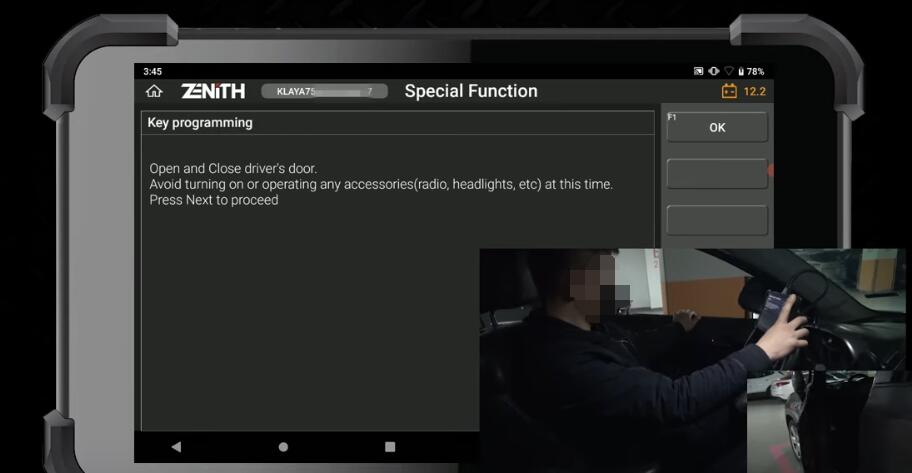 Wait for 45 seconds
Insert a new key and turn IG to ON position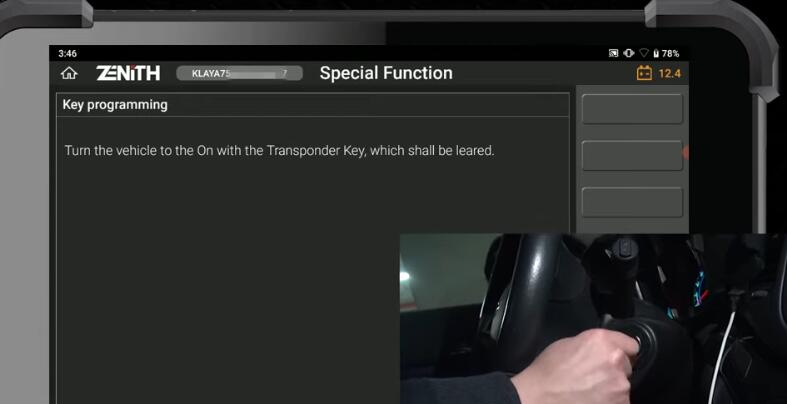 Inserted key is learned successfully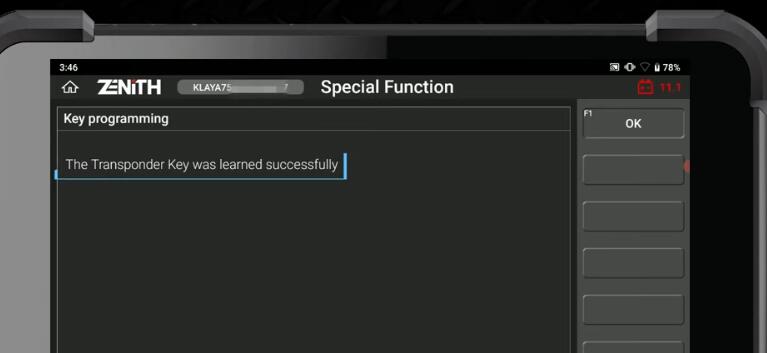 Repeat the same procedure for second key learning, if you don't have it, click "No"
Follow the screen description. Turn the ignition to Off and remove the key again.
Open and close the door, click "OK", then wait for 45 seconds
Insert the key and turn the ignition to ON position.
Key programming function is now completed.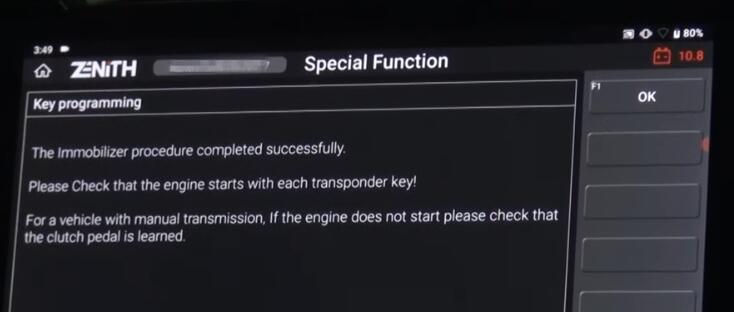 More key program cases, please refer to Chevrolet Key Programming.