Launch-X431 Diagnostic Tool is able to fix BMW trouble code 5E3F by coding DSC(ABS). Here's using Launch X431 PAD VII as a demonstration.
Full System Diagnose
BMW >> Automatically search >> Next
To ensure the accuracy of the test results, do the following:
* Turn off the ignition switch.
* Wait 10s.
* Turn on the ignition switch.
There is a fault code in ABS system.
5E3F DSC – steering column switching centre: coding DSC required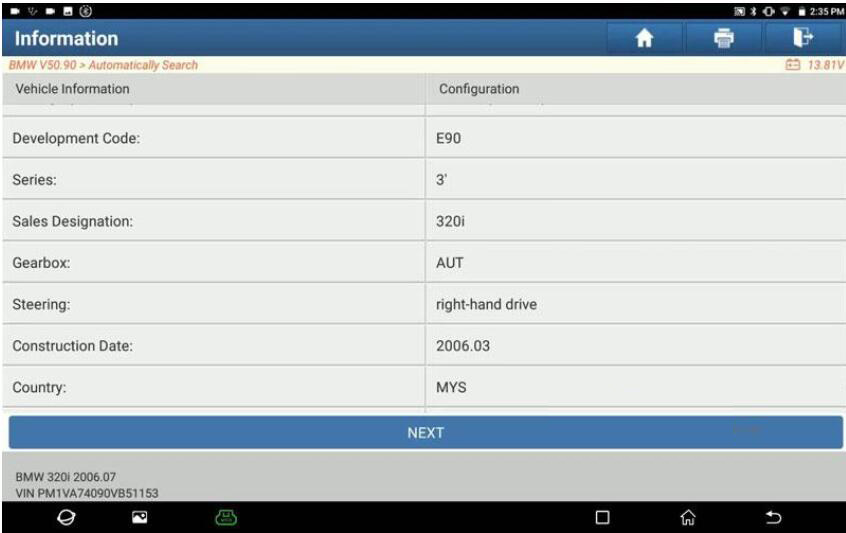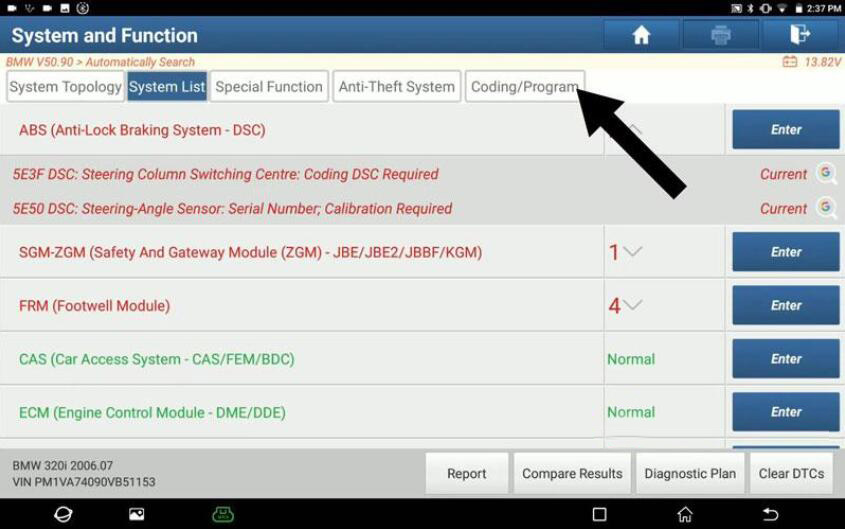 How to do DSC(ABS) Coding?
Coding/ program >> Next >> Coding system list >> DSC: ABS(Anti-lock braking system – DSC)
* Turn off ignition.
* Wait 15s.
* Turn on ignition.
* Code control unit.
Do you do recoding right now? Yes
Recoding has been completed.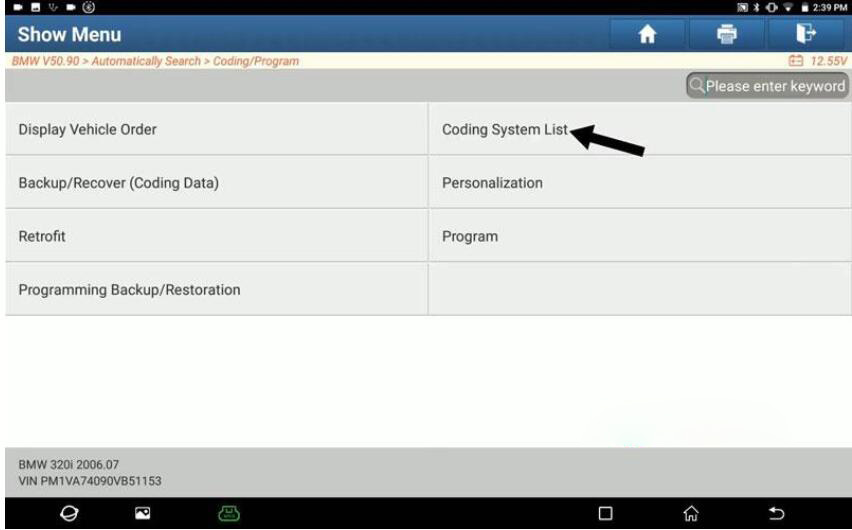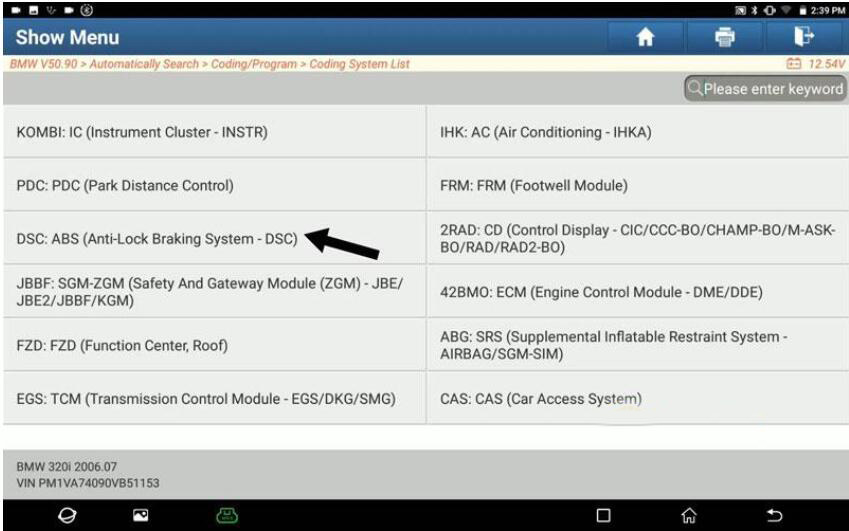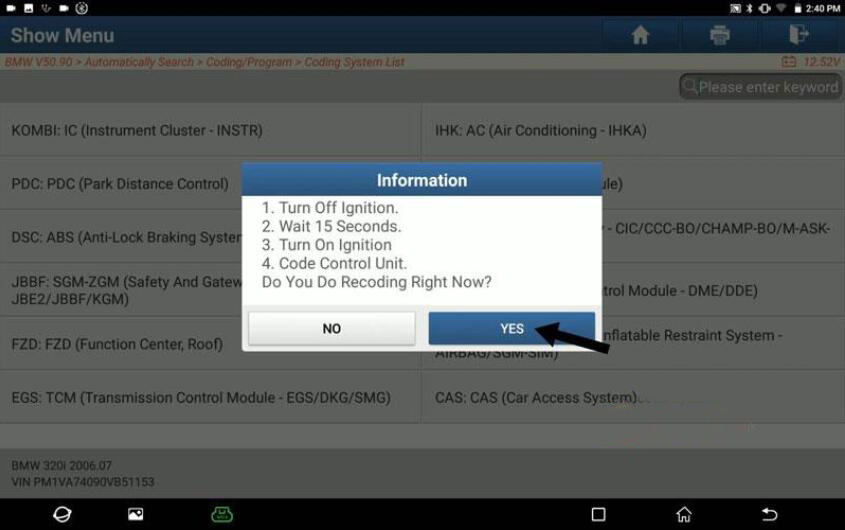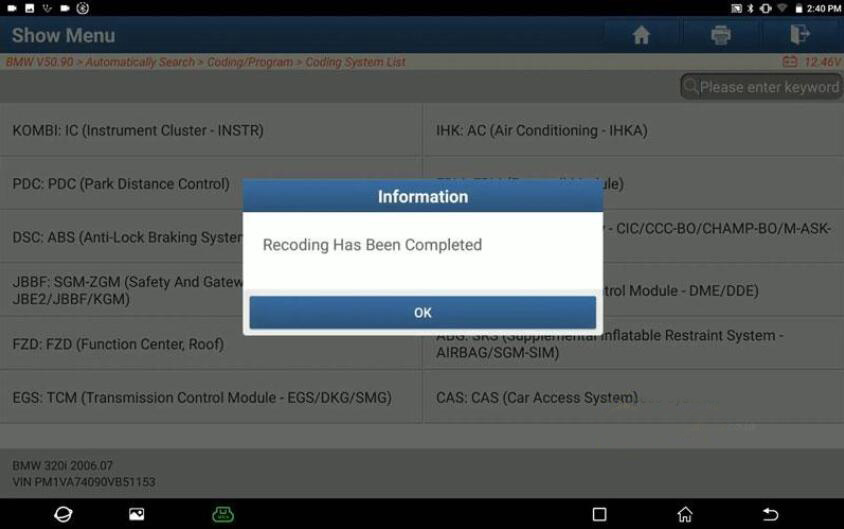 Clear Codes
Go back to System List >> ABS >> Continue >> Clear fault code
Clear fault code completed.
Done.
5E3F fault code has gone.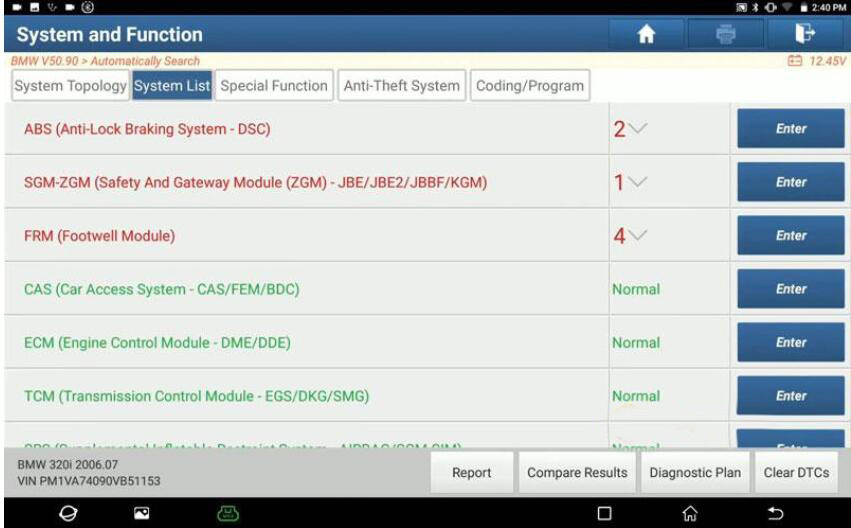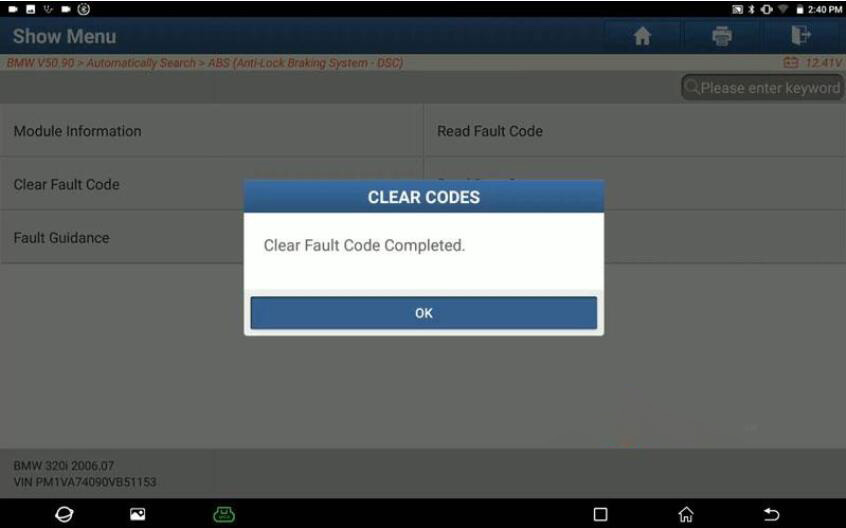 This is how to use X431 PAD 7 to do BMW E90 2006 DSC(ABS) coding successfully.
https://www.obd2.ltd