Confirmed! OBDSTAR X300 DP Plus can program proximity key to 2019 NISSAN KICKS 22-digit rolling code Pincode (Free code).
Operation guide:
Connect X300 DP Plus to the vehicle's OBD2 port via the OBD cable
Tap 'DP' on the X300 DP Plus tablet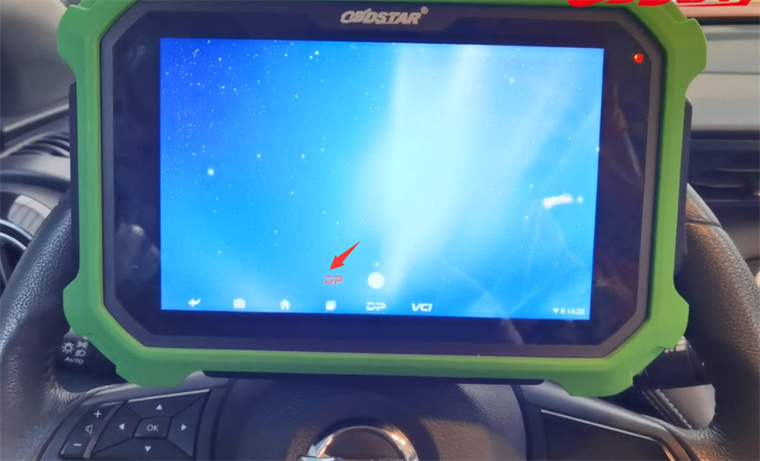 Agree on the disclaimer to enter the main menu
Select CAR IMMO
Quick search NISSAN/INFINITI
Select the newest corresponding car software version
Here tap NISSAN/INFINITI V32.28>> Enter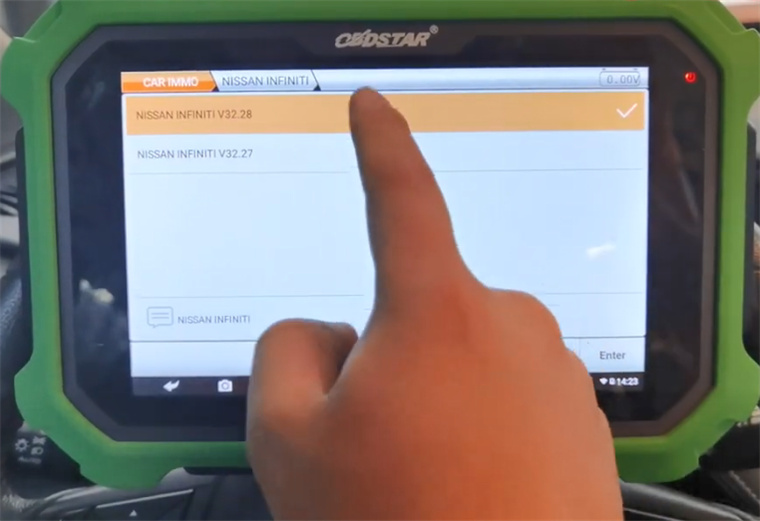 Tap Manual Select System>> Enter
Tap 20 digital PinCode>> Enter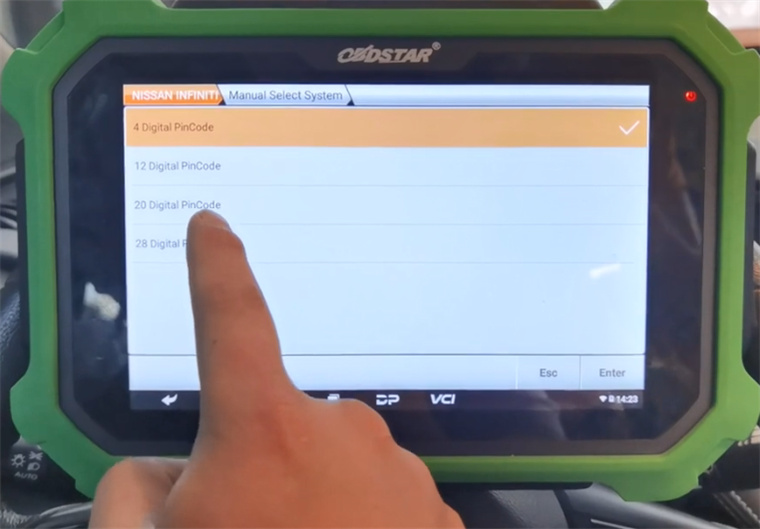 Tap PROXIMITY>> Enter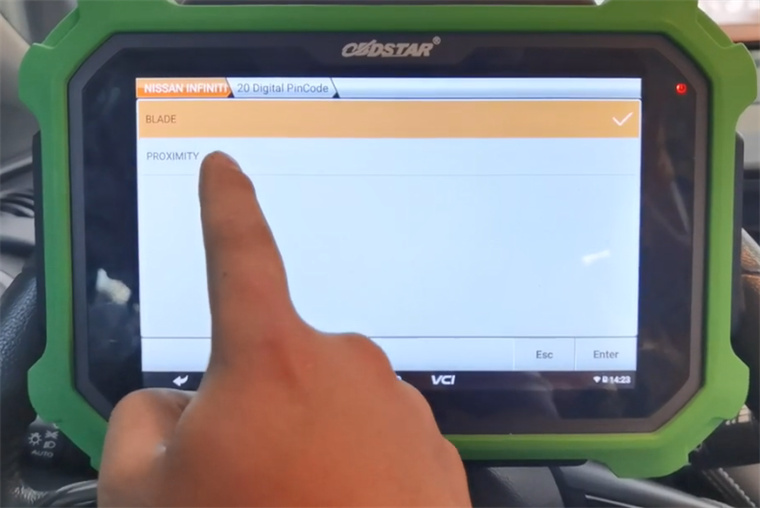 Tap Manual Select Model>> Enter
Tap KICKS>> Enter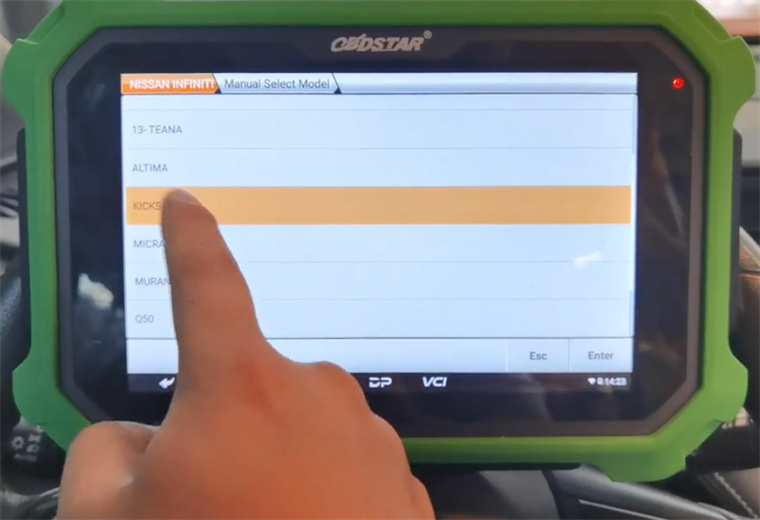 Tap 2018->> Enter
Tap Program keys>> Enter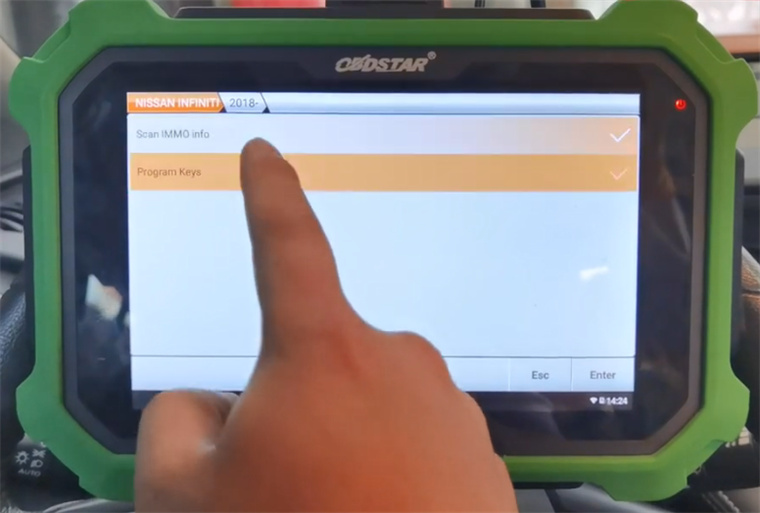 Then follow the on- screen instruction to perform the function.
This function is available by connecting the server, ensure the internet connection is normal.
Press 'Enter'
All keys will be erased>> Enter
Turn off the ignition, and open the emergency switch
Press the start button, the indicator flashes on the start button. 5 seconds with 1st smart card logo on the center of the start button. Instrument automatically lights up.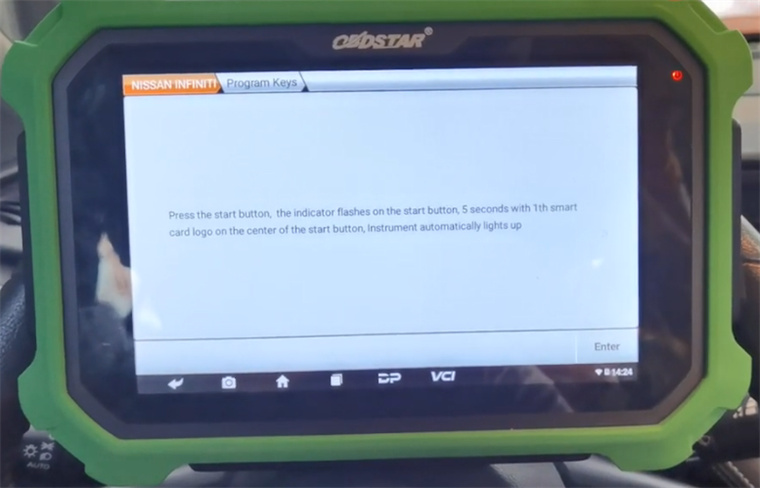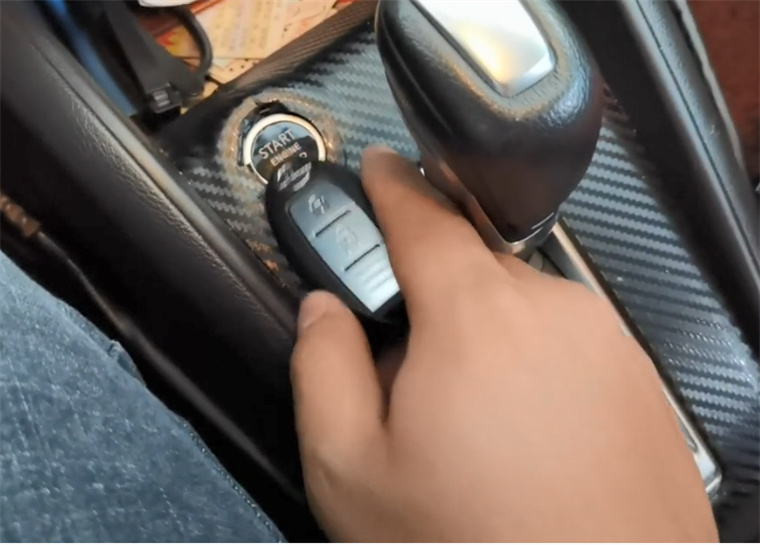 Switch ignition off, wait 5 sec.
Program success
If need to program next one, press 'Enter'. Otherwise, press 'Esc'
Here we click 'Esc'.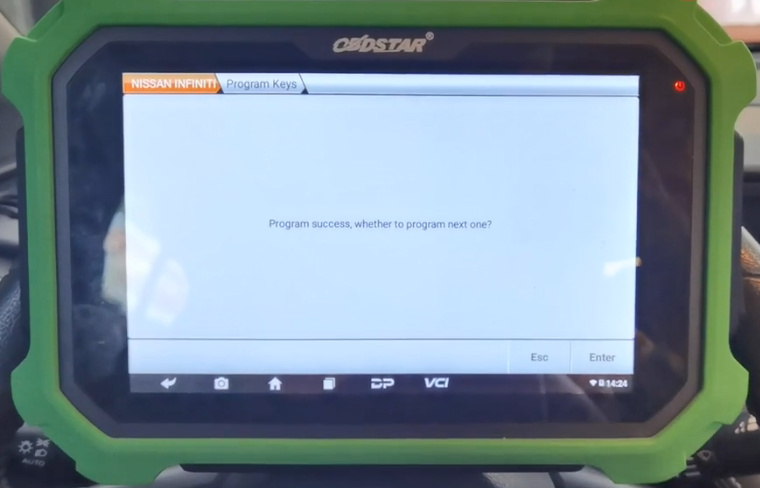 Within five seconds, please tap the start button with the marker side of the first proximity key, then release it and attach the start button until the ignition is on and the buzzer beeps.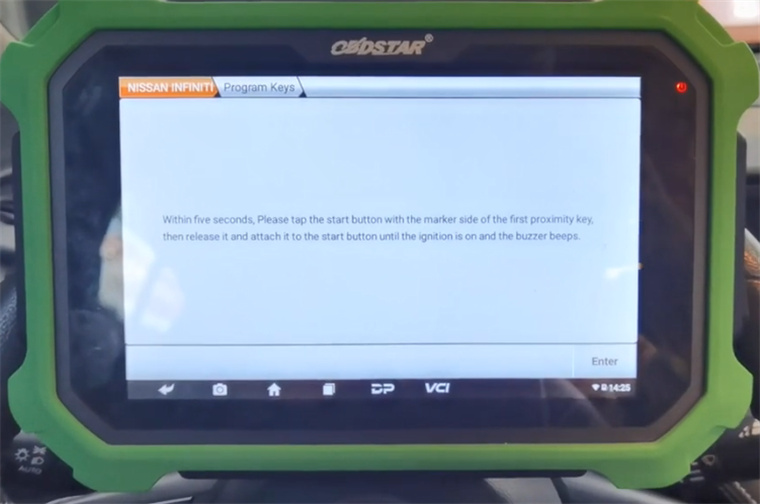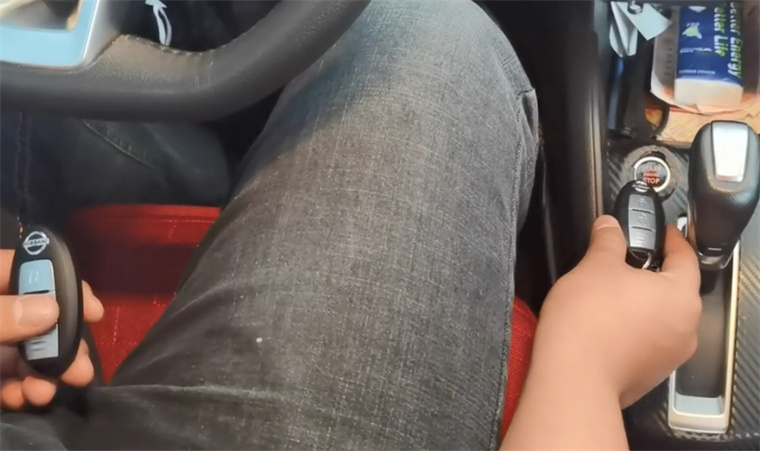 Switch ignition off, wait 5 sec
Program success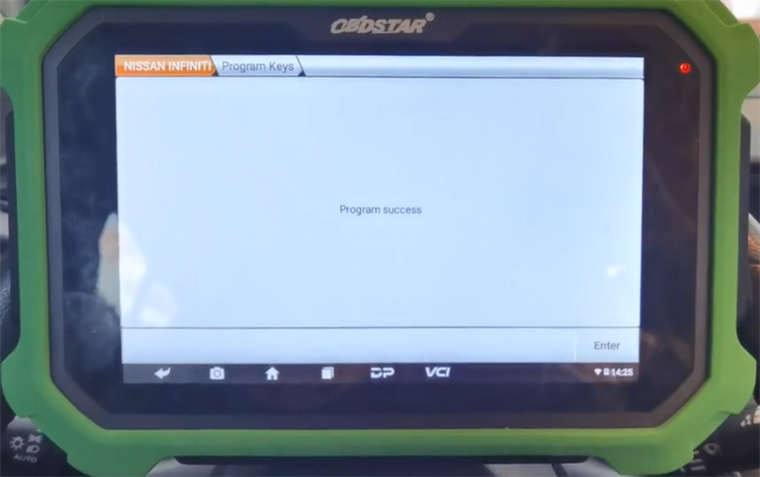 Done!