Autel MaxiIM KM100 Key Programmer can support to program 2021 Kia Seltos(SP2) key adding & all keys lost by OBD. For the pincode, KM100 can read from some models directly while some models should get from dealer.
Procedure
IMMO >> Kia >> Manual selection >> Europe >> SELTOS(SP2) >> 2019- >> Smart key >> Yes >> Control unit >> Keyless system >> Immobilizer remote control learning >> Smart key programming
This function supports add key and all key lost;
Performing this function will erase all existing keys, all the old keys must be relearned again to be able to use normally.
Press "Yes" to continue.
Turn the ignition off.
(note: the instrument screen is black.)
Open and then close the driver door once!
Enter the 6-digit security code.
OK >> Yes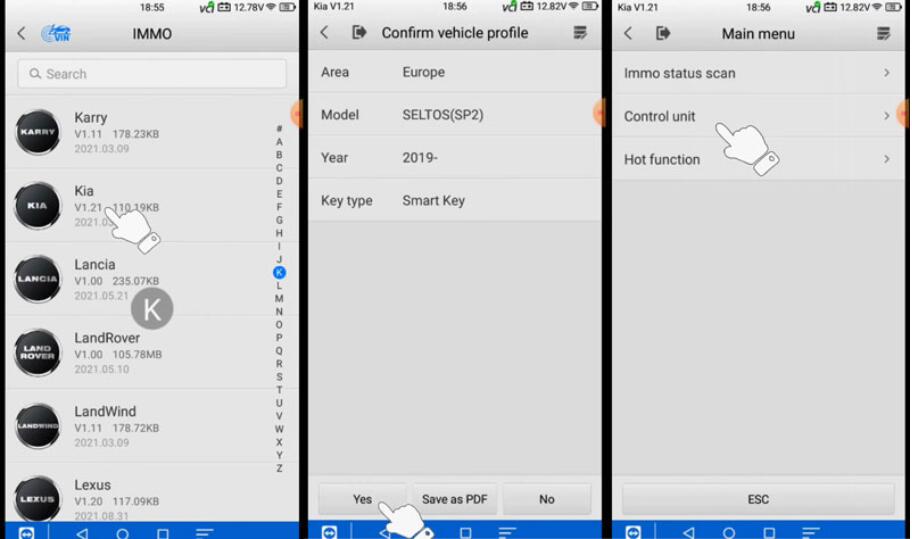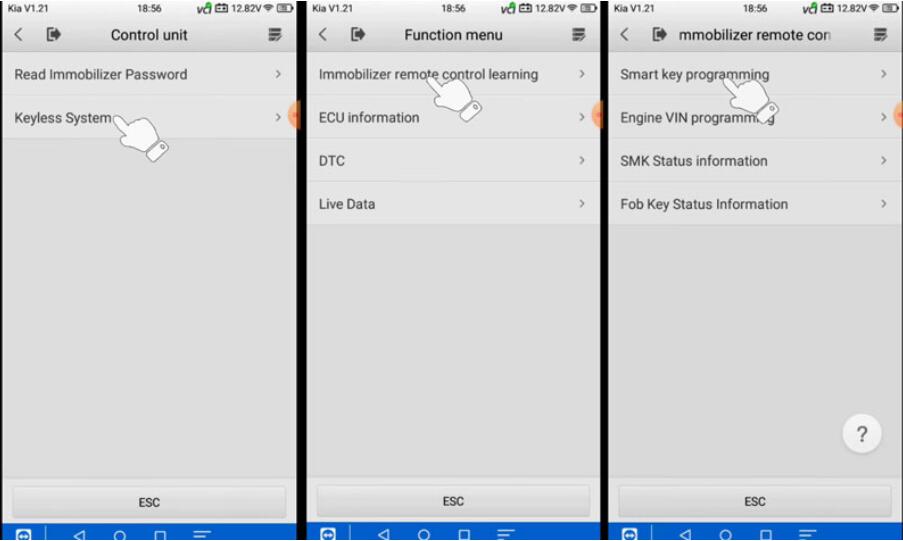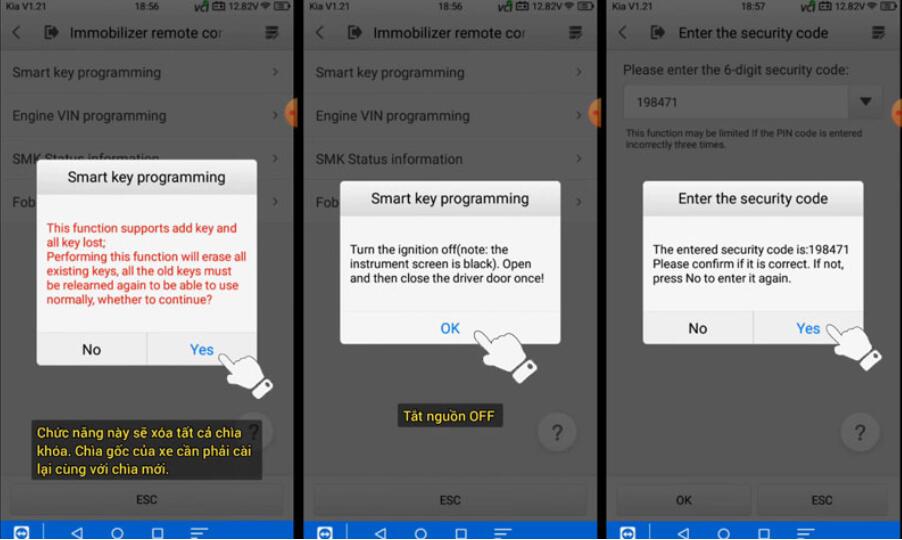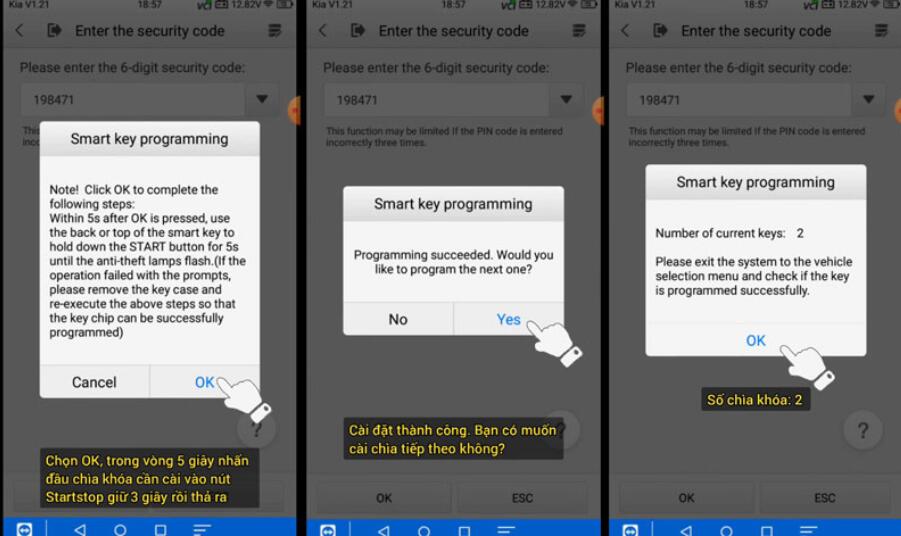 Note! Click OK to complete the following steps:
Within 5s after OK is pressed, use the back or top of the smart key to hold down the START button for 5s until the anti-theft lamps flash.
(If the operation failed with the prompts, please remove the key case and re-execute the above steps so that the key chip ca be successfully programmed)
Press "OK".
Programming succeeded.
Press "Yes" to program next key, press "No" to complete.
Number of current keys: 2
Please exit the system to the vehicle selection menu and check if the key is programmed successfully.
Completed!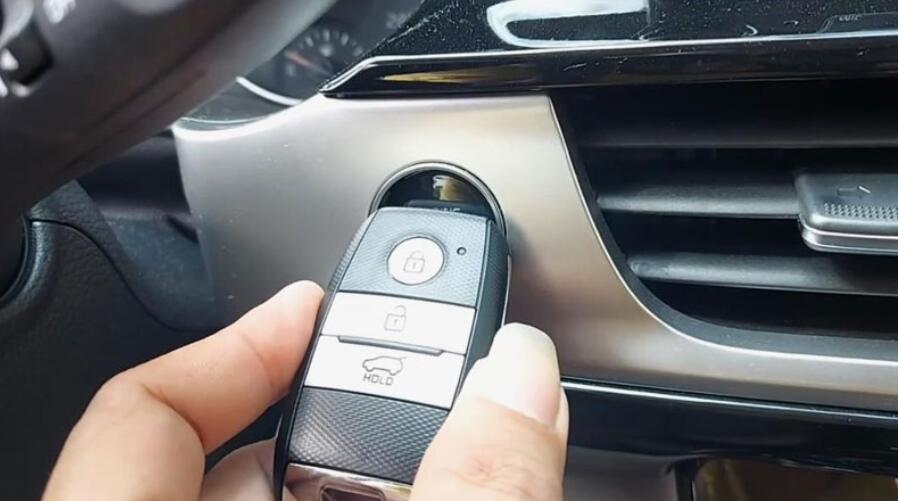 Autel KM100 Vehicle List: KIA(EU) SELTOS
| | | | | | | |
| --- | --- | --- | --- | --- | --- | --- |
| Vehicle | Year | System | Add key | All keys lost | Read password | Remote learning |
| SELTOS(SP2) | 2019- | Immobilizer | √ (by OBD) | √ (by OBD) | × | √ (by OBD) |
| SELTOS(SP2) | 2019- | Keyless system | √ (by OBD) | √ (by OBD) | √ (partially supported by OBD) | Not required |
| SELTOS(SP2i) | 2019- | Immobilizer | √ (by OBD) | √ (by OBD) | × | √ (by OBD) |
| SELTOS(SP2i) | 2019- | Keyless system | √ (by OBD) | √ (by OBD) | √ (partially supported by OBD) | Not required |