Autel MaxiSYS Tools adds another new update- Report Cloud Sharing. It can provide you additional ways to share a report via Text, E-Mail and QR Code. It applies to Autel Ultra series, MS906, MS906 Pro and MS906 Pro-TS.
There are two new ways to generate and save diagnostic reports.
Method 1: Done right after you scan a vehicle
Method 2: Using a previous scan that you can access in data manager
After a scan, click the save icon and save report on the top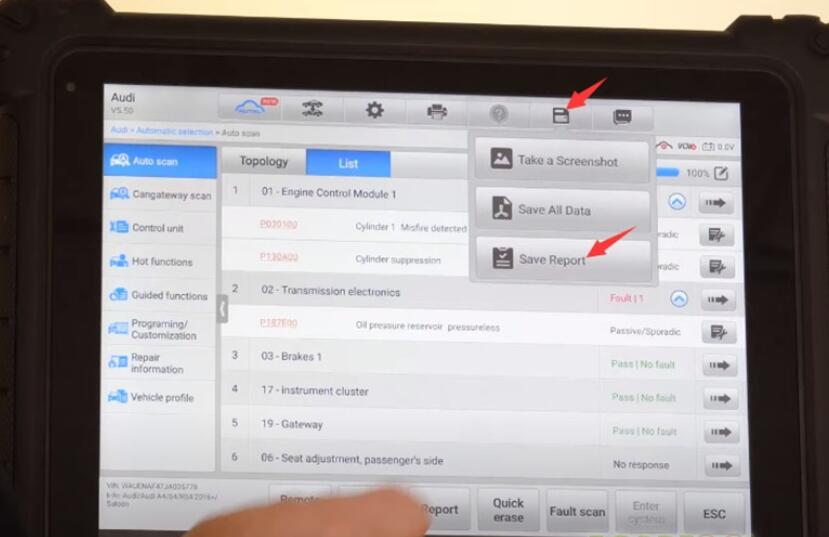 Then save report by filling in license plate, current mileage, client name, phone number and file name.
Report saved successfully
Once the report PDF is successfully created, you can view the report.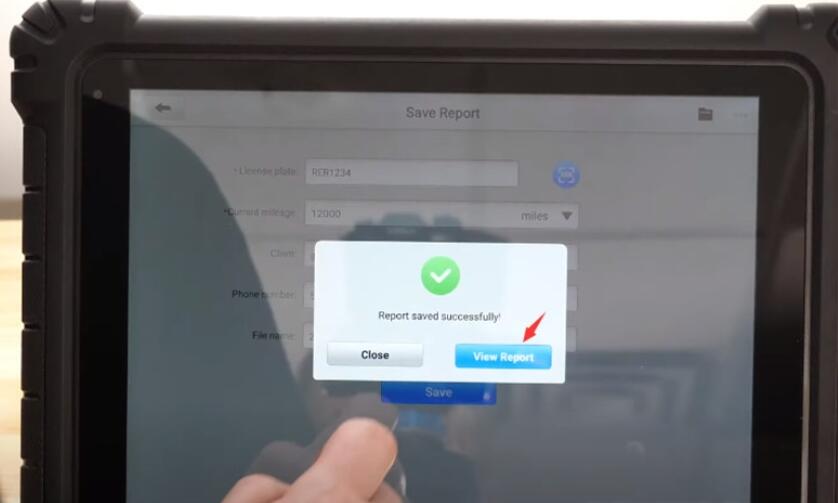 To access a previous scan, tap Data Manager>> Vehicle history
And you'll see all scans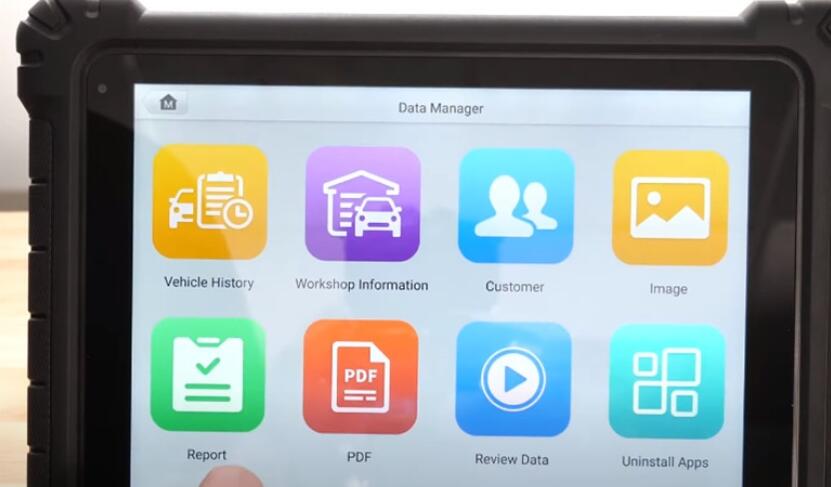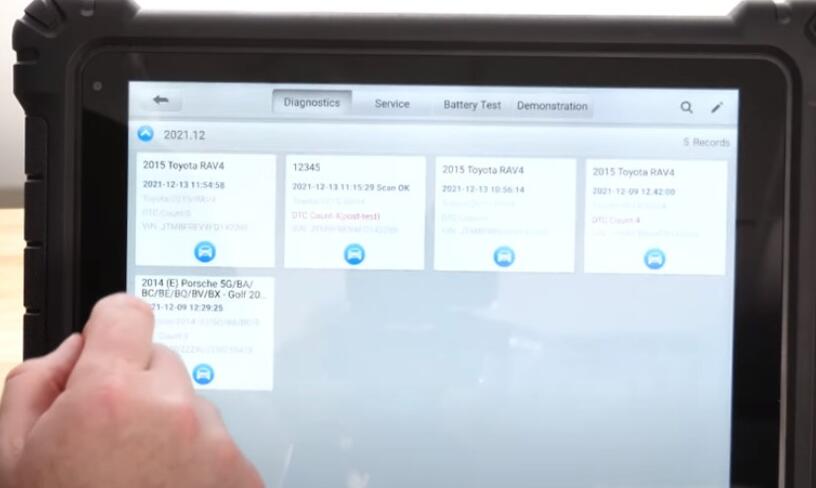 Choose your scan
Then press the three dots on the upper right side and select 'Get report'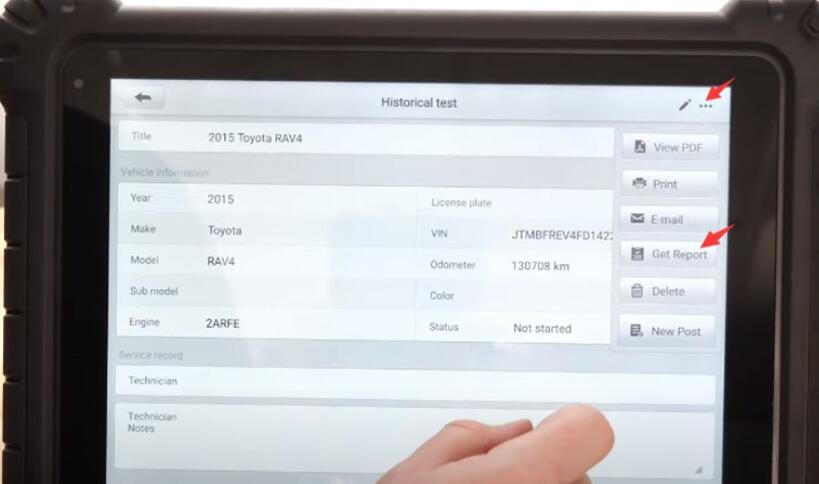 Complete the relevant info for your customer and save it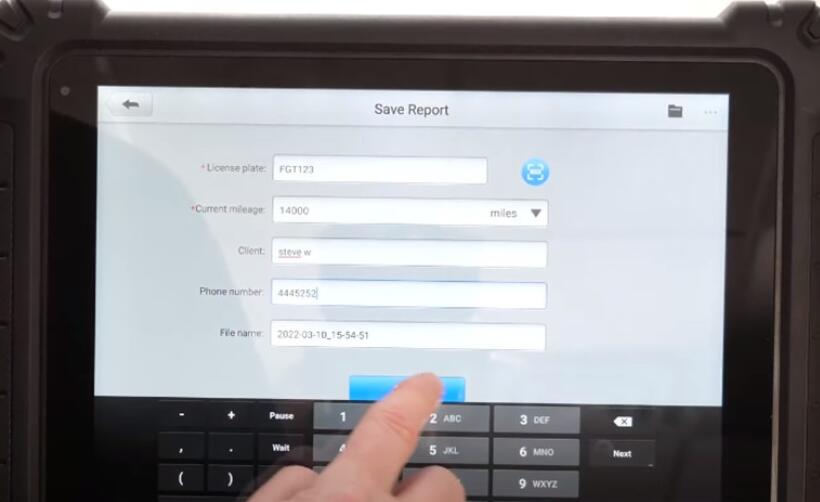 We have added a new icon to access the reports.
Click Data Manager>> Report
Then you will see the saved reports that you can share a link.
On the upper left, you'll see a small cloud icon.
If it is empty, that means it has not been saved yet for sharing
If there is a green checkmark in the cloud icon, that means it has been saved and is ready for you to share a link.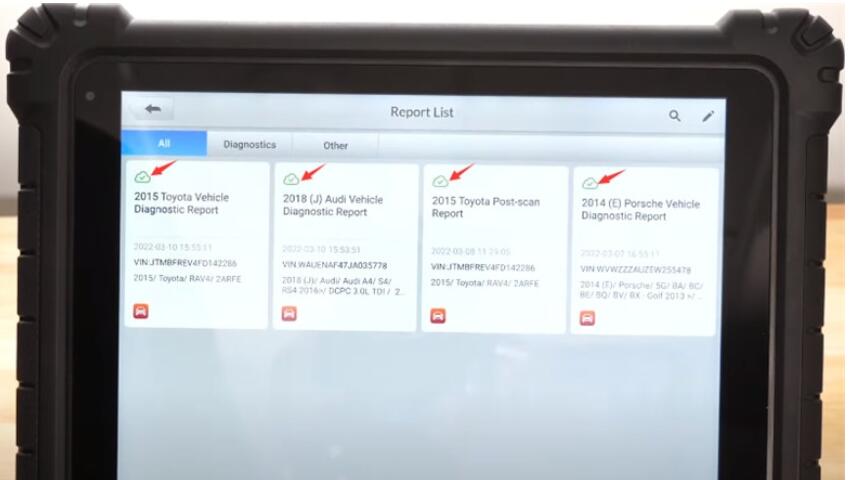 Select the red icon on the lower left
Choose 'Report cloud sharing'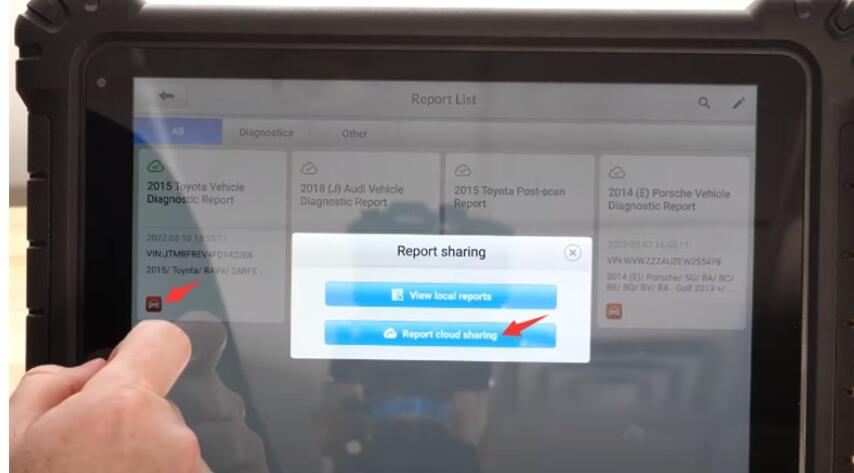 Then you see there are three ways to view and share report.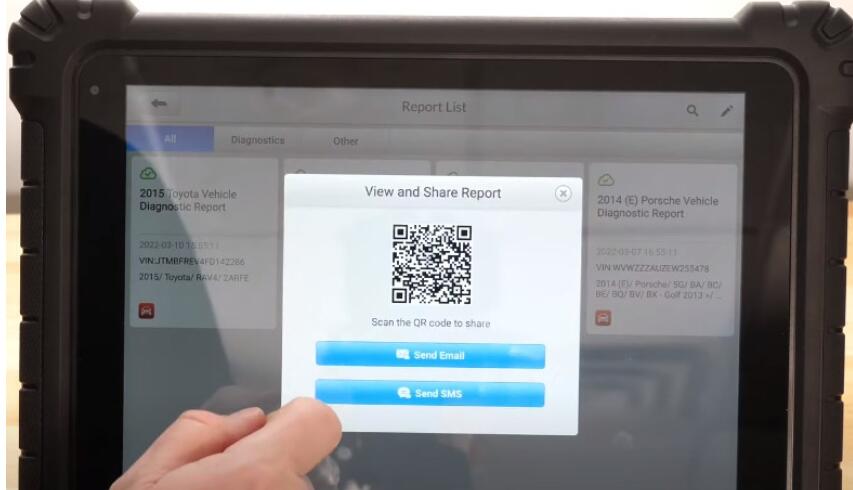 * Scan the QR code to share
You can scan with another device
* Send Email
Enter the customer's email address and click 'OK'
Then it will send to your customer or your team member a link that they can use to download the report.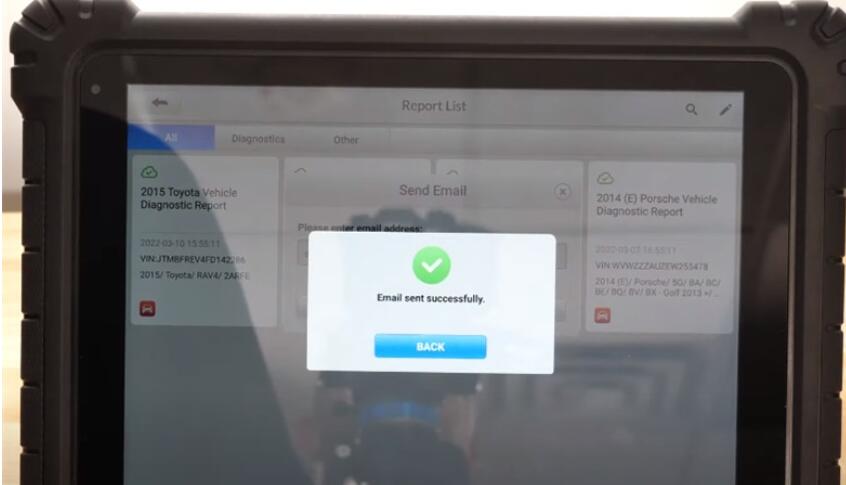 * Send SMS (Text)
Enter the customer's phone number and click 'OK'
The system will generate a link to this report and send it to them via text message.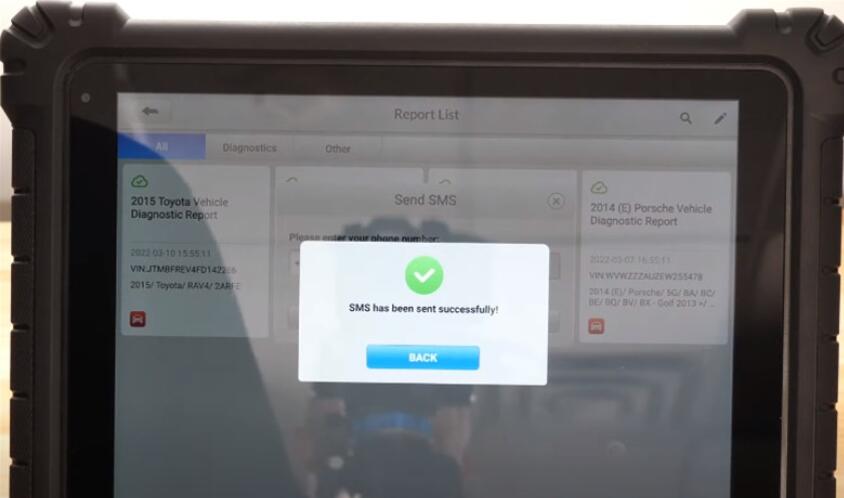 Either way, this link gives your recipient 24 7 access to the report regardless of shop hours or if your diagnostic tool is even powered on.
This new ability is being rolled out across our family or Maxisys's products and will make sharing faster and easier inside your shop and beyond as always be sure to frequently update your Maxisys tools and be on the lookout for future time saving updates as they become available.