If you're looking for the an in-depth review of the Nexiq USB Link 2, this is the right place.
Nexiq USB Link 2 Detailed Review
Nexiq USB Link 2 is more of an interface for installing diagnostic software. It provides the software and the vehicle's systems a platform for communication. If you have it, together with the supporting software, you can diagnose a heavy-duty vehicle.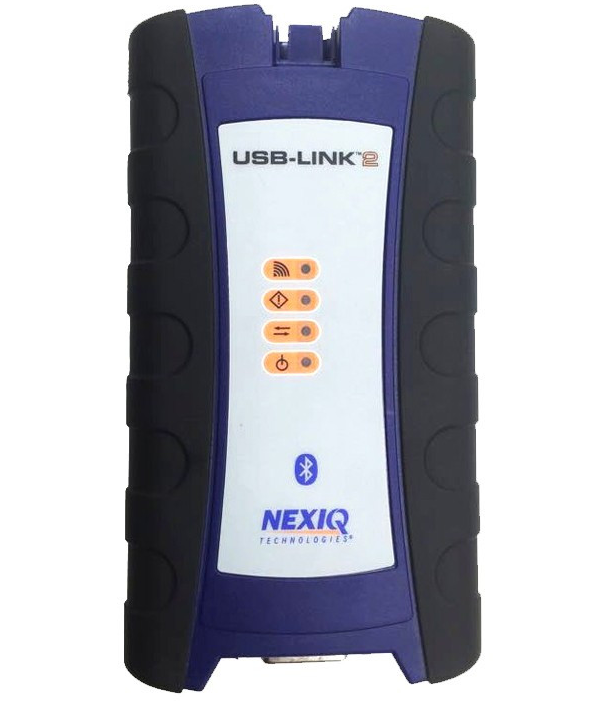 So what software is it compatible with?
Virtually all the software that runs diagnostic tests for large vehicles. Examples include CAT Electronic Technician, Detroit Diesel Diagnostic Link, Hino eXplorer, V-Mac Service Tools, Volvo PTT, Cummins Insite, and VCAD Elite Mack, among several others.
It also supports several Allison diagnostic software.
With that software, you can diagnose the vehicle's engine, instrument panels, ABS, transmission, and many other systems. You can run the Nexiq USB Link 2 on a PC or laptop. It is compatible with Windows XP and any later version, whether it is a 64-bit or 32-bit.
Functionality
This is one of the most practical scan tools in the diagnosis and repair of heavy-duty vehicles. Its array of functions proves that without a doubt. Here are the main ones:
Diagnostics
Well, it is not precisely a diagnostics tool but rather a hardware kit that can house diagnostics software. Basically, you need to install OEM diagnosis software before being able to run vehicle scans and tests.
Nexiq USB Link 2 supports several protocols for the diagnosis of heavy-duty vehicles.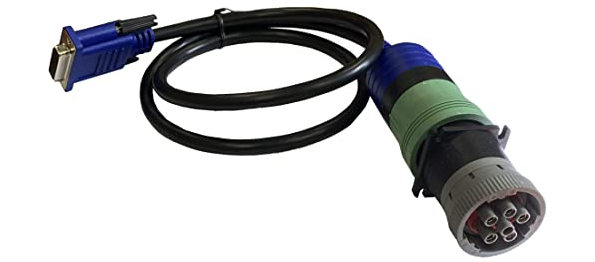 Once you've fed it with the software, Nexiq USB Link 2 supports several protocols for the diagnosis of heavy-duty vehicles.
The most notable are 3 CAN, Fault-Tolerant CAN, Single Wire CAN, auto-bit rate detection for all CAN channels, ISO 15765, ISO 14230, J1587, J1708, J1850, J2534, ALDL, and ATEC 160.
In short, you can diagnose pretty much anything in a vehicle's onboard systems and body.
Connection
With its flexible configurations, you can use the Heavy Duty Scanner Nexiq USB Link 2 to access a vehicle's data quickly. After attaching to a diagnostic connector, it will retrieve reports that show fault areas. That makes it reliable for the repair and maintenance process.
Furthermore, the ability to connect directly using USB reduces the amount of time needed for reprogramming.
Package
The full Nexiq USB Link 2 kit includes
Nexiq USB Link 2 scan tool, a 15-inch USB cable
6-pin/9-pin Y-adapter for heavy-duty vehicles and a companion guide.
That's all you need. Your only task is to get compatible software, and you'll be good to go.
Connectivity
There are two options for connecting the Nexiq USB Link 2 to a vehicle:
Using a USB cable ( this will limit your movement)
Connect through Bluetooth (allows up to 100 feet of wireless connection)
Construction
Complementing the Bluetooth module is the scanner's portable design. It measures 12.2 x 8.5 x 4.7 inches and weighs just 3.62 pounds. Therefore, if the wireless connection doesn't encourage you to move around, perhaps the portable size will.
Recommendation
The Nexiq USB Link 2 is by no means a complicated scan tool. It connects to a truck's onboard systems and a PC with ease. Plus, it comes with a comprehensive user guide to help you along the way. However, its wide functionality and the fact that it has no interface make this scan tool one for the experienced. It is ideal for professional truck mechanics and DIYers who have sufficient knowledge of truck diagnostics. Otherwise, you might find it pretty complicated to use if you're a beginner or ordinary car owner.
Unless you're entirely new to this whole diagnostics thing, I strongly recommend getting this unit. It is well-priced – more affordable than heavy-duty scan tools that have their interface and software.
More importantly, the scanner is fast and compatible with tons of vehicle models and protocols. It's almost certain that nobody will bring you a truck that it can't diagnose.