Hey guys, we have 2021 Lincoln Navigator to add an all-new smart key using aftermarket smart keys and Autel MaxiIM IM508 key programmer, it should be simple we'll find out together, let's do it.
Firstly, connect the OBD cable to the port underneath the driver's side dash, once connected, navigate to the tablet home screen and select "System settings".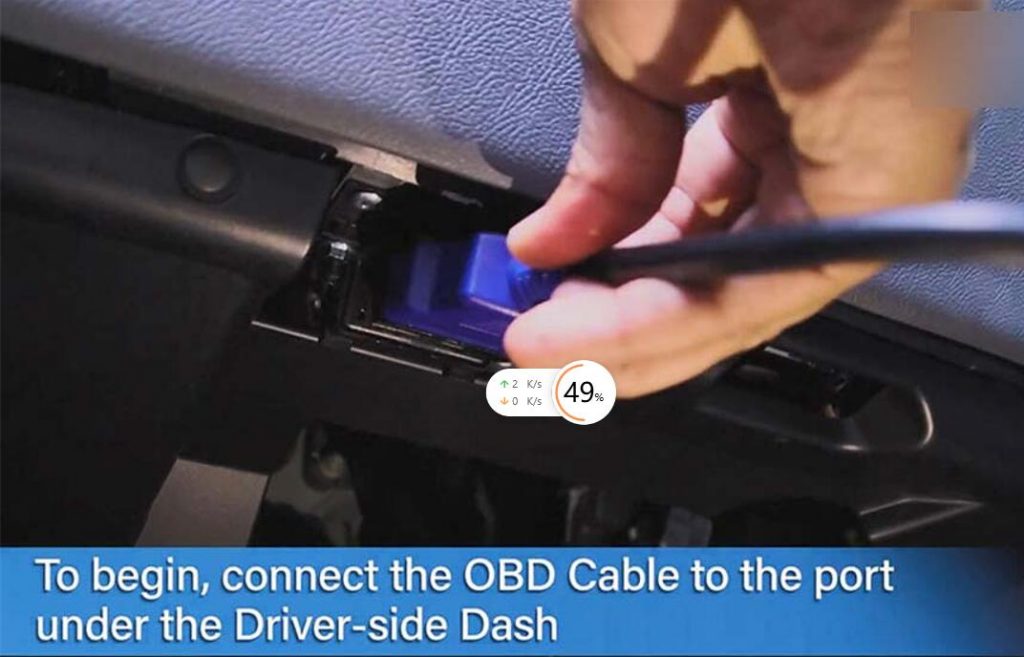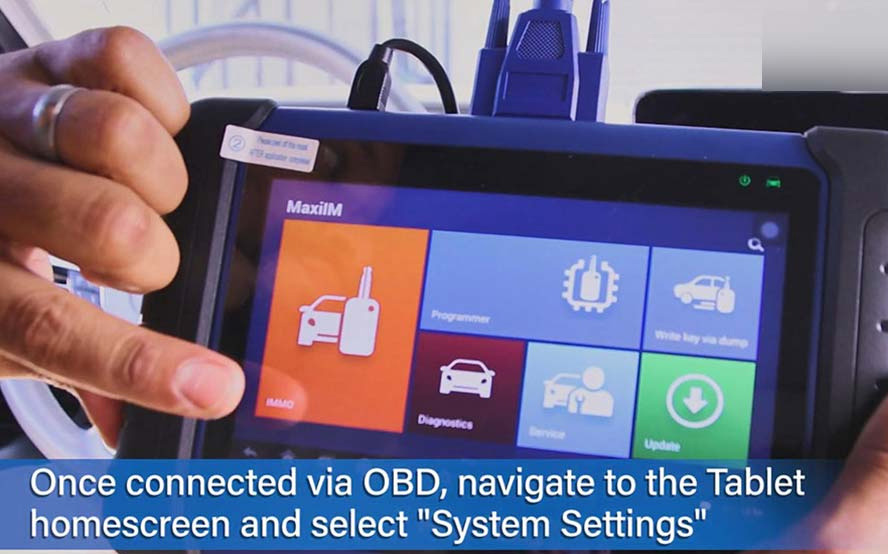 Connect to a strong dependable WiFi signal, a mobile hotspot is recommended.
Once you finish, return to the home screen and select the IM508 APP, select "Immo", accept the disclaimer, then select your make [Ford] is the one for Lincoln, then choose "Manual selection", choose your make and model Lincoln and navigator, then the desired year and smart key.
Confirm your selections.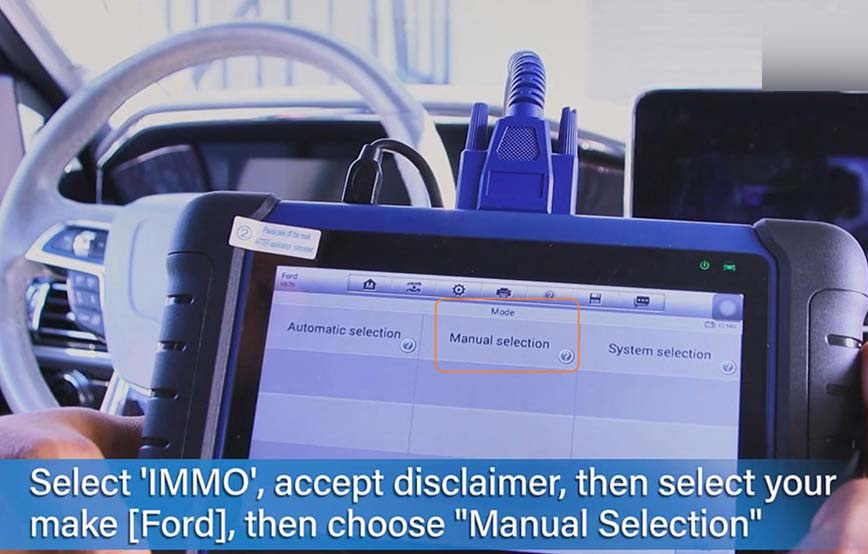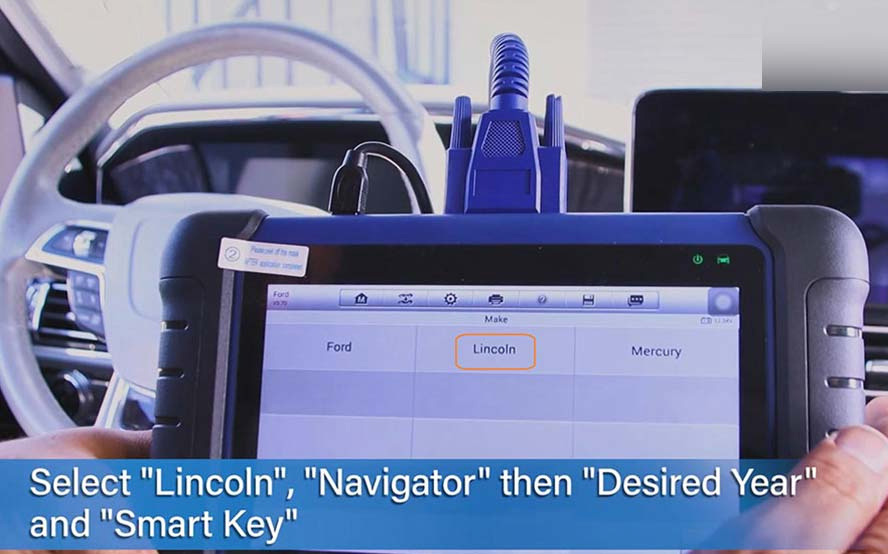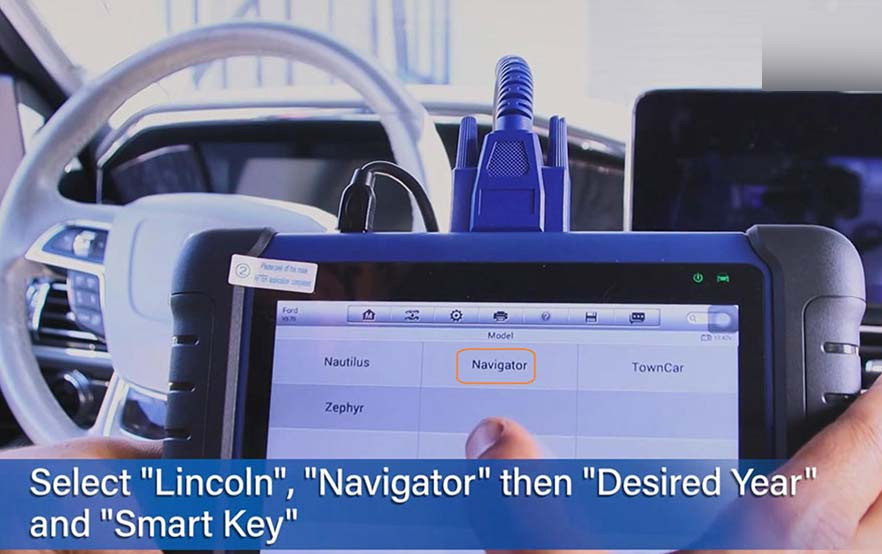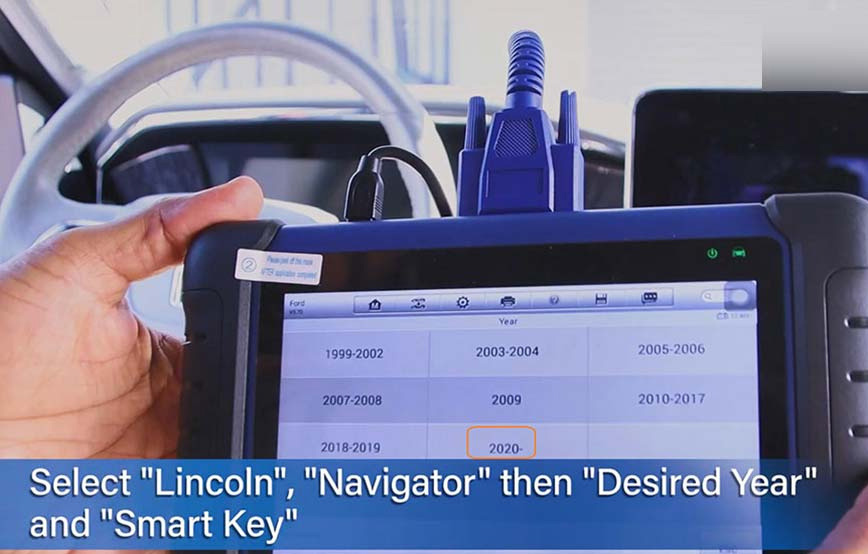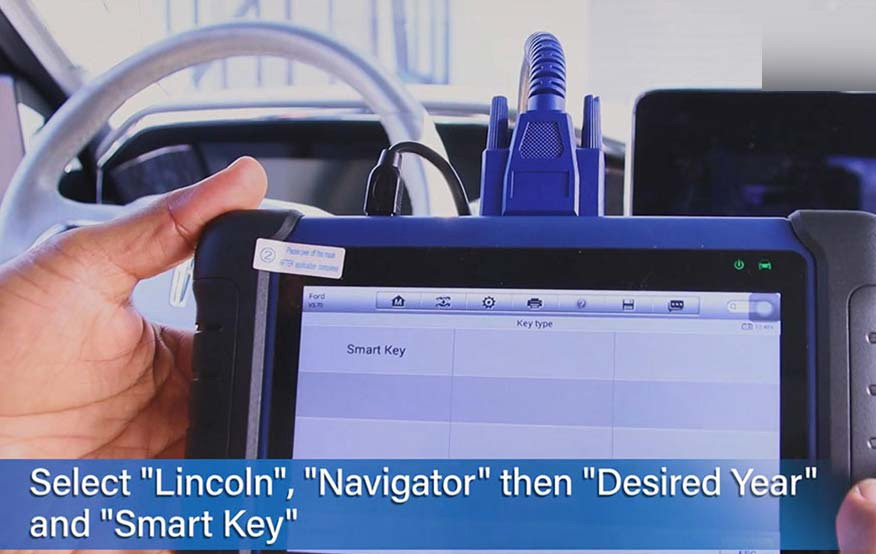 Then choose Hot function, then "Add smart key (guided)".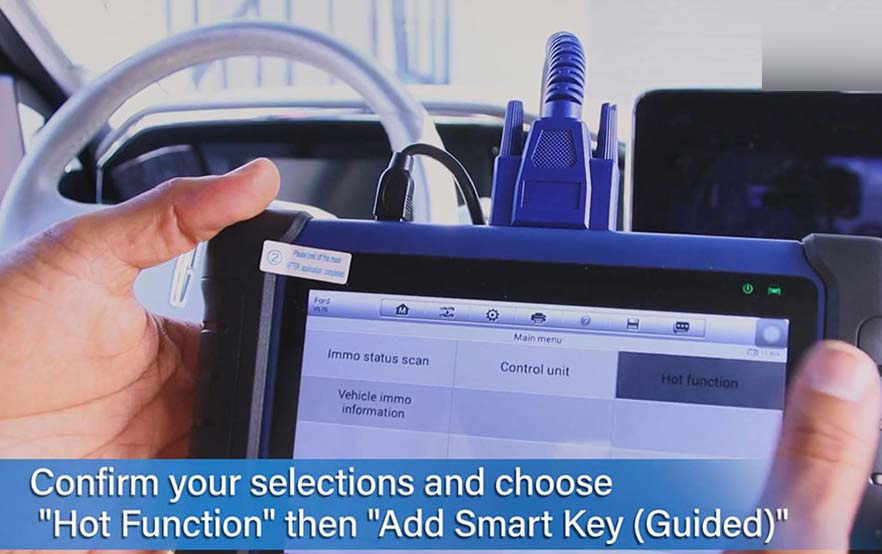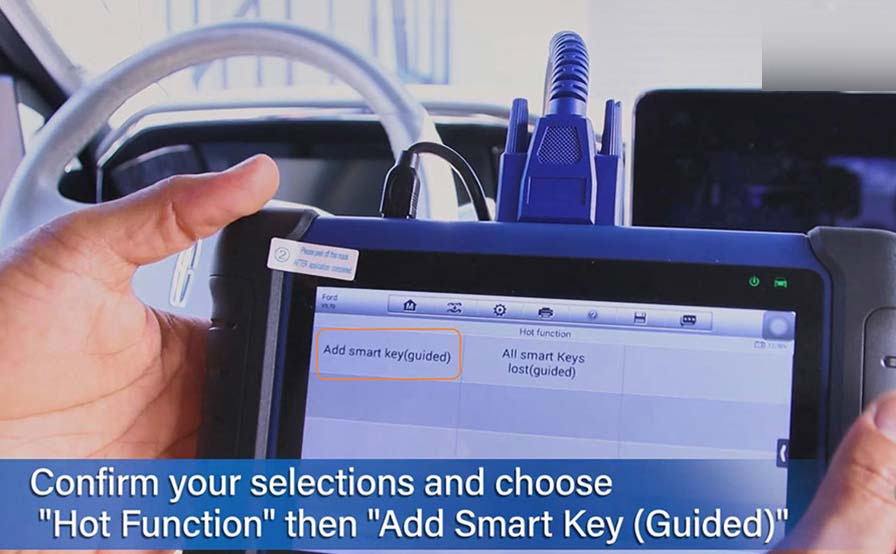 Select "Start to begin" and no WiFi is a must during the process, and while it's going on the instrument panel may appear black or off it's not an issue.
Choose whether or not your vehicle is an alarm state.
Then wait at most 10 minutes to bypass the security system.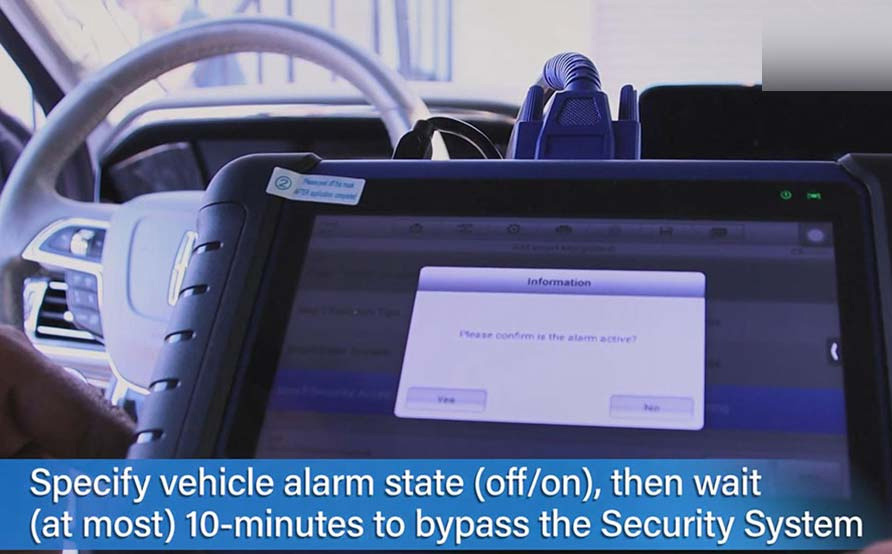 As you get to the finish, prepare the new key you are going to be programming.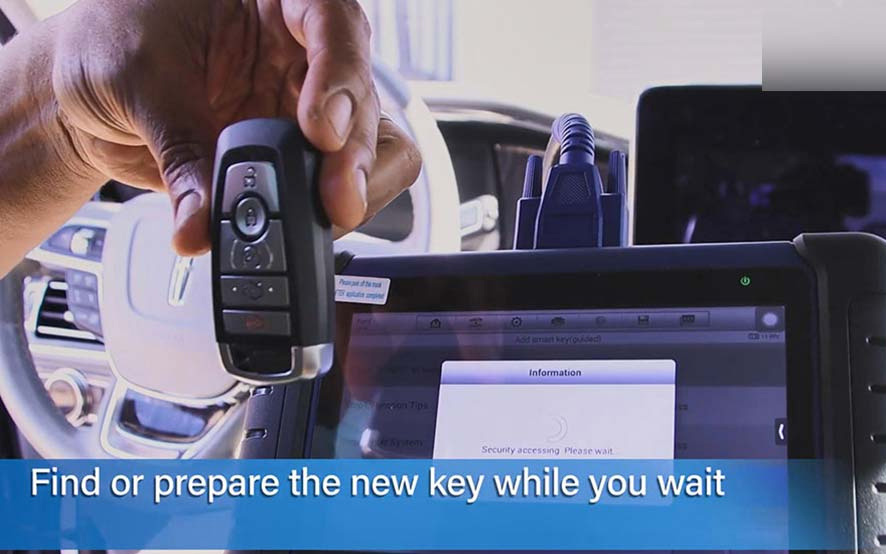 Once it's complete, confirm the number of keys in the system and continue.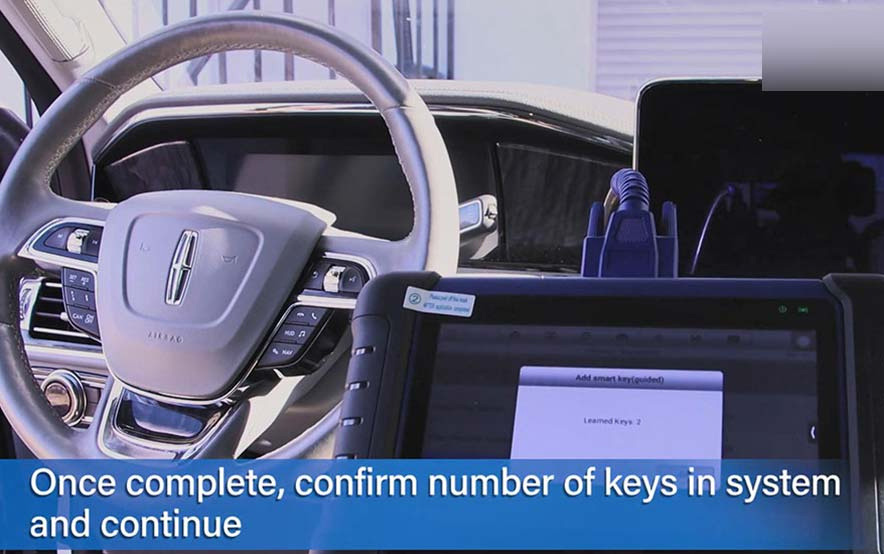 Next you need to locate your vehicle's key coil, the one for this navigator is located in the armrest box, enter your new key into the coil and then continue.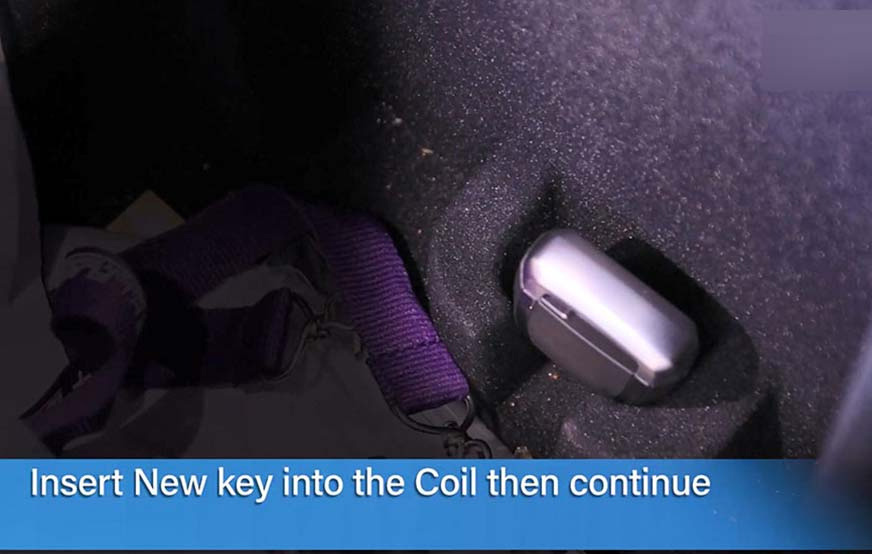 Once you hit OK the vehicle should learn the key once it's learned, you can keep programming new remotes or if your key fails, you can repeat the process, your remote at this point should have all button functions as well as proximity function. test them all to make sure everything's working.
Right, so all functions on this remote work just fine, let's go and check out this entry, everything's working great, this key program super easy, no problems, easy to work with easy to program. Thanks to Autel IM508 and keyless factory remotes.